Why Parsnip?
We began our mission to support better-for-you brands.
In the last few years, we've seen a dramatic increase in companies tackling the world's most pressing dilemmas including climate change, eliminating single-use plastics, paying fair living wages, decreasing sugar in snacks, and many more.
Inspired by this movement, we saw an opportunity to bring these brands together in a unique way.
We began connecting brands to the partners they need to grow their business and amplify their marketing abilities, including co-marketing partners like event producers and photographers, agency partners like social media experts, writers and influencers and of course, other brands.
We know that time is precious. If we can save a growing brand time in their week we are doing our part to make it easier for them to work on hard problems and create huge change.
Is Parsnip right for you?
Yes! If you're a consumer brand or an event, hoping to partner with other brands, influencers, service providers, and spaces. We're currently in Beta with a focus on brand x brand and brand x event matchmaking, with over 1000 companies on the platform. If you're any of the above with a penchant for working with other companies to grow your brand/event/ following/portfolio, we'd love to have you!
Does Parsnip work?
Yes! Parsnip connected Limitless, a beverage company that powers productivity and inspires life lived limitlessly with Lesser Evil, a snack company that seeks to make the world less evil by creating deeper connections with people, the planet and real, organic food. They did an On-The-Go giveaway that resulted in a 72% increase in likes, 122% increase in comments, 60% increase in impressions, and 106% increase in reach for Limitless.
"Parsnip has been an integral part of helping us find like-minded brands to collaborate with. With their help and brand-matching abilities, LIMITLESS has been able to reach a wider customer base and continue to grow as a brand:" - Amanda Kaplan, Limitless Marketing Manager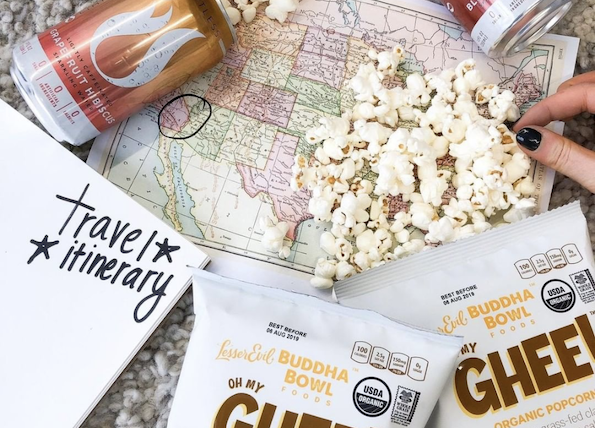 The team behind Parsnip
Sally worked in corporate finance and consulting for a decade before leaving to pursue her dreams of entrepreneurship and supporting the food industry. Sally went on to start two companies (Nibble, a healthy snacking company, and The Pickle, an editorial publication) before Parsnip. In her free time, she is on the Slow Food San Francisco Board, the Advisory Board of The Good Food Foundation, and is on a quest to read every Pulitzer fiction winner.
Bennett co-founded Crocodoc, a tech startup that was acquired by Box in 2013. In his free time, he enjoys creating time-lapse videos, providing tech support to family and friends, and trying to avoid writing longer bios.
Let's connect.
We'd love for you to join our community!
Sign up here