14 New Year's Resolutions from CPG Founders and Professionals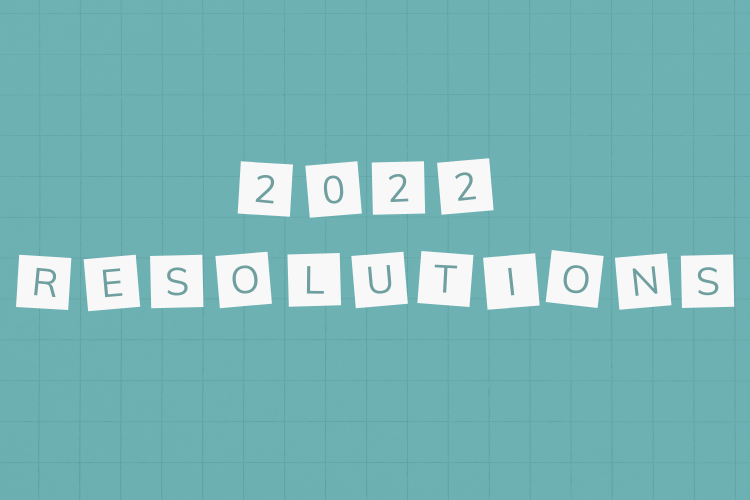 As a community, our Parsnip members are always up to some pretty incredible things. So, we knew that as founders, CPG professionals, and service providers you all probably do some serious deep diving into resolutions and intentions each year. 
We asked for you to share your 2022 resolutions and you all did not disappoint. Take a look below and see if any of these resolutions will inspire your start to the new year. They are all so unique and powerful with a little something for everyone!

1. "My focus is to find joy in everyday tasks again. To focus on fully showing up instead of going through the daily motions and to be fully present. A tall order right? But so needed. I feel like COVID made everything so serious and it is time to have fun again and to revel in what we have built at NJG."  - Michelle Pusateri, Granola Master/Founder at Nana Joes Granola
2. "Only touch things once - errands, phone calls, emails, follow ups - just touch it once, make a decision, and keep going! Not to get tied down with the unanswered emails and voicemails and phone calls that need to be addressed at some point." - Sally Rogers, Founder at Parsnip and Sprilly
3. "'Execution over Ego' can't say I thought of that, but the siblings at Perfect Bar embedded that into my mind and in 2022 I'm focused on the things that truly grow my business and not the things that grow my ego." - Samy Kobrosly, Co-Founder at Snacklins 
4. "To constantly be saying to myself 'Six months from now, what will I wish I had spent time on today?' and trying my best to focus on those things!" - Adam Pollack, Head of Content at Rodeo CPG
5. "My 2022 resolution is to feel less guilty about taking time to rest. Entrepreneurship is a marathon, not a sprint, so I need to internalize the idea that not always being "productive" does not make me inferior as a founder." - Jessica Kwong, Founder & CEO at Jack & Friends
6. "My intention for the year is to remember that "I am enough, I have enough." Tune out the imposter syndrome and the desire to always have/do more. It is all enough" - Emily Hines Markunas, F&B Marketing Jill-of-All Trades
7. "I keep telling myself stress is the mind killer. My 2022 resolution is to be more mindful when I notice stress creeping in and hone techniques and practices to stop it from consuming valuable mental and emotional energy. Reminding myself that I make better decisions when my judgment is not clouded by stress."  - Caroline Cotto, Co-Founder & COO at Renewal Mill
8. "There are periods of expansion, and periods of containment in our business. Don't forget about the necessary periods of containment, where the focus is on regrouping, resting, and tidying behind-the-scenes. We're kicking off Q1 with a period of containment and it feels so good."  - Allison Ball, Creator of Retail Ready®, Host of the Food Biz Wiz® Podcast and Founder of Allison Ball Consulting
9. "All of my strategies this year stem from one intention; make it better. It isn't a stress push to be better though. It comes from a place of honoring my customers, my partners, and myself. The goal is to create a business that I love more and more each day." - Geana Sieburger, Founder at GDS Cloth Goods
10. "My resolution is I trust the path that I am on. Challenges are gifts that force us to search for a new center of gravity. Don't fight them, and enjoy the journey." - Juliana Mejia, Co-Founder & CEO at CADA Consulting
11. "My resolution for this new year is to live more in the present moment choosing joy. Since every experience that unfolds before me is unique and will pass, I will choose to enjoy every second humbled with the reminder that both the ups and downs support me." - Camila Mejia, Co-Founder & COO at CADA Consulting
12. "Creating a system that works for me instead of comparing myself to others and setting hard goals. "You don't rise to the level of your goals, you fall to the level of your systems." ~ James Clear, Atomic Habits. It's less about the continually putting off happiness off until the next milestone. Falling into the trap of "after I accomplish XYZ, I will be happy." and more about trusting ourselves and the process and the systems. I want to focus on, "life isn't about the destination, it's about the journey." - Judy Tan, Founder at Purely Drinks
13. "My intention for the year is to remind myself each day that we're in CPG to create positive change, make great products, and have FUN. It's too easy to get buried in the daily admin--but you've gotta relish in the big picture!" -Nick Mendoza, Founder & CEO at Neptune Snacks
14. "My intention in 2022 is to bring in more fun! To balance out all the hard work I do with more playful activities that have nothing to do with work. It might sound trivial, but as entrepreneurs, we're constantly either working or thinking about work!" - Rachael Gorjestani, Founder at Goldmine Adaptogens