10 Types of Partnership Marketing (Part 1)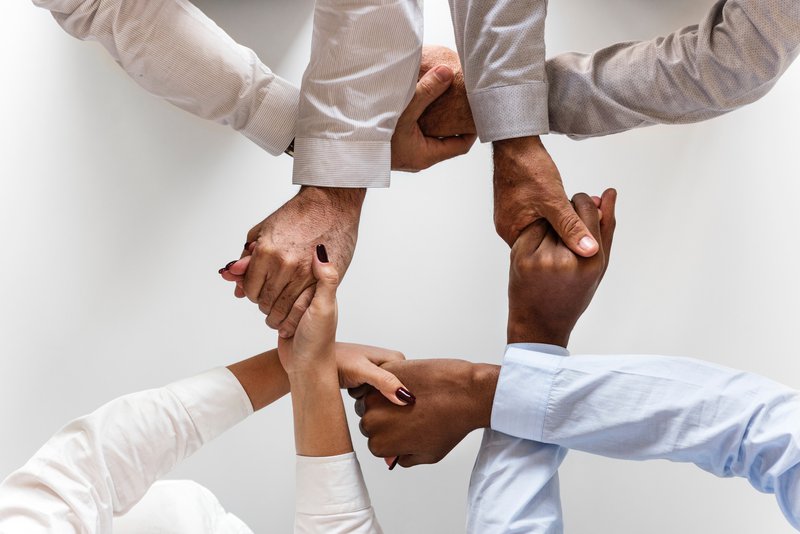 10 Types of Partnership Marketing (Part 1)
Our last post covered why partnership marketing matters. This week's post is the first of a 2-part series that covers how companies can partner. There are at least 10 types of partnership marketing activities that like-minded companies can engage in; we'll cover the most common.
As a quick summary of last week's post, partnership marketing, or co-marketing, involves two or more companies working together to promote complementary products to like-minded audiences. By partnering together, both companies can share in the benefits of accessing new audiences, building brand equity, and growing top-line revenues.
10 Types of Partnership Marketing
Content Marketing
Co-Branding
Distribution Partnerships
Affiliate Marketing
Sponsorship
Product Placement
Licensing
White Labeling
Influencer Marketing
Loyalty
Content Marketing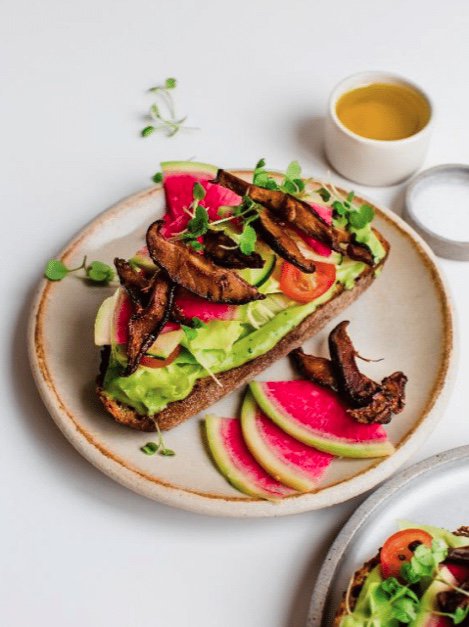 Content marketing is the creation of relevant content that the target audience finds engaging. Classic examples include white papers, infographics, videos and podcasts or webinars, and blog posts -- much like this one!
Brands can easily collaborate on content marketing through co-creation. For instance, they can co-write articles, feature one other on podcasts, or partner to create videos.
As a great example of content co-marketing, Parsnip Beta users Marie Reginato and Cardboard Creatives partnered to film recipes using Guan's mushrooms, like this Mushroom Bacon Sandwich (BLT) with Avocado Cream Sauce. Yum! By producing the recipe together and promoting it to their respective audiences, Guan's and Marie Reginato each enjoy access to each other's audiences.
Make this a win: Recognize all parties that worked together! (tag, mention, add a byline)
Co-Branding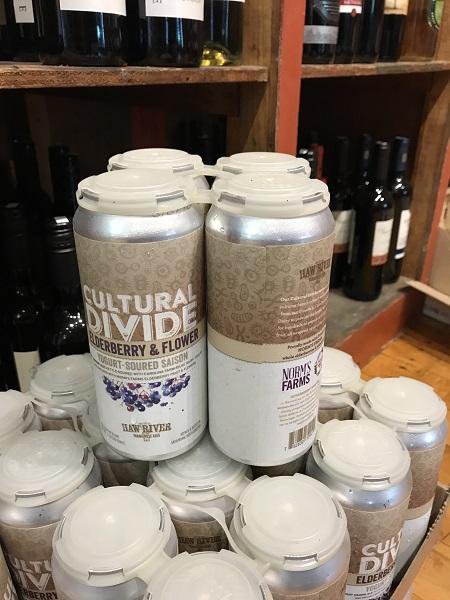 Two or more companies can work together to create a new product -- or alter an existing product -- in order to provide additional value to the customer. The product is often a combined product that creates an even more valuable product or offer (think: Doritos Locos Tacos).
For another fun example, Parsnip Beta user Norm's Farms recently partnered with Haw River Farmhouse Ales to produce an Elderberry & Flower Yogurt-Soured Saison. Norm's Farms provided the elderberry; Haw River Farmhouse Ales makes beer. The result was a delicious sour beer that they dubbed Cultural Divide. (Norm's Farms covered the collaboration in this blog post, which is a great example of collaborative content marketing.)
Make this a win: Be sure all partners are part of the collaborative process of creating something together, and document the journey (use social channels, your newsletter, or create a short video that shares the 'making of' your product)!
Distribution Partnerships
Distribution partnerships involve one partner agreeing to cross-market or bundle another partner's product or services into their own distribution channels to target the agreed customer base.
For instance, Parsnip co-founder Erin Lenhardt started her career working with a small biotechnology services company that specialized in pipette calibration services. Her company, Calibrate (since acquired by Mettler Toledo), partnered with scientific equipment supply powerhouse VWR to offer calibration services to VWR's pipette customers. Calibrate got access to a new customer base (VWR's), and VWR got a percentage kickback on the revenues that its referrals generated for Calibrate's service technicians. Win-win!
Make this a win: Get creative! Consider bundling your product with something new and different shows you're relevant and able to think outside the box.
Affiliate Marketing
Affiliate marketing, quite simply, involves an advertiser and a publisher. The advertiser has a product or service that the publisher -- organizations or people, and often bloggers or influencers -- will promote in return for a monetary reward. The publisher typically promotes the advertiser in the form of banner ads, text links, dedicated articles or blog posts, or inclusion in a newsletter; each click or purchase can be tracked and the promoter gets paid for each referral.
A simple example might be a blog that specializes in book reviews. The blogger reads and reviews books, and then includes a link to the Amazon page for each book reviewed. Per the terms of Amazon's affiliate marketing program, the blogger receives a percentage of the sale for promoting and helping to sell the books they list on their platform.
Make this a win: Be sure you have clear terms set forth, with specific timeframes/deadlines, before establishing an affiliate marketing relationship.
Sponsorship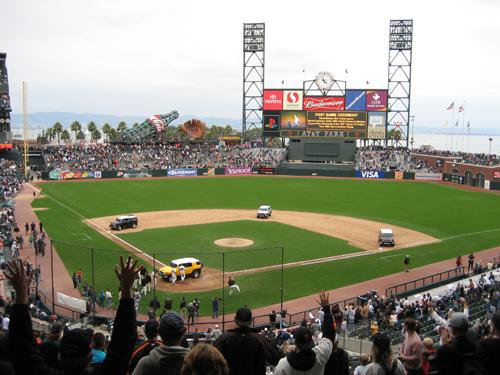 Sponsorship, like affiliate marketing, is another form of partnership marketing that is primarily advertisement focused. By placing its brand alongside a particular event and displaying itself as a supporter, the brand gains increased recognition and build its reputation. Likewise, the venue and host benefits not only from the sponsorship fees (or in-kind donations) but also from added legitimacy and the brand equity that its supporters bring to the table.
Go to any ballpark in America and you'll get a great glimpse at sponsorship marketing. For instance, we recently attended a Giant's game at AT&T park. Advertisers including Wells Fargo, Levi's, Adobe, Safeway, Yahoo, and other heavy hitters have prominent signage throughout the park. (The park itself, not to mention, is called AT&T.)
Sponsorship is one of the oldest forms of marketing and has traditionally helped organizations gain visibility. Sponsorship comes in many shapes and sizes, and includes: sporting sponsorships (ie., at AT&T park but also things like player endorsements); media sponsorships (i.e., any sponsorship found within TV, film and radio); event sponsorship (i.e., The World Cup); local sponsorship (i.e., farmers markets or charity events); and seal of approval (i.e., TripAdvisor, or Michellin or Zagat rated restaurants).
Make this a win: Don't become a sponsor of any event or activity that doesn't align with your mission!
In a future post, we'll cover the remaining five types of partnership marketing opportunities we see great brands engaging in today.
Curious about partnership marketing, or ready to get in on the action? Make a Parsnip profile and start searching for your next partner today!