3 Reasons Why You Should Consider Hiring A Software-Based Employee To Help With Your Marketing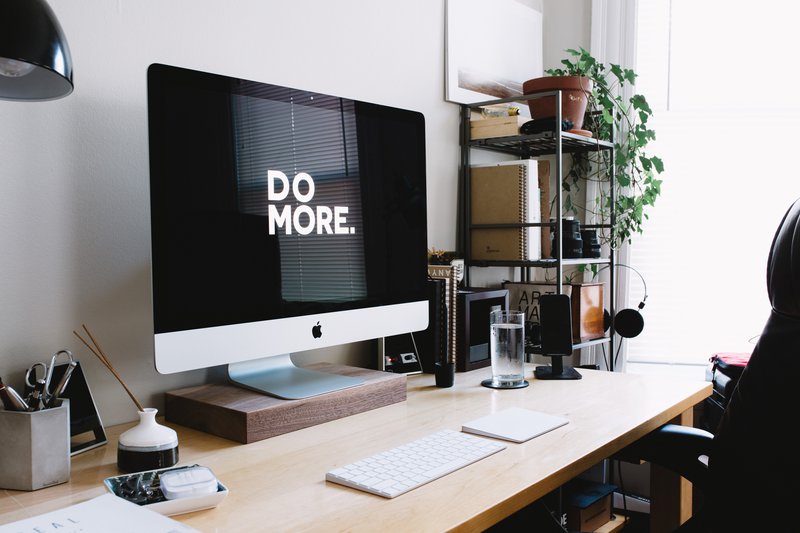 In this week's blog post Corin Camenisch, from Pathfinder, looks at how expanding your marketing team with a software-based employee is not as scary as it sounds and can increase sales. One eCommerce business grew sales by 40% that way - and zero advertising spend.
It's probably fair to say 2020 didn't go as planned for all of us. While many small & independent businesses are struggling, it's time to embrace what the big guys have been doing for a long time - hybrid teams with both human and software workers.
Before your mind wanders off to scenes of "I, Robot", I promise it's not nearly as scary nor as complex as it might sound…
In fact, you might already be doing this; if you're using Turbotax you basically hired a digital accountant, if you're using Zendesk's answer bot you got yourself a digital customer service employee, so why not take this approach for marketing as well?
Let's take a look at some brands that were able to not just maintain but increase their revenue during the past few months (despite the pandemic and a looming recession) by collaborating with software like Pathfinder: the digital employee that takes on marketing tasks for you.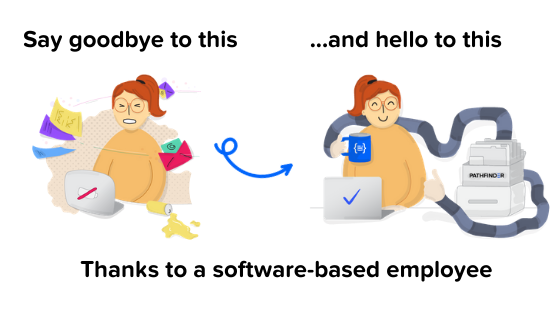 Your time is precious
For many founders keeping up with all the tasks that come with running a small online business is a challenge. It simply never ends and many things that they would like to look into remain on that "once we've got the time"-list forever.
There are not enough hours in a day and not enough budget to hire more people. Which makes it really hard to grow the business further. With a software-based employee, this could change in just minutes.
Let's take a look at Sockerbit, an L.A. based brand that sells nasty-free Scandinavian candy & home accessories that faced exactly that problem.
Things were a bit hazy. The founder just had a baby, it was 2 am (another sleepless night), feeling frustrated with the lack of results from an expensive Facebook campaign and, well, quite tired in general, she came across Pathfinder. Since it's free to try she thought "why not" and installed Pathfinder from the Shopify App Store. The same night and just a few clicks later, their first email campaigns created by their new digital employee, Pathfinder, went live.
"The setup was so much easier than expected, we installed the app and followed the instructions, that's it."

Get access to high-quality expertise
It's normal to wear several hats as a merchant, but it's also normal to not be an expert in all of these different fields. And guess what, in this day and age, you don't have to be.
You could technically go down the marketing rabbit hole and try to teach yourself everything about traffic, conversion, attribution, segmentation, etc. But, chances are that even if you invest a good amount of time you won't be as knowledgeable as an expert in that field.
There is a reason the big eCommerce businesses pay a lot of money to hire experts to improve all the areas mentioned above. Because that's exactly what drives results; not only monetary ones, but also much happier customers since they're getting messages that are relevant to them.
Now, hiring one of those expensive experts is probably not an option for small-medium businesses, but (you guessed it) hiring a software-based employee does give you access to that high-quality expertise, without the price tag.
Taking this back to Sockerbit: After the first week, they already made extra revenue in the 4-digit range (without spending a dime on ads). Now, 3 months in, Pathfinder has increased Sockerbit's revenue by at least 40%.
When we asked the founder how they got there she said:
"We've been following Pathfinder's advice on what skill to activate next, and we've been seeing great results!"
Nothing better than a proactive and experienced employee that knows what they are doing!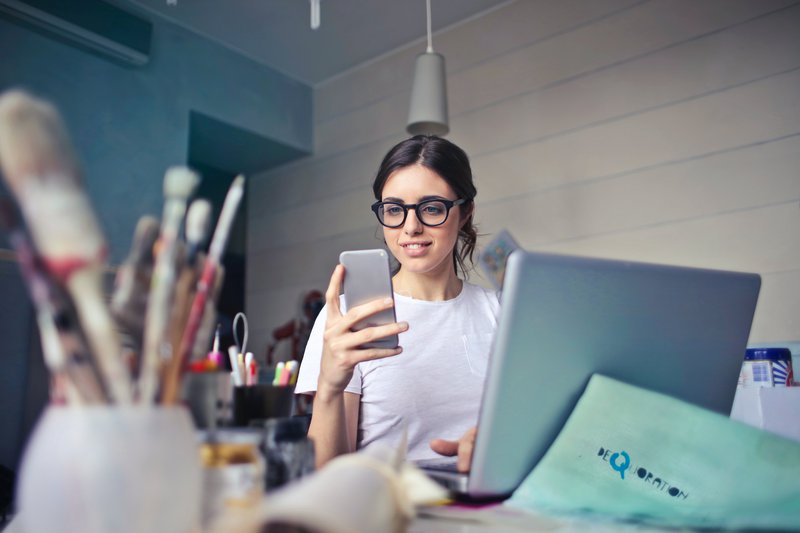 Get peace of mind
Lastly, knowing that your customers are in good hands and getting the right messages at the right time (no matter what time or weekday it is) brings peace of mind to many founders and/or marketing managers of small businesses.
On top of that, software-based employees report back with weekly updates on what's happening and if something isn't working, they come up with suggestions. That sense of control frees up a lot of mental space that can then be put towards other parts of the business (or to just have a stress-free weekend - what a concept!).
Just recently, Sockerbit followed Pathfinder's suggestion to activate the new skill "acquire new customers". It worked so well that they temporarily had to stop it because they just couldn't keep up with the orders while working from home.
Sockerbit's founder now relies on Pathfinder every day, with peace of mind that her marketing is under control, and is so happy with their new digital teammate that she'd recommend it to other small businesses in a heartbeat:
"First of all, it works! Plus it's fast and super easy to set up! And if you ever get stuck, their (100% human) customer service is great and very helpful"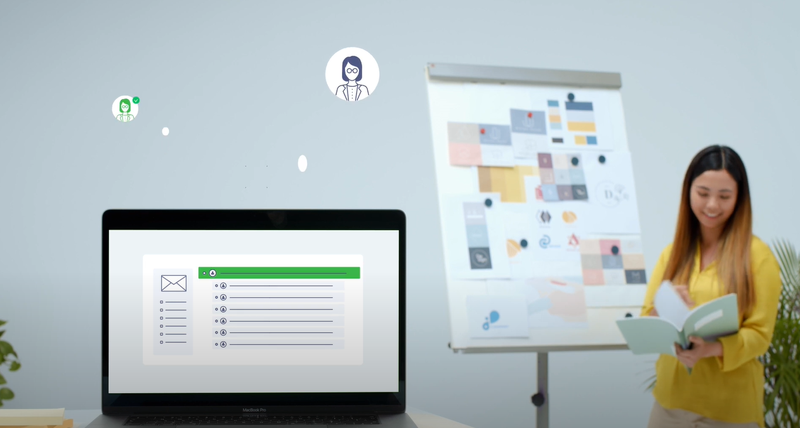 Here are more reasons why it's time to automate your marketing team:
Results like the ones Sockerbit had are the rule, not the exception:
A CBD company embraced Pathfinder as a new teammate in beta stage already, the result: 30% sales increase entirely attributed to Pathfinder
An organic food business, family-run by people extremely passionate about their products & sustainability - but without much marketing expertise. They installed Pathfinder, went live within 1 day, and a month later they already got over 100 new orders thanks to Pathfinder's work
A business that sells subscription boxes filled with healthy snacks is a Pathfinder newbie but even just during their trial, they've seen their sales almost double

Long story short, the impact digital employees have on small businesses is enormous. On average Pathfinder customers can expect a 15-30% sales increase. And all of that in just a few clicks!
That aside, the real benefit is that this level of automation allows merchants to finally go back to do the things they love.
Marketing tasks eat up a lot of time, can be overwhelming, and most small business owners do not enjoy them at all. Hiring a digital employee means getting more time to build your brand, further develop your products, and do what you're really passionate about.

Let's summarize what makes a software-based marketing employee so valuable:
You save time - it builds advanced campaigns in just minutes, not months
You save money - no expertise is necessary, it's way cheaper than hiring human experts and it means you can thrive on smaller teams
You have less stress - Pathfinder identifies opportunities, sends you weekly reports and optimises all campaigns for you
You have happier customers - It sends the right message to the right people at the right time (no spam!)
You make more profit - Stores typically see 15-30% revenue uplift and 92% of Pathfinder customers see positive ROI in just 1 month. If you have a store that's already bringing in sales, it basically pays for itself.

And lastly, digital employees are never sick, work on weekends & never get embarrassingly drunk at Christmas parties. ;)

About Pathfinder

Pathfinder learns about your Shopify store & customers and then uses that knowledge to create profit-boosting campaigns for you - all powered by AI.
If you're curious to try a software-based marketing employee in your own store, sign up for a free 30-day trial with Pathfinder now: www.pathfindercommerce.com
Or get in touch with corin@pathfindercommerce.com to ask your burning questions.


More About Parsnip:
Parsnip builds the tools that make it easy for better-for-you brands and services to collaborate and connect. Not a member yet? Sign up as a service provider, event, or brand here.
Are you a shopper looking to find more brands that align with your values? Sign Up!