4 Tips For Working With Graphic Designers In 2022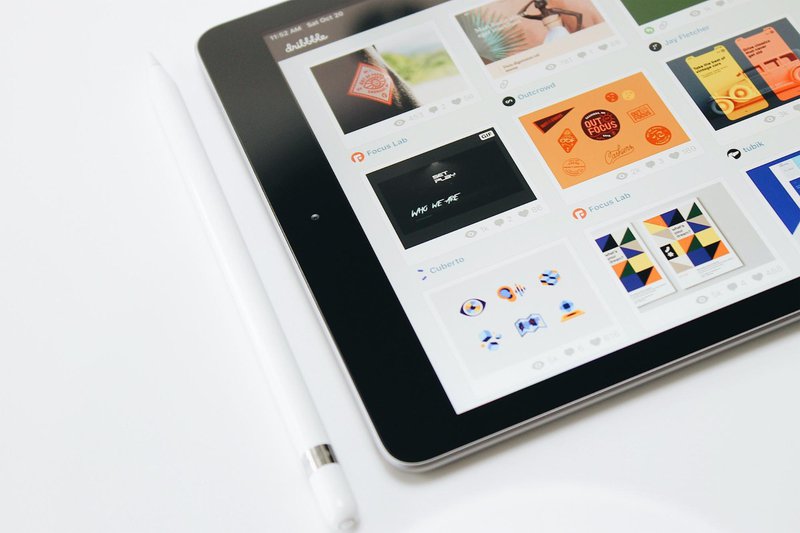 This week's post is from Emily Hines, a brand and marketing freelancer for Parsnip and CPG brands. She loves creating unique graphics and designs for her client's social and content assets.
When you don't have a visual eye or enjoy design, the idea of creating content for your brand can be daunting. You may choose then to hire an outside designer to take that weight off and assist with making your brand shine in both your online and print assets. And good on you for doing so, you cannot possibly be good at every facet of your business! 
Working with graphic designers in 2022 is a unique experience - there is so much going on in the world and SO many people and brands creating content. So how do you go about the relationship and ultimately create a final product that shines? This post will give you 4 tips for working with graphic designers in 2022 so that you can do just that.
Need help trying to choose that designer? Sally has some tips in her recent blog post: How To Choose The Right Creative For Your Project.
Be Open To Change:
You have probably been working on and looking at your brand for a while now - you eat, sleep, and breathe your brand. That means you also have a lot of attachment to the way things have been and any ideas you have for the way things could be. It can be hard, but when you are working with a graphic designer, be open to their ideas -- even if it means big change. Big change can lead to big rewards! You hired them for a reason and they are the experts! You wouldn't hire an electrician and then tell them how to do their job. That does not mean you shouldn't get a final product that you want and love -- you absolutely should stand up for what you want! But, being open to seeing new ideas and concepts can spark some amazing creativity in you both in the process of working toward a final product you love.
Without being open to change, Core & Rind wouldn't have had this amazing rebrand and be standing out on shelves at Whole Foods!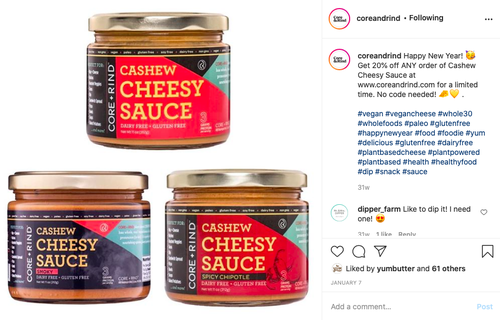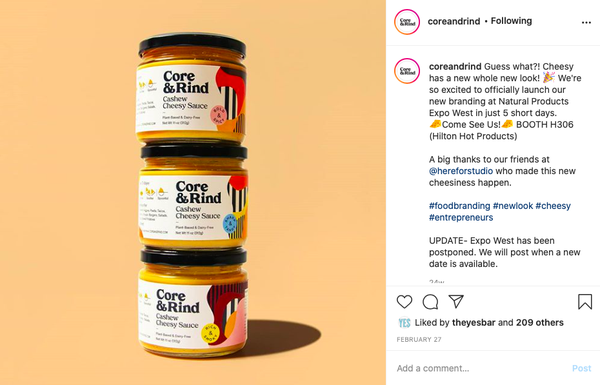 Go Against The Grain:
Trends are great; they give customers an expectation that makes them feel safe when they are shopping online or in the aisle at the store. "This brand looks like what I have come to know coconut water to look like, and that makes me feel confident in my purchasing decision." Great! However, how are you going to stand out on the shelf (or on an Instagram feed!) if your product looks like just one of the rest? Going against the grain with your design, while maintaining category nuances, can feel like a challenge. But, that is why you are hiring a great graphic designer! Make note of those nuances and things customers have come to expect and include them. But, then have fun creating a visual brand everywhere else. You are creating a unique brand afterall and visual assets can be helpful to communicating why you are different. This tip is especially important in 2022 when customers are faced with choice and content overload! 
Diversity Is Key:
You made a statement in June 2020 about your company's commitment to Black Lives Matter, bringing in more diversity, and working to be better. And you're still working at it, and looking to find  ways you can execute those claims on an ongoing basis. One simple way, and something that we would have been doing all along, is showcasing your customers and users across all identities and races. Have your graphic designer make sure to include all skin tones and walks of life that your customers may identify as in your graphics! This applies to your photography as well. 
I have found diversity in the graphics available on Canva (even the free version), Humaaans (where you can design unique people), Icon Scout, DrawKit, and UnDraw. If you are looking for stock photos check Nappy, CreateHER, Eye for Ebony and even more listed here. If your designer needs some inspiration or assets you can share these with them!
I love this series from Rebbl's Instagram!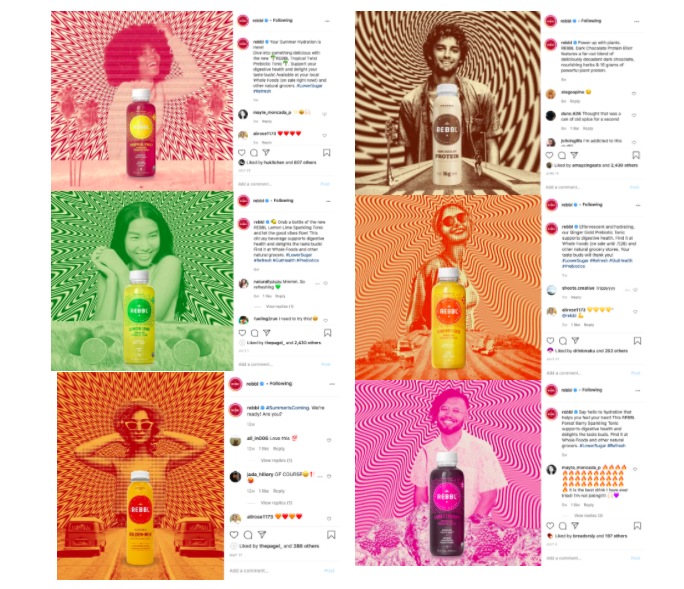 Get Out Of Your Bubble:
Part of bringing diversity to your brand and separating yourself from the crowd, is finding a graphic designer that is outside of your bubble! Look for someone who has experience in your category or field, but is not just like you. (Sally has a great list of resources for finding BIPOC businesses in this blog post). Not only can you live up to your claims of hiring with diversity and inclusion in mind, but you can get some really creative results in the meantime. Different life experiences and training give designers their edge and their unique perspective which translates to your brand standing out from the crowd. Collaboration creates the best results when both parties challenge each other!
I hope these 4 tips are helpful when you approach working with graphic designers this year! 2022 isn't over yet and there is still time to embrace change for the better and create some beautiful content.
_ 
Ready to take the leap in a rebrand or some new visual assets? Parsnip has a ton of designers that we can connect you to! Just let us know.
Not a member yet? Sign up as a service provider, event, or brand here.
Want more from Parsnip? Follow us!