5 Ideas to Engage Your Customer in the Post-Checkout Process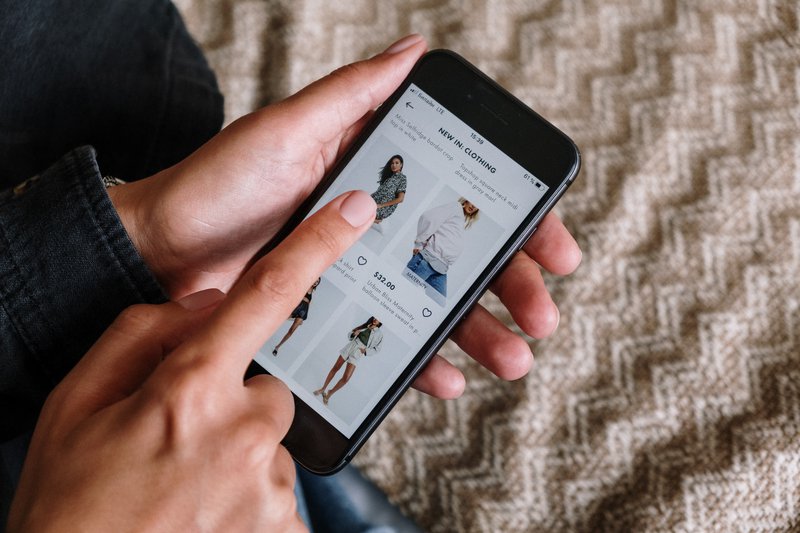 Our guest blog this week comes from Pete Davis at Ampjar. Ampjar instantly matches you with complementary brands who will share your best content with their own loyal customers. The Ampjar community helps brands reach more of their dream customers for free.
Any sale, whether completed online or offline, does not stop when the customer finally pays for the item and leaves. In truth, while many marketing strategies are focused on attracting new customers, the real challenge lies in ensuring that they keep coming back. So you've succeeded in finally converting that casual browser into a paying client—what now? This is where post-checkout customer retention strategies come into play. The consumer journey is cyclical, and your mission is to keep it circling back to you.
In a study on customer retention, Shopify found that 40% of the typical e-commerce business' profits come from repeat business. Related research by marketing agency MainPath also found that existing clients are more likely to repurchase (60 to 70%) than new clients (5 to 20%). A huge chunk of these depends on how you handle the checkout process.
Do you introduce your customer to other similar products to your site? Do you check-in on them after a while to get feedback or to just see how they're doing? We looked at five tried-and-tested ways to strengthen post-purchase customer engagement.
Customize a "thank you" note at checkout.
You can create a personalized pop-up or email thanking the customer for shopping at your page and then maybe offering a freebie or discount voucher (your call how much) for the next purchase. This makes the client feel appreciated and presents an incentive to return. You can create special vouchers (e.g. a bigger discount) for first-time buyers to ensure they come back.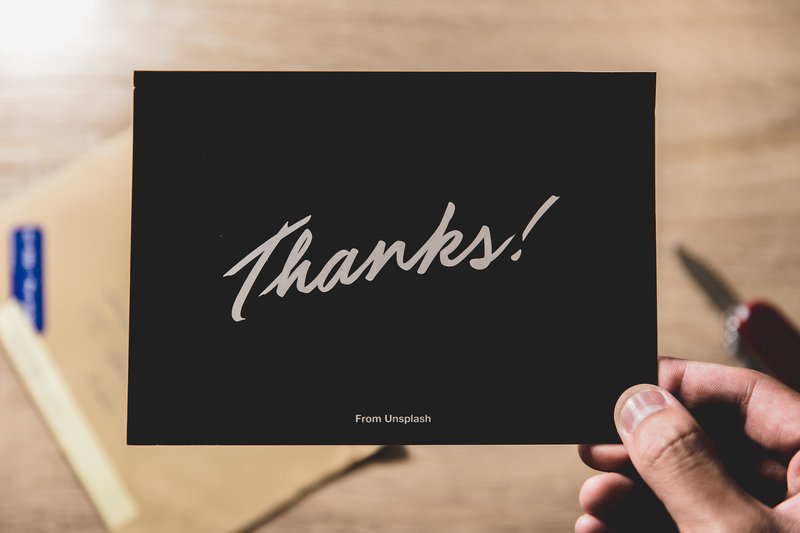 If you have a social media group for current clients, your post-checkout thank you note can include an invitation to join the private community so that they can engage with other customers and stay updated on promos and deals.
Engage socially.
With almost everything coursed through the Internet these days, building an emotional connection between the client and your brand is one step closer to creating loyal consumers. Engaging socially isn't just about stirring their interest, it's also about building trust, security, anticipation and joy. Beyond positively reacting to their posts and comments (without being a hard sell), you can use social media ads to specifically target previous buyers.
Other ways to maintain connections include hosting contests, holding free webinars, posting shareable videos, and conducting social sharing events that encourage them to invite family and friends to join in. To expand your reach even further, you can engage influencers to help boost your presence.
According to a study by Accenture, 34% of the 18 to 34 bracket said that endorsements from bloggers and vloggers affect their overall feelings of acceptance and loyalty toward a brand, while 33% said they feel the same if the endorser is a celebrity.
Referrals
Another tried-and-tested way to strengthen your ecommerce checkout flow and ensure repeat business is by offering rewards for referrals. Upon checkout or in your email update post-checkout, you can ask your customers to refer the products they purchased from you on their social pages or even in-person in order to receive discounts, freebies, or purchase vouchers both for them and for the referred new member. You can include a referral box upon sign-up so that you immediately know if the customer is there because someone told them about it.
Cross-selling and recommendations
Keep the ecommerce checkout flow going by recommending a related service or product to what your client has already purchased. Online karmic marketing community Ampjar is testament to the effectiveness of shouting out complementary brands post-checkout. By sharing other community members' content, not only do you earn credits for use within the platform, you also open your brand up to a much wider market.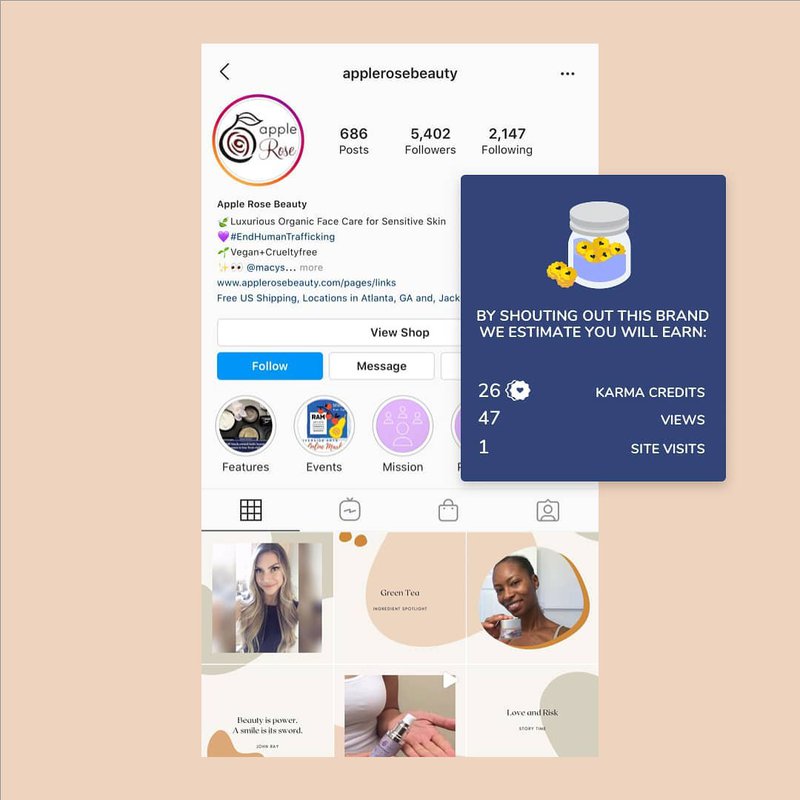 For example, if you're selling organic beauty products, you can shout out another company that sells organic clothing. Once the shoutouts are exchanged, whether via socials, email, or post-checkout pages, your exposure to a new market that's interested in everything organic multiplies exponentially. In short, by lifting other brands up, you not only make new business friends, you also expand your customers' horizons and, as a result, establish yourself as a trustworthy and positive brand that's worthy of always coming back to.
Follow up
Your connection to your customer doesn't have to be limited to socials—and studies have shown that sending out follow up emails is effective. Research by Gleantap reveals that 51% of American consumers are loyal to brands that continue to interact with them well after the sale and using their preferred modes of communication.
For example, millennials have been found to prefer live chat and socials, gen-Xers prefer emails, those in the 35 to 44 age range still find SMS useful, while baby boomers like telephone calls. As for the type of follow ups, they can be in the form of newsletters, new product announcements, informational guides, and product tips.
Understanding Your Customer
Overall, understanding the consumer journey is the key to effective engagement. Even if you have a pretty solid product or service, if your clients aren't coming back or recommending you, then that's a huge missed opportunity.
Remember always that it's more expensive to bring in new clients than it is to keep them, but having loyal consumers requires positive engagement (in the form of follow-ups, check-ins, and rewards), which necessitates a different approach. As you devote time and resources to setting up your marketing strategy to build your client base, so should you also spend your energy on finding ways to ensure retention.
Connect with Ampjar at ampjar.com or @ampjar on Instagram.