6 Zero-Proof Canned Mocktails for Summer Nights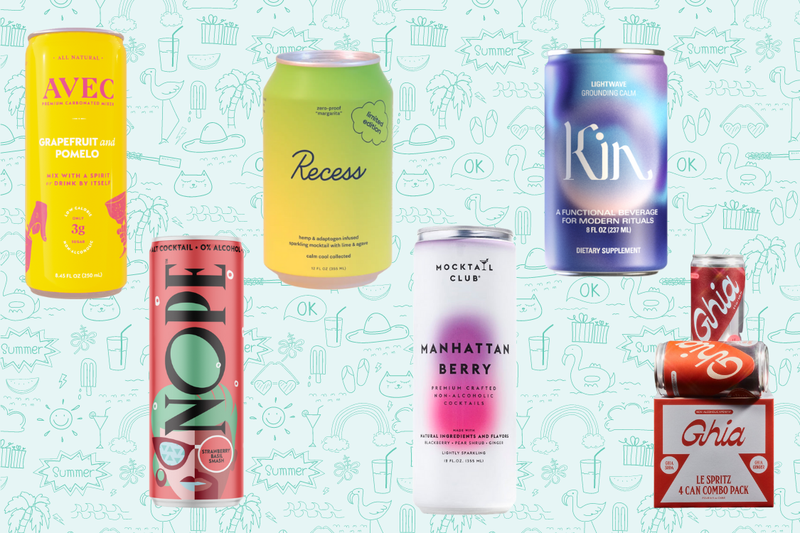 Summer is filled with social gatherings, and it can almost be too much! Meeting at a brewery, drinks after work, weekend barbeques, long weekends on the beach - they all tend to come with bottles of wine, craft beers, and cocktails.
But for some folks, and a growing population of them, zero-proof is where it is at. There are a variety of reasons people are headed in the direction of consuming less alcohol, and the category is growing like crazy.  
I have tried my fair share of canned RTD (ready to drink) mocktails - both mixed with alcohol and drank on their own - but I can't keep up with the growing number of SKUs on the shelves and DTC companies out there. It's so exciting to see!
So, if you want to see what the non-alcoholic category is all about or are trying to have less alcohol this summer, this roundup of 6 zero-proof canned mocktails is for you!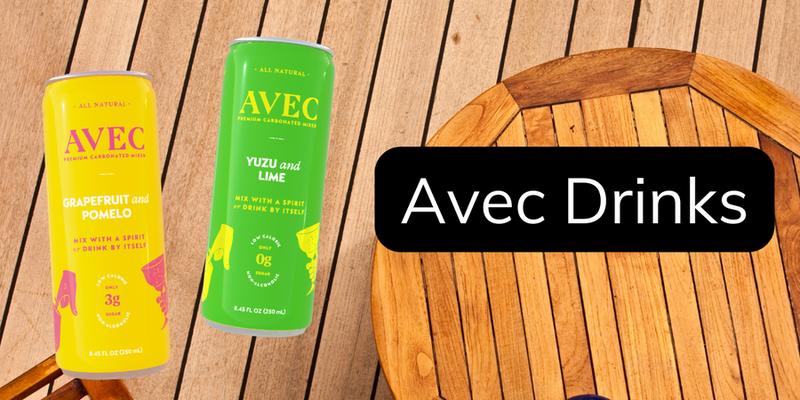 Avec
These cute little colorful cans caught my eye online during the pandemic and after hearing the co-founder Denetrias Charlemagne speak on a women-in-alcohol Zoom panel, I knew I had to try them. All of the flavors were delicious by themselves, but these can also be mixed with alcohol if you'd like. Grapefruit & Pomelo  and Yuzu & Lime are both amazing for summer and you cannot go wrong with their Ginger flavor which is a better-for-you alternative to Ginger Beer!
Where I am drinking this: a backyard barbeque with friends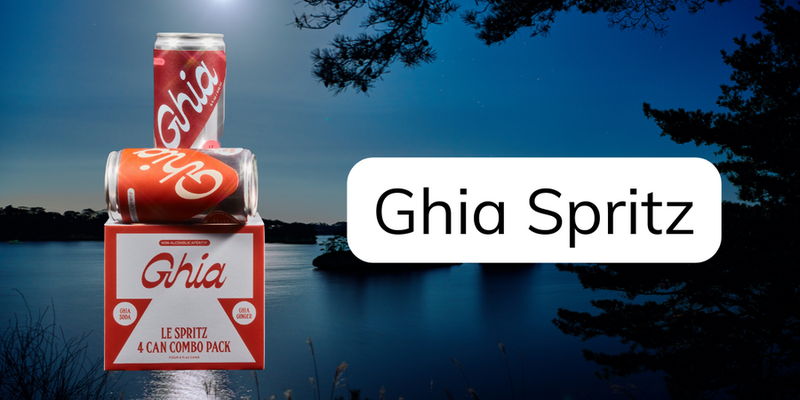 Ghia
Ghia has been on my list to try for a while! I love the laid back vibe of the cans and was not surprised after hearing in a BevNet tasteradio interview with founder Melanie Masarin that she was inspired by sipping digestifs with family in Italy and Italian cars! The brand started with a non-alcoholic aperitif, but also has a canned Spritz. The Ghia Ginger and the Ghia Soda both sound perfect for sipping in the summer.
Where I am drinking this: a moonlit chat session by the water
Recess
I am a big margarita fan when I am having a drink, so I am really intrigued by this Recess limited-edition, Zero-Proof "Margarita." It has hemp and adaptogens, so it still has a little pizazz to it. While I cannot say for certain whether you'd feel the effects of those things, the flavor sounds refreshing and perfect for easy sipping in the sun. 
Where I am drinking this: on a picnic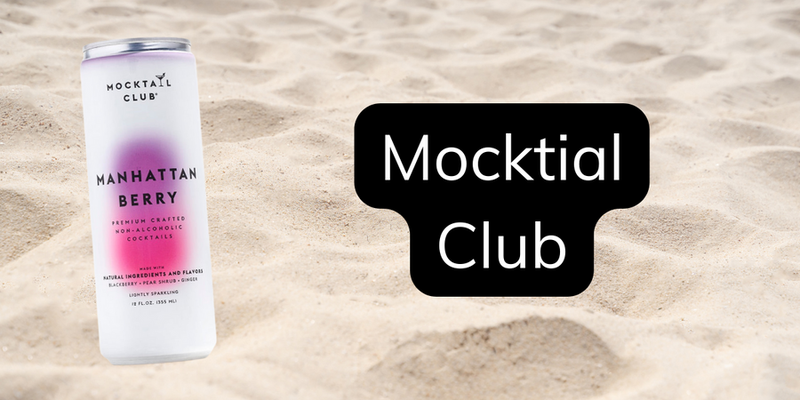 The Mocktail Club
I had the pleasure of trying a few of the Mocktail Club flavors at Expo West and meeting founder Pauline Idogho. I loved all the flavors I tried and chatted with Pauline about their packaging and the growing zero-proof category. I am a sucker for anything fruity when it comes to cocktails so I really enjoyed this Manhattan Berry flavor - in fact I have one in my fridge right now! The other flavors all sound equally as perfect for drinking on a hot day: Campari Spritz, Bombay Fire, and the Havana Twist.
Where I am drinking this: on the beach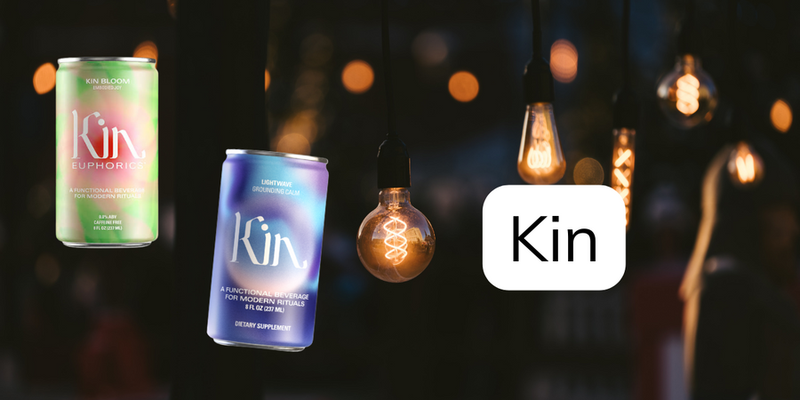 Kin
While I have not yet tried Kin's canned drinks, their adaptogenic Dream Light made-to-mix bottle has been in my rotation and makes a delicious nightcap with its smooth and oak-y cinnamon flavors. I am called to the Lightwave canned drink which is advertised as "grounding calm" for sipping on the porch or patio before bed after a long day. Kin's newest flavor Bloom has the tagline "sparkling joy" and flavors of strawberry, grape, and rosemary citrus, which might be a contender for cocktail hour too!
Where I am drinking this: as an outdoor nightcap on the dock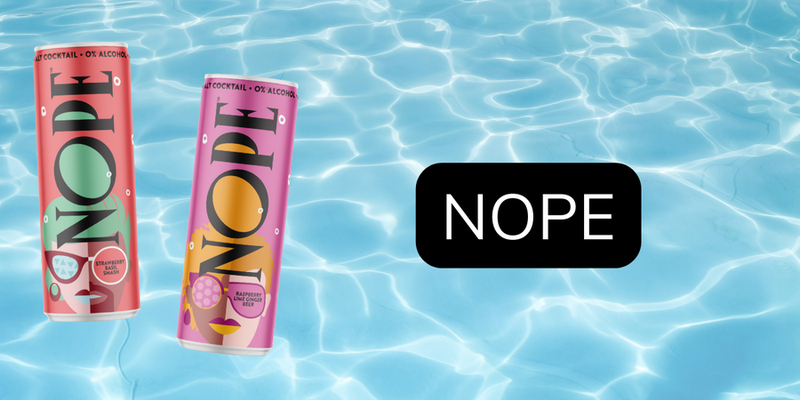 Nope
I love love love Nope's packaging and branding - so bold and colorful - featuring a diverse group of faces on the can. A real conversation starter at a summer gathering! When looking at their site to decide which flavor to order I was faced with decision paralysis. Mango Margarita with Jalapeno? Raspberry Lime Ginger Beer? Strawberry Basil Smash? Rosemary Vanilla Lemonade? Probably best to order a variety pack! I also like that 
Where I am drinking this: at the neighborhood pool party 
If you are staying away from alcohol this summer I hope this list of canned mocktails gave you some exciting new brands to try! With so many amazing zero-proof options for sipping this summer - and this isn't even all of them out there - it's time to get to socializing! Who's hosting?