7 Gluten-Free Products With A Social Mission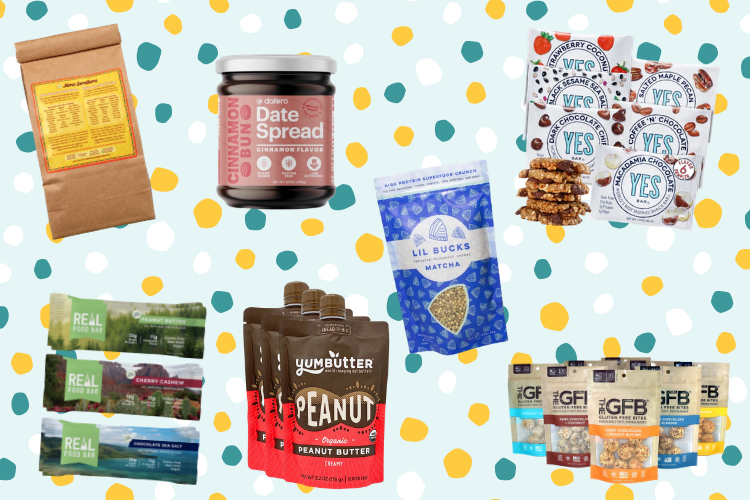 Mission driven brands are becoming more and more popular these days. And for good reason! If 2020 was anything, it was a reminder that there is so much going on in the world that needs our attention. Having a social mission aligned with your brand is a great way for you as a founder to put your money where your mouth is on those values that your brand preaches.
These 7 gluten-free products with a social mission are up to pretty amazing things, from decolonization and revitalization to empowering vulnerable women, two B Corporations, environmentally driven missions, and children's health. Check them out and give them some support!

At Alma Semillera you will find traditionally-prepared and nutrient-dense Mesoamerican foods. Their mission is "the preservation and revitalization of ancestral Mesoamerican foodways." Through this mission they also value and support decolonization and environmental and social responsibility. Just a few of the products you can find on their site include beans, quinoa, polenta, and masa harina. Read more about their mission and values here.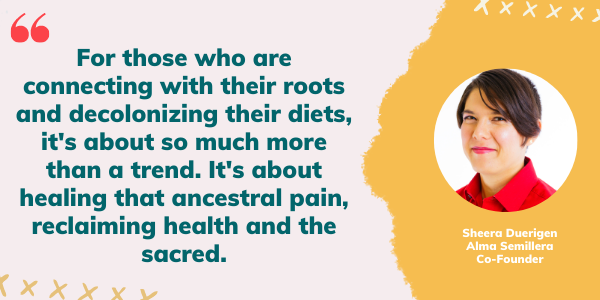 This gluten-free and protein packed goodie company has quite a few endeavors in the realm of social missions. To start they are a certified B-Corporation that focuses on sustainability as a Zero Waste food production facility. They offer paid volunteer time to their full-time employees, make a point to hire previously incarcerated individuals, and donate to the local community. You can read all about it here.

Dafero date spreads are not only delicious, healthy, and eco-conscious but the company has a pretty incredible social give-back effort. They use a portion of proceeds to create 'critical life skills courses'' for refugees and trafficking victims. Think courses on finances, health, hygiene, nutrition, and parenting. During COVID-19 they really stepped it up to create a mental health course for families that has been offered through non-profits. From their founder, Lina Zdruli, "to date (pun intended) we have impacted over 300 lives through our educational programming." Learn more here!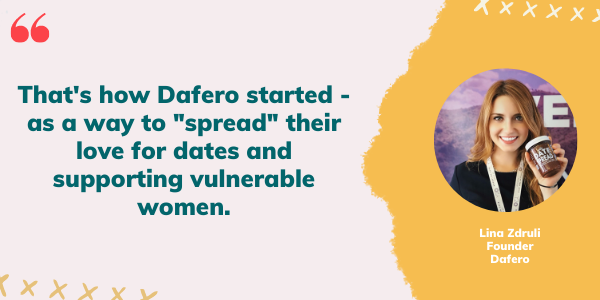 Not only can these sprouted buckwheat snacks can be used to top your smoothies, bowls, and salads but they are also contributing to improving soil health. Founder, Emily Griffith, is on a mission to improve soil health in North America by encouraging farmers to grow buckwheat - a known soil rejuvenator. They just bought 15,000 pounds of buckwheat from a farm in Minnesota! Find out more here.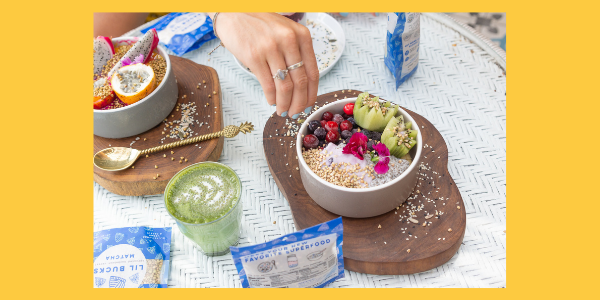 Real Food Bars are exactly that: protein, fiber, and energy rich bars filled with real ingredients. The company behind these nutrient-dense bars is on a mission to tackle food waste by upcycling imperfect produce. My personal favorite flavor to take hiking with me is Cherry Cashew! These bars make the perfect snack that are not only good for you and the planet but a portion of the proceeds also go back into the community. Learn more about their sustainability and give-back efforts here.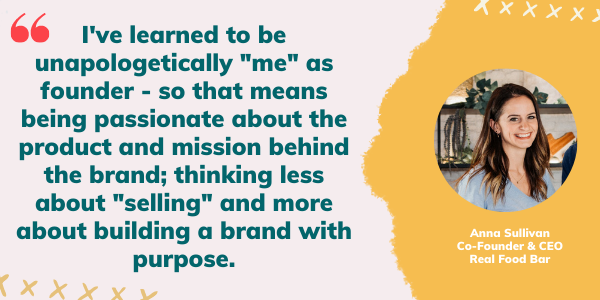 Our second certified B Corporation on the list, Yumbutter is a nut butter brand looking to improve lives through helping people take back control of the foods they eat. They focus on the health and happiness of their customers, supply chain partners, earth, business ecosystem, and more. Their Buy One, Help Nourish a Child in Need model gives back to non-profits around the world each time a product is purchased. Read more about it here.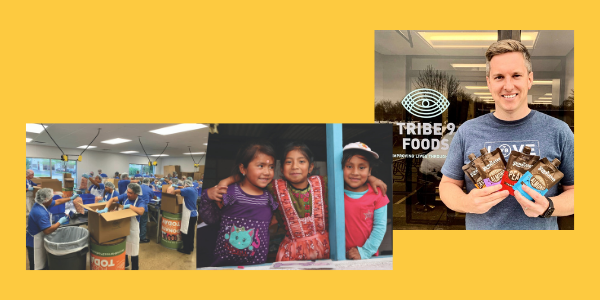 Yes Bar has tons of delicious flavors of their gluten-free and vegan snack bar to choose from. If you can't choose (like me) they offer a variety pack! The best part? With every purchase, the Yes Bar supports the Heart Institute of Children's Hospital Los Angeles.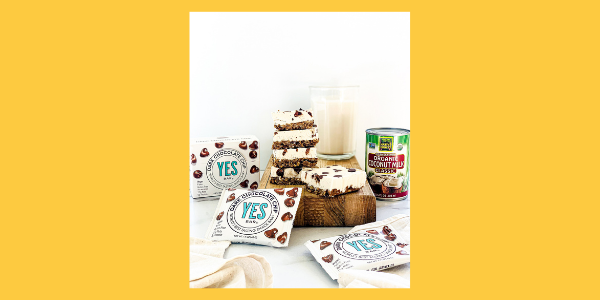 We hope we've inspired you to follow along on these founders' journeys into giving back through their businesses, and to consider voting with your dollar in making purchases that count these days!
Do you have a favorite brand that also has a social mission? Let us know!
---

Want more from Parsnip? Follow us!
*Note: all of these brands are Parsnip members! If you are a member and would like to connect with any of them, let us know! Not a member yet? Sign up as a service provider, event, or brand here.
Are you a shopper looking to find more brands that align with your values? Sign Up!
This week's product roundup is written by Emily Hines, a brand and digital marketing freelancer for Parsnip and CPG brands.