A Lesson In Pivoting: A CannaMallows™ Maker Story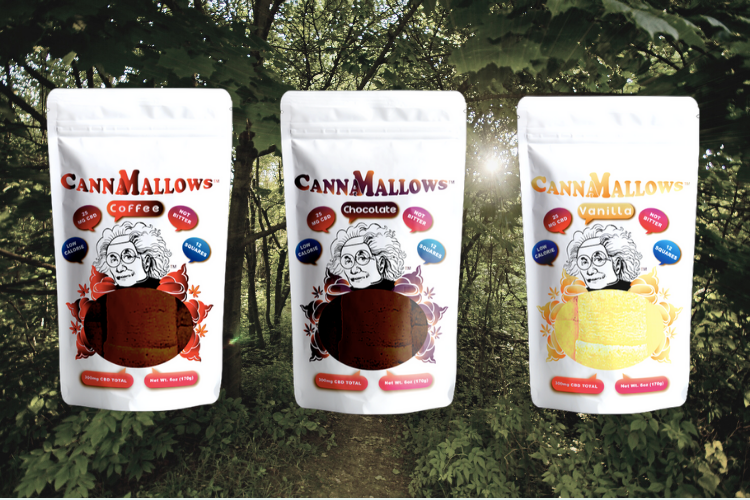 Our blog post this week comes from CannaMallows and is all about the pivots and product extensions.
The origin story
We started to make our sweet, fluffy confections in 2010. Our first products were CaffeMallows™, which created quite a stir in the caffeinated energy foods market. Unfortunately, they also contributed to the already alarming overconsumption of sugar. So we resolved to make a much better, healthier product - with healing properties too, from full spectrum hemp CBD.
How did this happen?
CaffeMallows™ were the first truly delicious high energy snacks in the form of gourmet marshmallows. Imagine double coffee, espresso, chocolate, mocha, and tea in a mallow. Take them wherever you go to keep you alert for hours when you need it most. No spilling. No scalding. All marshmallow goodness. Who can wish for anything more?
Our customers did.
As we were sampling them at Whole Foods, more and more of them asked whether they were made with sugar. After a while June, our marketing maven, turned to me and said: "Can you make marshmallows without sugar?"
Yes. There are marshmallows already, made with isomalt, specifically for diabetics. Isomalt is a sugar alcohol, composed of two simple sugars: glucose and mannitol. A good tasting sweetener - but it has one very significant drawback. It causes gastric distress, including flatulence and diarrhea. Yuck! That means you really cannot eat more than one half to one and a half ounces of it. How much fun is that?
The pivot - as we should most of the time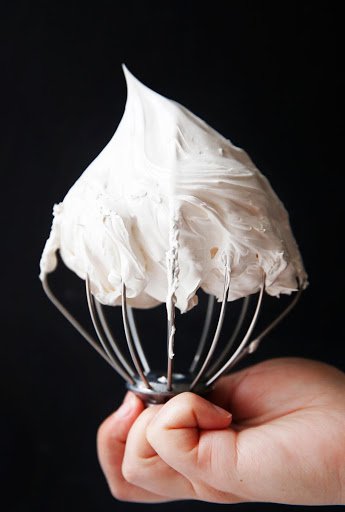 So we decided to create all natural, gourmet quality sugar free, low calorie mallows. It turned out to be a futile exercise. We realized that we'd have to develop a brand new natural sugar replacer first. Three years later we did, in the form of Sugarlesse™, our own natural sweetener blend.
But there was an obvious problem. We did not have the multimillion dollar marketing budgets to compete with the major players. On the other hand, small scale production results in high prices, significantly limiting our sales. The classic Catch 22.
Having a startup mind allows you to pivot again and again. We went on to design use cases, to prove how well Sugarlesse worked in the most demanding products: marshmallows and chocolates. Most demanding? Yes, because sugar is not just a sweetener but also adds body, viscosity, smoothness as a syrup, and other properties to the thousands and thousands of recipes it's already in. So it's a big deal to be able to match all of its properties.
The next pivot - once we learned to whip the mallows
Success - we made it to 2019 with CreamMallows™ ready for commercialization! As the name suggests, they are not your regular mallows - they almost taste like ice cream - all without any cream, fat, sugar, corn syrup and the like.
Sweetened and formed with Sugarlesse syrup, of course. Naturally, they are natural, low calorie, and beg to be eaten. We started to make them at Back to the Table, a commercial kitchen close to us and sell them on CreamMallows.com.
With only 15 calories a mallow (20 in the chocolate), they are perfect for a healthy or diabetic diet.
Finally - the CannaMallows pivot (more like a line extension, really)
2018 was also the year of favorable cannabis legislation in a good number of states. In no time a new industry emerged from, shall we say the shadows. enabling us to design and create something the cannabis edibles producers never could before: Truly healthy (e.g. sugar free) and tasty products. CannaMallows™ was born in early 2020, by infusing CreamMallows™ with 25mg full spectrum hemp CBD in every mallow. A win-win for medicinal CBD users looking for healthy edibles, isn't it?
We are truly gratified to be able to contribute to the healing and well being of our customers with CannaMallows™ now and other products already in the pipeline.
About us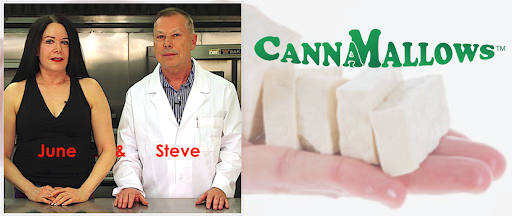 As a team of three seasoned entrepreneurs, we have 30+ years of experience in food product design, development, production, marketing, sales, and even information systems.
What motivates and inspires you? While we pretty much inspire each other as founders, we find Steve Jobs' merciless ability to keep focus, along with Elon Musk's phenomenal drive and clear vision truly valuable to follow. They allow us to renew our thinking and commitment every time things are about to go awry.
What tools and systems do you use most in your business? Since we work with both atoms (foods, of course) and bits, our tools of trade include the Cats LIMS (laboratory management system), the OSAS Food ERP production management system, and G(oogle) Suite for Business for communication, project management, content creation, and a slew of other tasks.
What's your favorite quote? Our fave quote, from the very start, has been from Heraclitus: "There is nothing constant but change."
Going with the flow. however, is not a singular exercise for us - we do it together with all of our customers and partners, by anticipating their needs and fulfilling our obligations in an environmentally conscious, sustainable way.
What is the last book you read? Lifespan from Dr. David Sinclair. Aging research - even prevention - at its best!
Visit CannaMallows.com for more information!