Black-Owned Brands You Can Shop Online for Your Sweet Tooth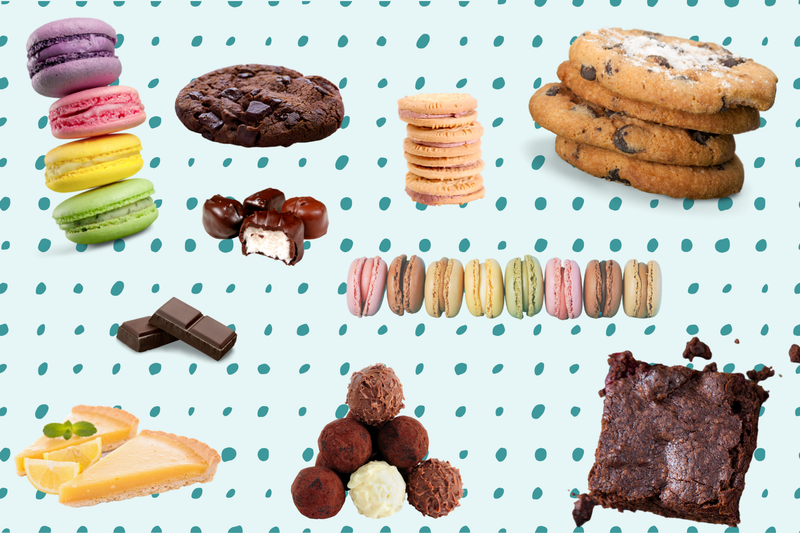 We've spent this week reflecting on the community we have built here and are ready to make some changes. We have not done enough to make sure this platform is filled with people of all colors. We want it to be a diverse place for CPG brands to come together, but wanting is not enough, we have to put in the work. Black-owned brands' needs, voices, products, and insight all need to be seen and heard by this community.
We're starting with being intentional when we share brands and roundups. We are big advocates of voting with your dollars and putting your money where your mouth is. Supporting Black-owned companies is a place you can do that. And since we are a community of good-food lovers, that's where we are focusing our attention.
So many of these brands are sold-out right now and we love that people are shopping these Black-owned businesses right now. But, make sure that is an intentional habit you continue. Bookmark this for next time your sweet tooth hits or you want to send someone some love. Don't let them being sold out keep you from supporting them! In fact, following them on Instagram, engaging on Facebook, and sending them a tweet are also great ways to show support.
We're starting with brands that can satisfy your sweet tooth! Show them love, support them, purchase from them. Be on the lookout for roundups on pantry staples and beverages soon. And please let us know any brands we missed that should be featured.
Okay imagine: two gluten-free coconut macaroons, filled with gourmet cherry marshmallow mixed with dried bing cherries. It's called a Cherry Jubilee CocoMallow Sandwich, and it is just one of the crazy incredible confections that founder, Genelle Drayton, has created.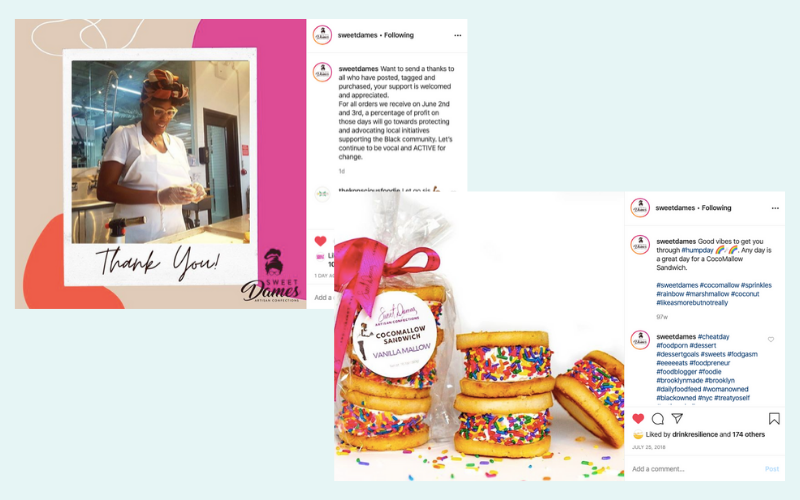 This pure chocolate company was founded by three brothers, Dominic, Nicholas and Daniel Maloney. Their chocolate features just two ingredients, raw sugar cane and cacao beans, and is a testament to the high-quality and delicious chocolate they ate as kids growing up in Trinidad and Tobago.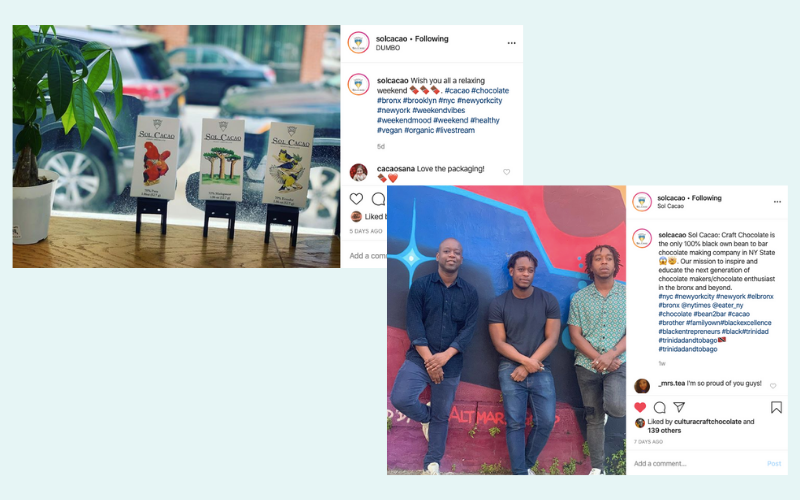 Just looking at Josalyn's colorful-macaroon-filled website is enough to bring a smile to your face. I can only imagine what biting into one of these cuties would feel like! She has flavors for all occasions and is reopening her shop at the end of June, so get ready!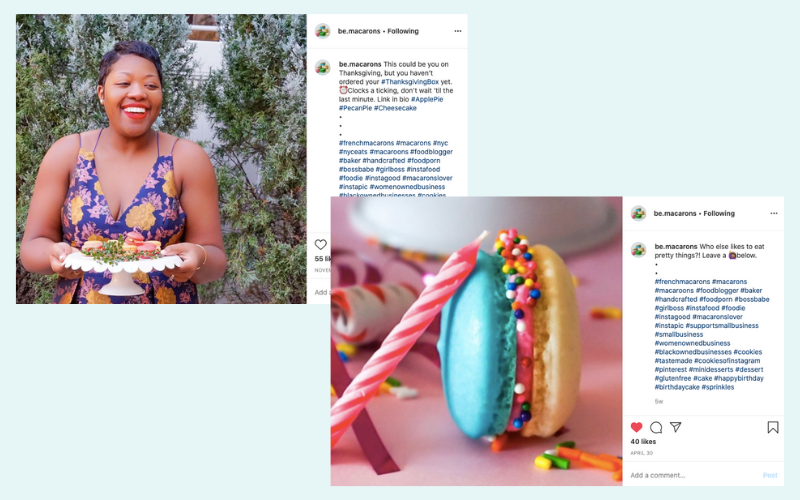 Dear Carmen, my waffles thank you for your creation: chocolate butter. I am sure I will be hiding it from my husband! Love, Emily. (You can also purchase chocolate syrups, bark, and have Cocoa Belle make chocolates for your next event!).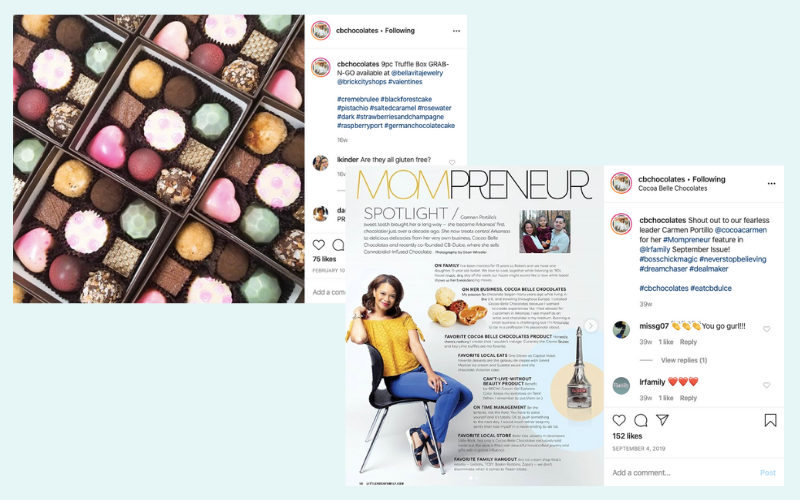 Plant-based dieters and vegans, this one's for you! A vegan cookie subscription box is something I think you need, and you're in luck: founder, Danielle "Tubby" Tubbs launched her waitlist for the July box. Her story is one of family skills in the kitchen being passed down, which is always so special.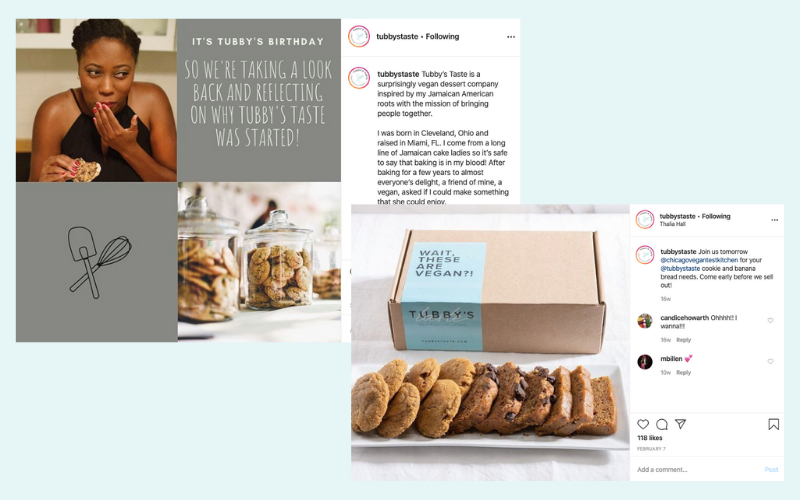 Founder and CEO, Pam G. Eudaric has a team of gourmet chocolatiers behind her and her organic, hand-crafted, premium chocolates. Flag this one as the perfect brand to support next time you want to give a gift or treat yourself to something decadent.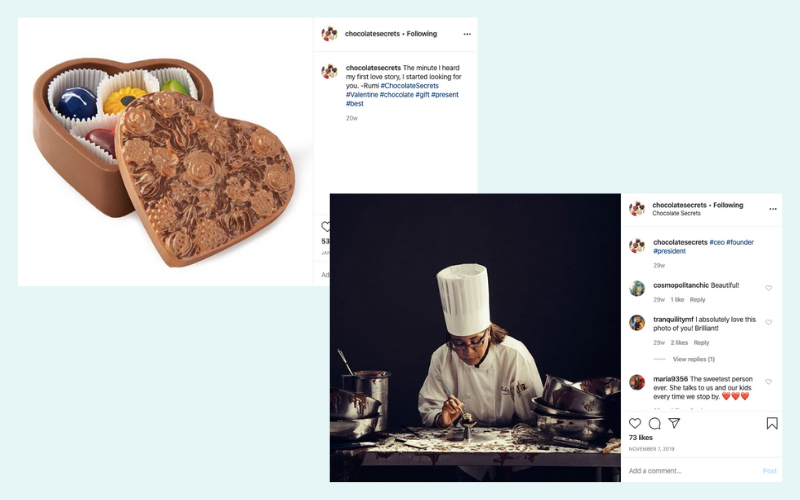 If brownies and blondies the size of your palm is your kind of sweet (my swollen, pregnant hand is currently raised), then Swag Brownie Barz are going to be right up your alley. Issa celebration (funfetti)? Churro? Cookiez and Cream? Yupp. Founder, Amy Staten, also created snack size portions if self-control is more your style!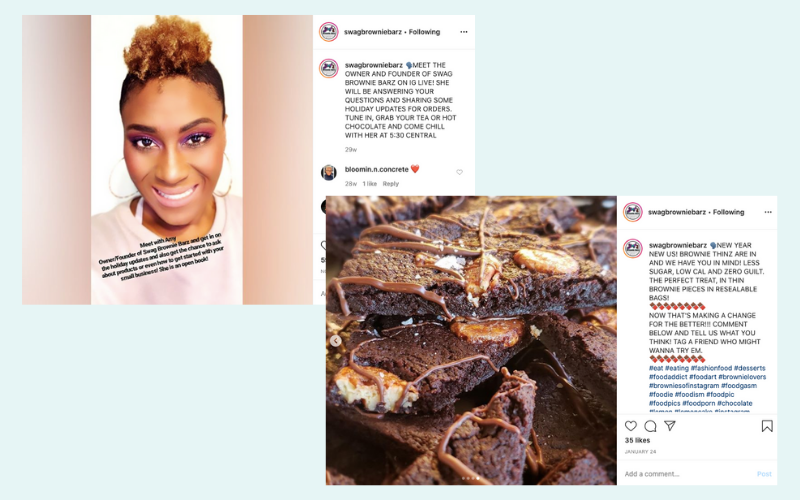 If you live in San Diego you can find these gourmet, vegan cookies around town. For the rest of us, we will have to get in line, because Maya's - like many other brands on this list - is on a shipping delay because of the sheer amount of orders they are receiving. It's no surprise since founder, Maya's, cookies are 100% plant based, dairy free, cruelty free, and 100% incredible looking. The Everything Cookie? Yes, please.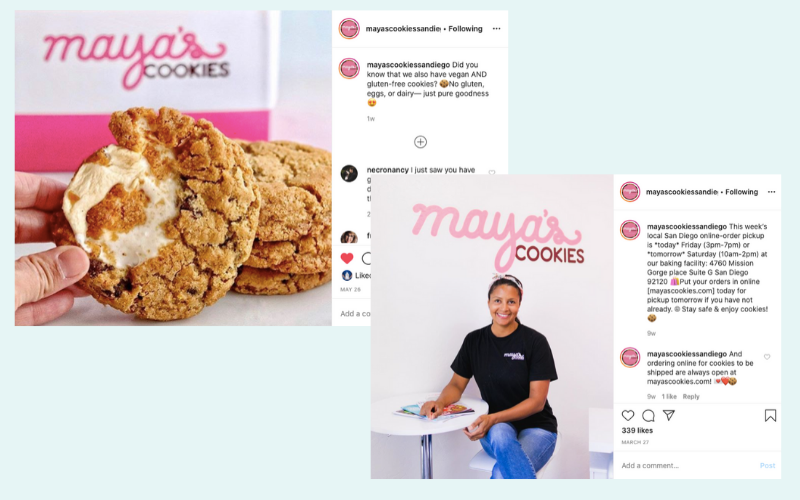 Her grandfather started making these Lemon "Butta" pies in Alabama in the hot summers of the 1940's and now Jennifer makes them to share and sell in Detroit. It is definitely worth reading the full story on how he taught her to make them here. What is a lemon butter pie? Jennifer describes it as "a decadent mix between a cheesecake and a lemon meringue pie". Yes & yes. She also sells them in cookie format if that is more your style!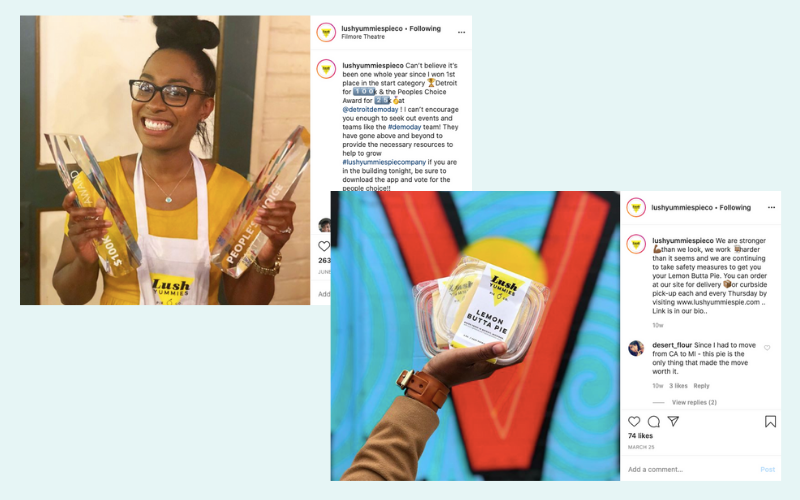 Founder, Auzerais Bellamy, has a pretty incredible list of accomplishments during her 10 years as a pastry chef. Now, she is gracing us with the ability to order her blondies online to enjoy at home and share with friends. And let me be clear, these things are clearly executive-pastry-chef made and to be savored. Mark you calendars because she is back to shipping orders on June 21st.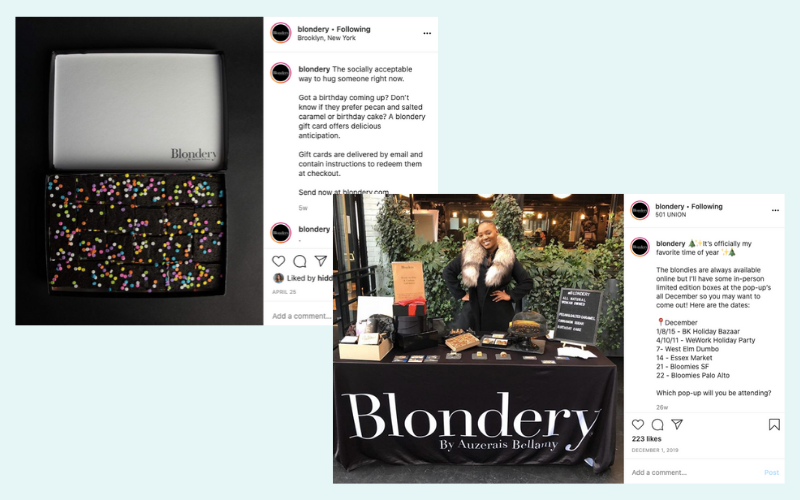 Donuts are my sweet-tooth weakness and these vegan donuts from Southern Roots look like heaven! Red velvet donuts?! Founded by a husband and wife team, Marcus and Cara Pitts, the brand offers gluten-free options and uses no artificial ingredients. It checks all the boxes for the perfect sweet treat.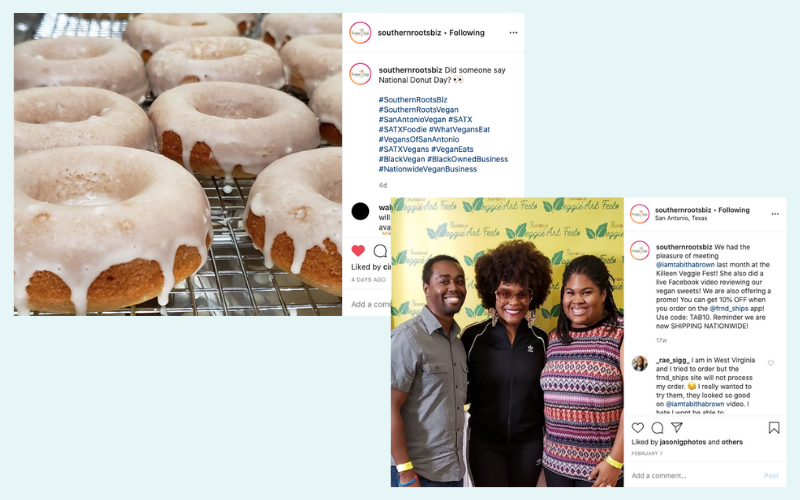 Peach cobbler is the perfect summer treat! Topped with a little vanilla ice cream and you have a dream come true. Craving peach cobbler now? Look no further than Evelyn's! She learned how to make them with her grandmother in South Georgia after picking the peaches from the fruit trees on their farm. I'm pretty sure that means this peach cobbler is going to be made from the heart and delicious!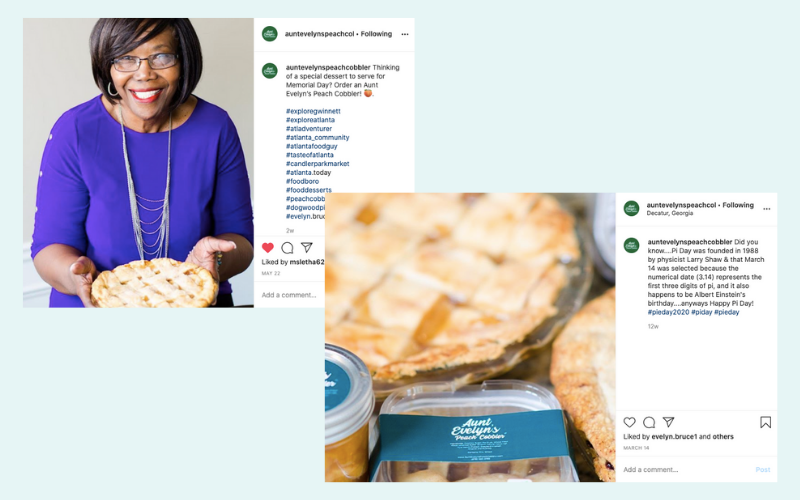 Phew, now that I have gained about 50lb from just looking at all of these delicious treats it's time to put my money where my mouth is. Off to place some orders - I hope you do the same.
Want more from Parsnip? Follow us!

Not a member yet? Sign up as a service provider, event, or brand here.
Are you a shopper looking to find more brands that align with your values? Sign Up
This week's product roundup is written by Emily Hines, a brand and digital marketing freelancer for Parsnip and CPG brands. Emily works with brands as a marketing jill-of-all-trades assisting with everything from messaging strategy to email marketing execution.