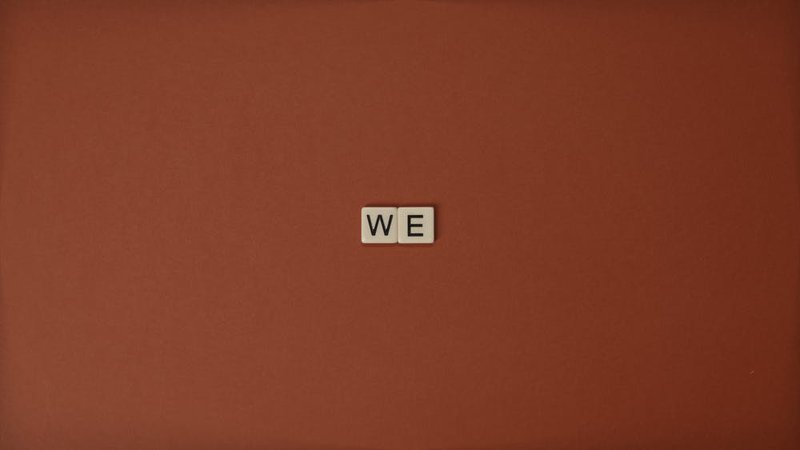 The phrase "the season of me" drifted into my consciousness several times in the last couple weeks. After nearly two years of 'better together' and 'we are one', it was a bit of a shock to hear this singular focus on the individual. Upon further thought, it started to make sense: holidays are a tricky time of year, and we've all been through a lot, so as individuals we do need that friendly reminder every now and then to care for yourself, think about what you need, and aim to keep yourself sane as these next few weeks unfold!
As much as in our personal lives the "season of me" (effective immediately) might be appropriate, I still think our professional lives are all about the bounty of we. There's no season, no effective date, no expiration date, no question: in businesses everywhere, work life and growth in business is made better by the partnering up with other businesses towards a shared outcome. Partnership is the key to the bounty of we.
So as we move into our individual "season of me", consider three ways you can work on having the bounty of we in your professional lives and businesses:
Stay true to your values
We've said it before, and we'll never stop saying it: your values and business attributes determine your best partners. If one of your core values is sustainability, don't partner with other businesses that don't care about sustainability. If you're a female founder, find other female founders to work with. The shared values and attributes are the strong backbone on which to work together, supplying endless creative ideas and an underpinning to return to should things get chaotic or go off the rails.
For example: Renewal Mill x Burlap and Barrel made a co-branded Snickerdoodle Cookie Mix that highlights that their mix is "made with heirloom cinnamon equitably sourced from smallholder farmers in Vietnam by Burlap & Barrel" – totally a dream partnership connecting Renewal Mill, "an award-winning upcycled food company fighting climate change with upcycled flours & baking mixes."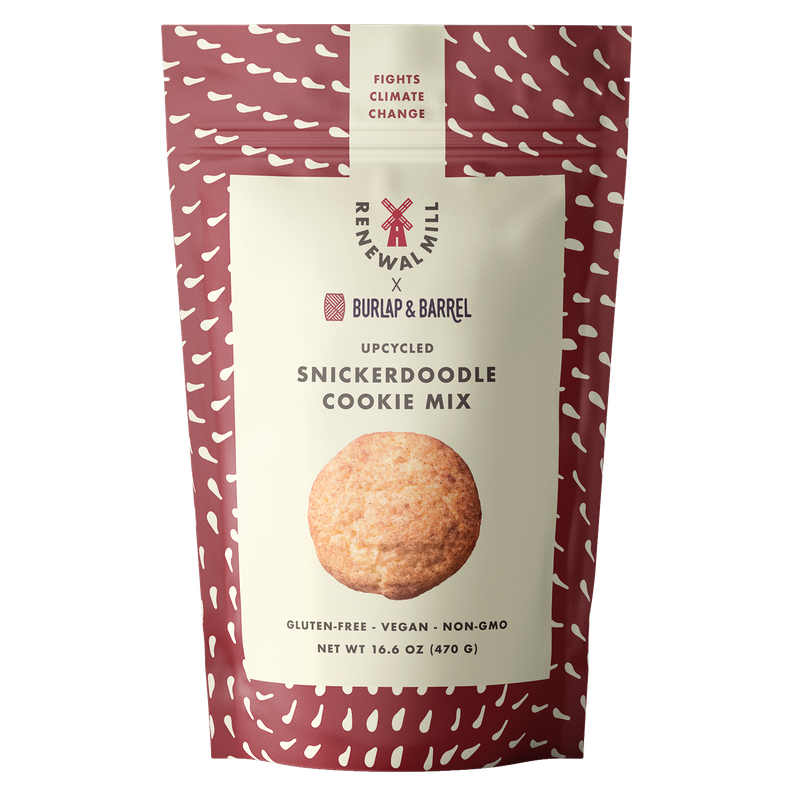 Ask 'what if'... ?'
Honestly, it's time to make that list of dream partners if you haven't, or it's time to revisit them now.
That list should stay front and center as you move into 2022, and you shouldn't be shy about outreach, creative approaches to write that cold email or DM, or just being shameless about why you think you should partner up. While we're talking about dream partners, in general we'd love to see more brands expand their thinking on partnerships and what's possible. Why can't you co-brand a tshirt or a cracker or a mascara? Why not start working on a digital recipe series that highlights partner products? Make asking "What if…?" a regular part of your weekly team meetings and think BIG!
For example: Doughp x Chrissy Tiegan's Chrissy Pie is a surprising partnership given the scope of Chrissy's reach and that Doughp still has such an intimate, connected following. This article highlights the dreaminess of the partnership for Doughp's founder: "Being asked to create Chrissy's sweet potato streusel pie recipe in cookie dough form is one of the highlights of my cookie-dough-loving career."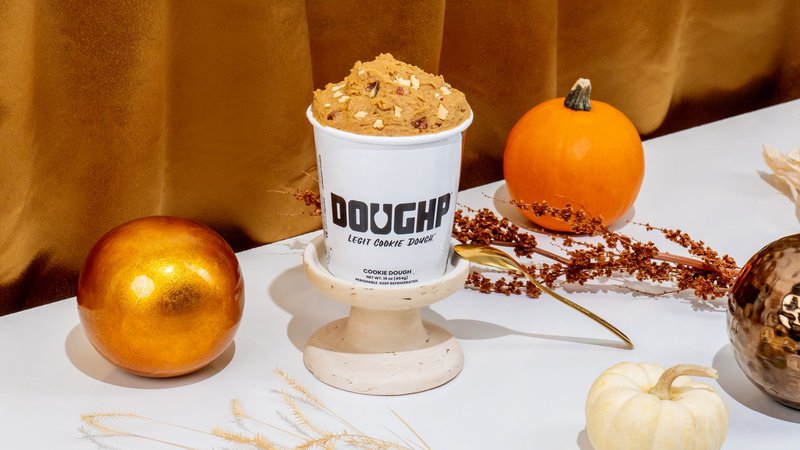 Mix and match
Don't be shy about going out on a limb in your partnerships to really relish in the bounty of we.
Businesses come in all shapes and sizes. Your brand could partner with an influencer. Or an event. Or a non-profit. Or a totally different brand. You could partner with more than one group at once. Partnering up means sharing audiences, expanding your reach, and really living out "better together" in business.
For example: Partake x Rebel Girls Brownie Mix is a total mix and match: a CPG brand in Partake partnering up with Rebel Girls, "a global empowerment brand dedicated to raising the most inspired and confident generation of girls through content, experiences, products, and community." They "believe in empowering girls to dream big, that amplifying stories of real-life, extraordinary women can pave the way for a more equal world, and that when she sees it, she can be it." The brownie mix includes the logo of Rebel Girls, and Partake donates a pack to families living with food insecurity for every pack sold. Win-win!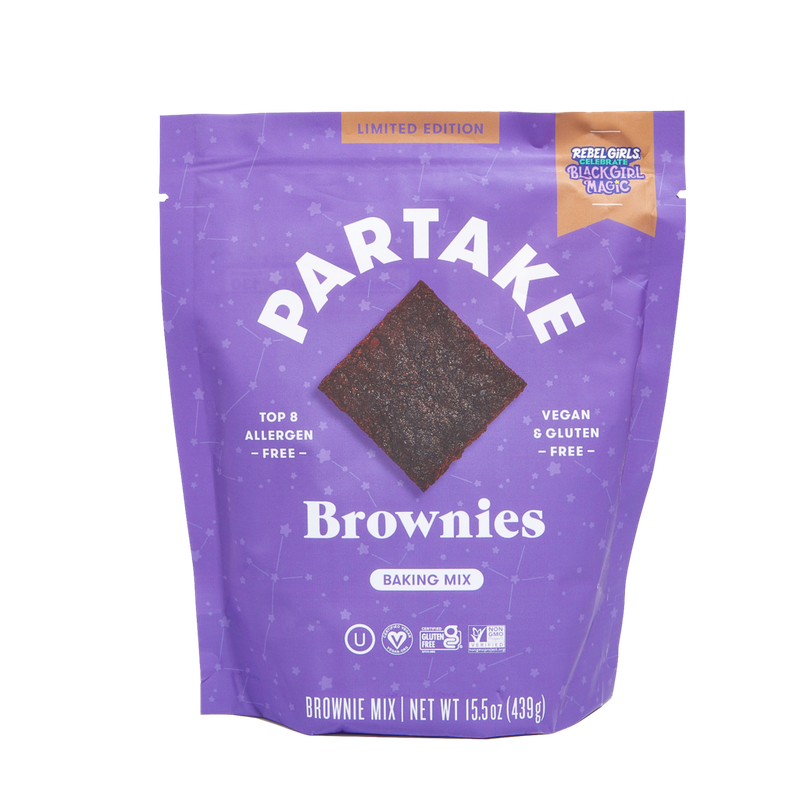 So this holiday season, move beyond your individual "season of me" to the "bounty of we" in your business. And as always, reach out to us if we can support you in your partnership goals!