B.T.R Bar: Things I Learned About Growing A Brand During Quarantine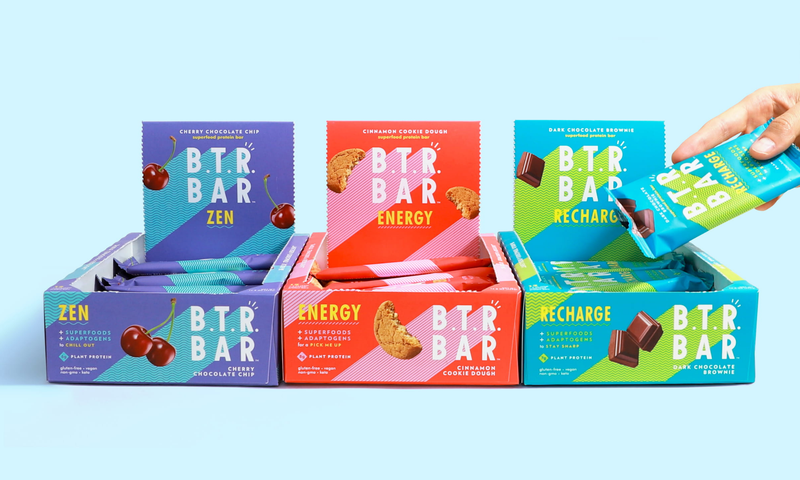 One thing we learned for certain about the food and beverage industry in 2020-2021 is that you all are resilient. This pandemic came at you with everything it had and yet here many of you are still standing and in some cases, thriving. This blog post series serves to honor that grit, celebrate the wins, and showcase your lessons and learnings from the last year and a half.
This week learn from Ashley Nickelsen the Founder & Chief Snack Officer at B.T.R. Bar.
What is the biggest lesson you learned growing a brand during the pandemic?
Stay true to your purpose & your values. Make sure you know and revisit your "why" frequently. The impact of the pandemic is far from over. For example, here at B.T.R. Bar, we're really feeling the consequences of supply chain and shipping delays right now. But we stay true to our values. And we never compromise on ingredients or taste. Because at the end of the day, for us, it's all about creating the best, highest quality product that's not only good for your mind & body, but that'll make your tastebuds sing!
All images credited to Riser Design.
What is the biggest pivot you made during the pandemic and how do you feel about it now?
Since we soft-launched at the end of 2020 with the main focus of gathering data before our official launch in 2021, we actually didn't have to pivot too much. With my experience in launching brands DTC, I knew from the get-go I would launch B.T.R. Bar this way. Plus, this is an amazing way to get immediate customer feedback & data while building a robust, loyal community. Although the grab-and-go categories saw declines in-store, our online channel was (and still is!) booming. However, my goal for B.T.R. Bar is to be the best in better-for-you snacking that's not only healthy & delicious but also accessible and approachable. This means we are making a huge effort to push B.T.R. Bars into retail this year. 
Did anything surprise you about your brands growth or development during this time? What was it?
I'm pleasantly surprised and so grateful for how incredible our community has been throughout all of our out-of-stocks and shipping delays. We've been sold out 2 and 3x this year already, and the messages we get from our customers have been so uplifting and supportive. We've had customers tell us that "B.T.R. Bars are worth the wait every time" and it's been so incredible to see.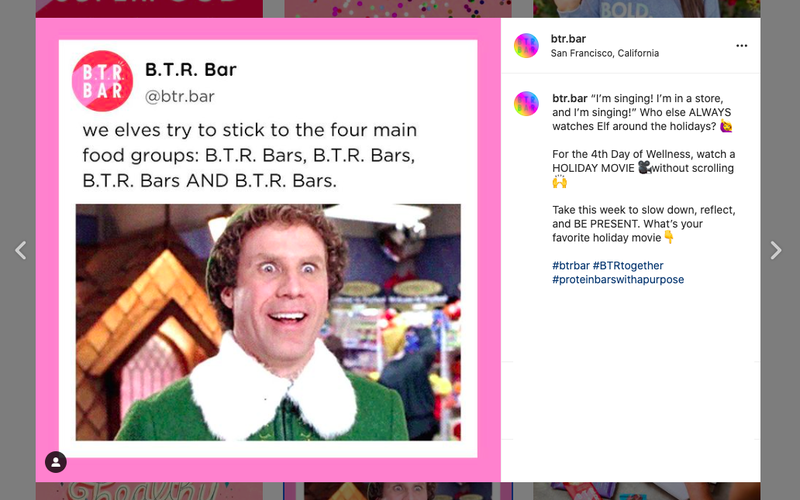 Did you produce any unique content during the stay-at-home order to keep consumers entertained? What was it? How did it go?
SO much! Producing content and managing our social strategy has been one of my favorite things to do. I wish I had jumped on the TikTok bandwagon a lot sooner, but we've been creating some fun and entertaining content on the platform this year. We even had one video receive 80k views! We see the most engagement from any content where I show my face, tell our story, create a recipe, or educate our community about ingredients.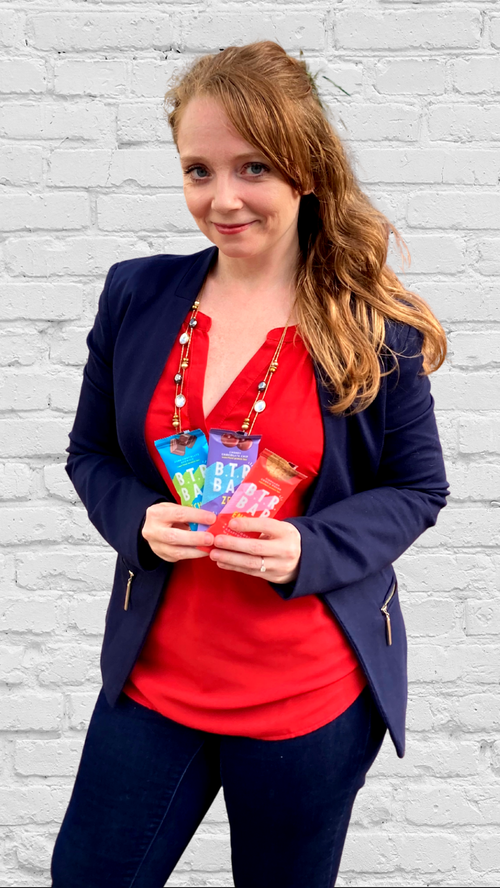 How have you grown as a business owner during this time?
I grow every day, and I'm a better leader for it! I've learned so much about myself, my decision making skills, my strengths, my weaknesses. I've learned how to keep swimming despite setbacks. I've really had to tap into the spirit of being B.T.R. (BOLD, TENACIOUS & RESILIENT) every day. I've been reading one new entrepreneurial book a week, and it's changed my life (no joke!). The founders behind some of the most incredible companies on the planet (Kara Goldin, Founder of Hint Water, Jaime Schmidt, Founder of Schmidt's Naturals, Ali Kriegsman, cofounder of BULLETIN) - I feel like I resonate with their journeys so much, and it inspires me to keep pushing, to keep doing, to keep swimming.
Any other advice, comments, lessons learned?
A piece of advice I've been sharing with a ton of entrepreneurs (myself, included!) is to be mindful of the "high high's" and the "low low's." It's our instinct to get so excited about a new account or an awesome sales day and you could be floating on cloud 9 one moment, and then down in the dumps the next. Feel all the feels, and then go back to business. Stay hyper focused and put your customers' needs first. As founders, I think it's also really important that we "run our own race." It's so easy to get caught up in what other brands are doing and how other brands are growing, but we all have different circumstances. You do you, and keep creating the best product for your customers. That's what matters. 
Our Takeaways:
Values, Values, Values: We are sensing a trend in all of the posts from this series. Knowing your brand's values, sticking with them, and incorporating them into your content and marketing are key. Ashley's comment about the TikToks that blew up for them were ones showing her and telling the story behind the brand comes as no surprise. Consumers in 2021 care about you, your story, and your values!
Read!: Do I sound like your middle school english teacher? Good! Ashley hits the nail on the head when she talks about learning from the best. Consuming information, educating yourself, and reading is empowering as an entrepreneur and is only going to make you better! I don't think enough of us make time in the day for this - self included.