Founder Interview: Christina Appleton, Appleton's Market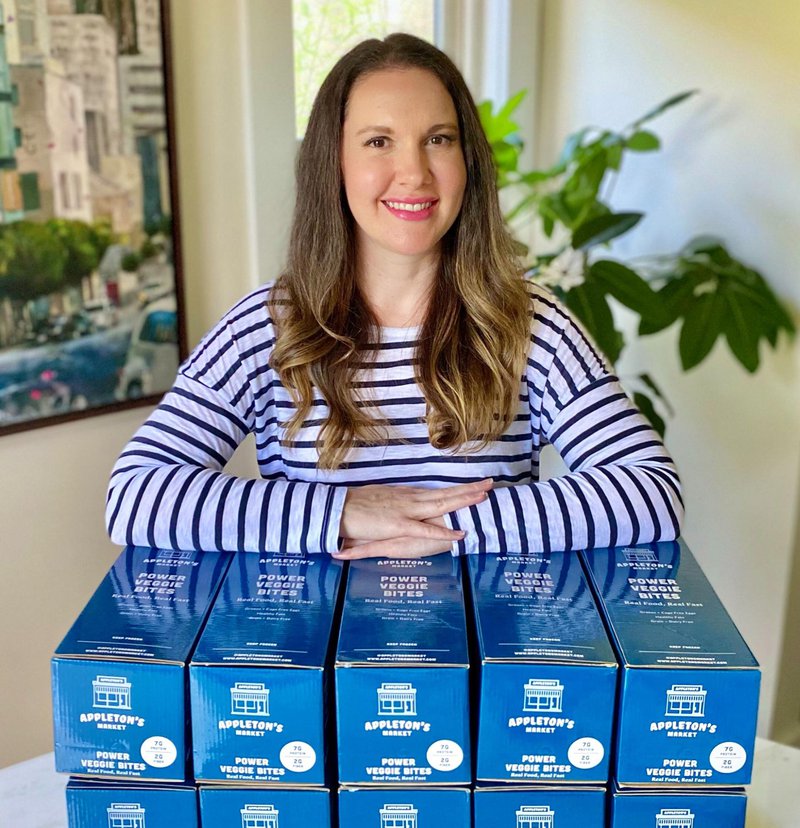 This week's post comes to us from Christina Appleton from Appleton's Market. Christina's journey into the F&B world started early since she is a fourth-generation grocer who pursued a career in food and beverage after graduating college. She started Appleton's Market at the beginning of the pandemic and has some stellar advice on staying motivated, organized, and optimistic in the midst of a pivot.
How did you come up with the idea for your brand?
It was late afternoon on a random weekday. I was running from one meeting to the next, thinking about all the emails I had to send but all I could focus on was how hungry I was. So hungry I couldn't even think about what I wanted to eat – I just knew I wanted something tasty, something nutrient-dense, and something NOW. I looked around my desk at the sad bag of almonds and a dry protein bar and thought, "there has to be something better, right?"
Well there wasn't. There was nothing that could give me the satisfaction of a fulfilling meal (greens, protein, fiber, healthy fats, and delicious savory flavors) quickly and conveniently. So I headed to my kitchen to make it myself. After months of testing I knew I had the perfect mini-meal – and the perfect way to make it. Microwaved in a BPA-free steamer bag for less than a minute, "Power Veggie Bites" are the ultimate hunger solution.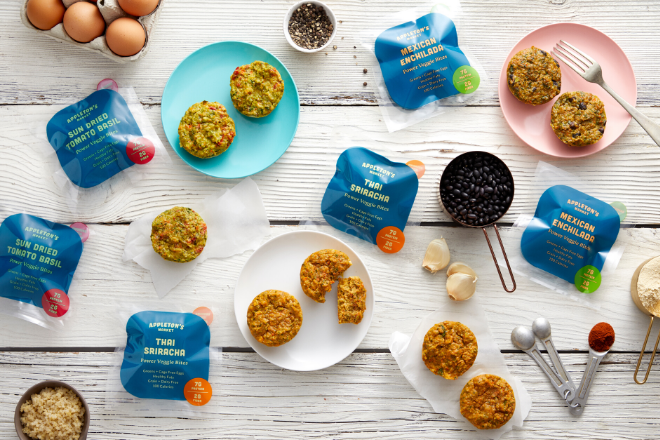 What problem are you solving with your brand's products?
A lot of us are looking for ways to eat healthier, but are also very busy and don't have the time or desire to meal prep/plan ahead. Most Americans don't get enough veggies or fiber in their diet, because it's not tasty or easy enough to do so. We don't want to compromise. My product aims to make getting a fulfilling mini meal full of healthy veggies, protein, fiber and flavor so easy that it's a no-brainer. It will satisfy and keep you full so you can go on with your day and feel good about what you are eating.
Who inspires you as a founder?
Sara Blakely, the founder of Spanx, is a huge inspiration - not only did she create an amazing company from nothing using her brains, grit, and determination but she is dedicated to paving the way and helping out generations of future entrepreneurs.
What do you do to replenish/renew your mindset on a daily/weekly basis?
I try to get outside and play as much tennis as possible. I am very lucky to live in Southern California where it is beautiful 95% of the time so I constantly remind myself to be grateful and get out there!
What's the best organizational process/tool you swear by?
I am obsessed with Basecamp. I know it's not as new or as sexy as a lot of the other tools out there, but for inter-department project management I have yet to find a better tool.

Tell us about a low point in your entrepreneurial journey. What happened? How'd you make it through?
I launched this business during the quarantine, after spending the prior year working on a business plan that hinged on selling into offices, coworking spaces, and coffee shops. It was quite the setback ;) But that which does not kill us makes us stronger, and I think my forced pivot has given me the space to make some mistakes and learn from them. I've also learned a lot of lessons about giving myself some grace, as this was a really tough year to launch a new brand - especially a frozen product that is tricky to ship. I cannot say enough good things about the amazing network of friends and other founders in the CPG community who were there to help pull me through it all.
My favorite quote that is on repeat in my brain is …
A tie between "Comparison is the thief of joy" and "that's the key to having it all - stop expecting it to look like you thought it would." I guess it's all around just embracing what you have :)

Why do you tell customers your products are the best?
My ingredients are incredibly important to me. Once I eased into my 30s, I found that I wasn't able to eat like I used to. Fries and pizza late at night? Oh no. Big servings of healthy brussels sprouts with dinner? Ouch. After multiple tests and diet eliminations, I found that the best way for me to fuel my body was to do so with real food. I do not want to put down the companies who are doing great things with pea proteins, chicory root fibers, and other isolates – those are great options for many people – but it's not stuff I can comfortably digest. So (selfishly) I wanted to create a product that would get me my protein and fiber from sources that would naturally provide them – cage-free eggs, quinoa, chickpea flour, and veggies.
I am also lucky (and spoiled) with the abundance of great farms that we have here in Southern California. As a business owner, I think it's important to really know your supply chain and see where your food comes from and try to lower your carbon footprint as much as you can. So I source locally from suppliers here in the inland valleys and use the freshest ingredients for creating my Power Veggie Bites.
I'm secretly really good at ...
parallel parking and making great analogies.
On a weekly basis, one thing that brings me the most joy is …
Rupaul's Drag Race on Friday nights. It's a really fun show with an important message and Friday nights are my favorite time of the week - spilling over with optimism.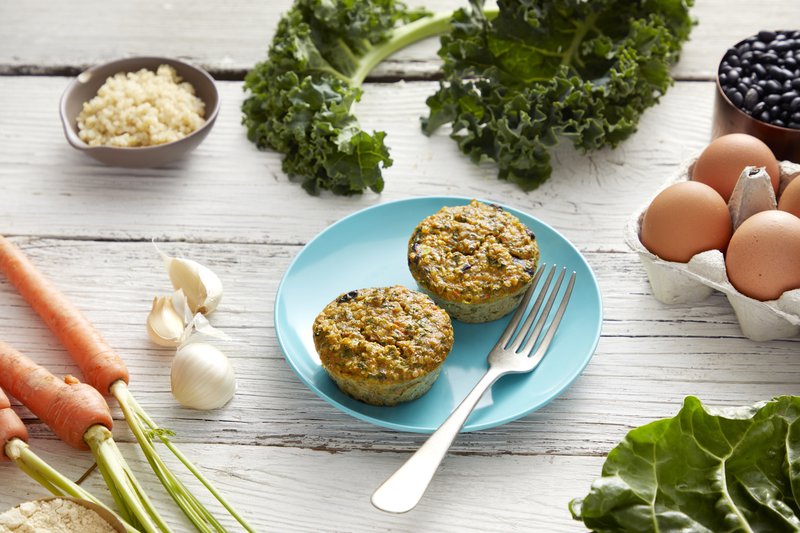 What's the most important thing people should know about YOU when they buy your products?
While other people go to the grocery store, I literally grew up in one. I am a fourth-generation grocer who lived above my family's store. The original Appleton's Market was a Mom 'n' Pop grocery store founded by my great-grandparents in small-town Michigan. Passed down through the generations, the store was my home – riding my tricycle through the aisles and building paper-towel forts. It's where I fell in love with food, and it forever shaped my career. After college, I worked at General Mills in brand management, working on brands from Trix cereal to Green Giant vegetables and after moving to LA I landed a great role at healthy e-tailer Thrive Market. Focusing on better-for-you products quickly became my passion. I created my own business to help make everyone's lives a little bit easier and a little bit healthier – which was the birth of my Appleton's Market.
Help us get to know YOU. Lightning round:
What's the last new food you tried? I'm very into Haven's Kitchen Harissa Sauce - I just discovered them at Whole Foods and it is SO GOOD - plus I love supporting another female-founded brand!
Fave workout?  Tennis
Best vacation ever? Gorilla trekking in Uganda
Last book you read? Something silly with a pink cake on the cover
Podcast you keep up with? How I Built This
TV series you keep up with? This is asking me to pick my favorite child! My latest obsession is Ted Lasso on Apple+ - it's a warm hug of a show
Newsletter you look forward to getting? I really enjoy "Morning Brew" because it tells me all I need to know to sound like a smart person every day in my inbox
One word you hope your employees use to describe you? Admirable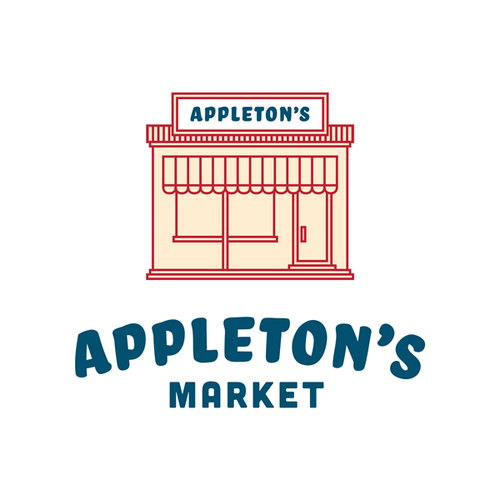 You can find more info at www.appletonsmarket.com or @appletonsmarket.