A Founder's Story: Rita and Candi, Core & Rind
This week's guest blog post is an interview with the two female founders of Core & Rind. Core and Rind created deliciously creamy and dairy free Cashew Cheesy Sauces. They have whole, real, plant-based ingredients, all of which you can pronounce! Create creamy macaroni and cheese, smothered veggies, gooey nachos or any of your favorite cheesy meals. Candi and Rita from Core and Rind spent years developing these sauces to make your journey to health easier and tastier. Read on to learn more about their inspiration and why their cheesy sauces are epic!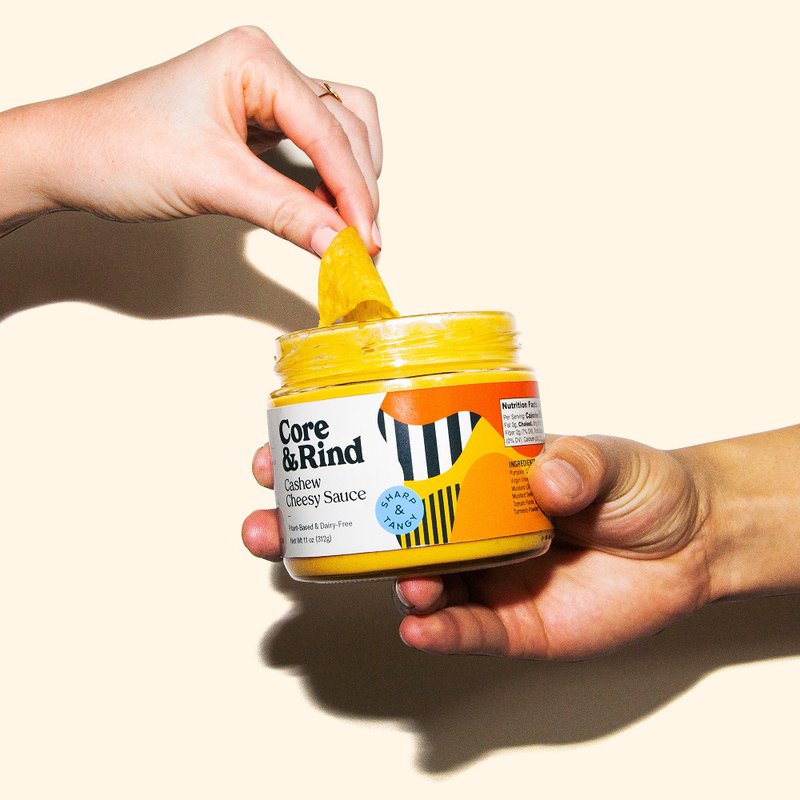 How did you come up with the idea for your brand?
Candi and I both had some health struggles and were dealing with family members who were having health issues. We reconnected after college and both realized we were on a similar path. Candi was in a Culinary Nutrition Program at the Academy of Culinary Nutrition and invited me to her final project - a cooking class! This is where we realized our kitchens were full of the "weird" superfoods that no one else knew about at the time. I was inspired to take the same certification the following year and from there Core and Rind was born.
In 2016 we developed 12 items that we wanted to see on grocery store shelves with a clean label. After launching these items at our local Farmers' Market in St. Louis, MO we quickly realized the frontrunner was our cheesy sauce. The customer feedback was amazing- shock and awe that it was dairy free and delicious. So, we took the next year and a half revamping the recipe so that it was shelf-stable, clean label and insanely delicious. In October 2017 Cashew Cheesy Sauce was born. The cool thing is that all of our products are made by us, the founders, not in a food science lab and are designed to nourish you from the core to the rind.
Fast forward to 2020 and we are now in 52 Whole Foods stores in the Midwest region, ThriveMarket.com and are growing into the Canadian market soon!
What problem are you solving with your brand's products?
The center aisles of the grocery store are lacking a clean label, shelf- stable cheese alternative that can be used to recreate all of your cheesy favorites. We wanted to make it easy for people to make changes away from the Standard American Diet. We think that people want the option to eat a cleaner label products, but they just aren't readily available.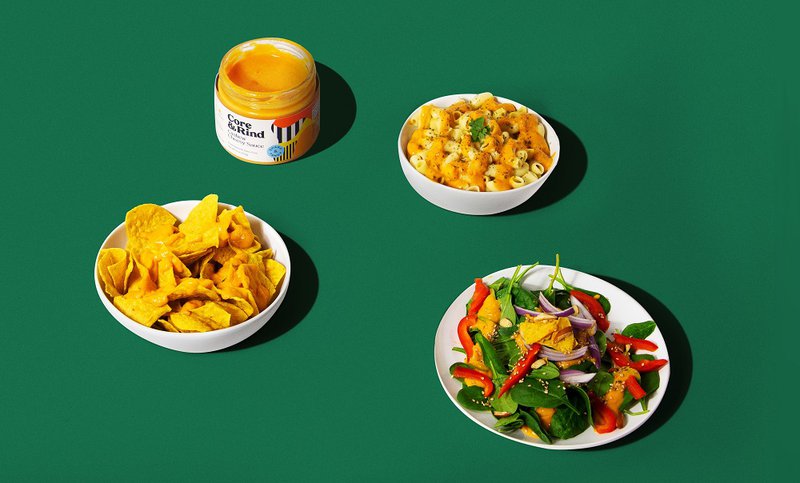 Who inspires you as a founder?
We are fangirls of August Vega, founder of Malk. Without her product we wouldn't have had the drive and perseverance to make our product clean label (no chemical additives or preservatives) and shelf stable. There were many times over the year of development that we thought it wasn't going to be possible. Candi stumbled on Malk on a trip to New York and was blown away by the ingredient list- all real food, no gums or additives. It was a breath of fresh air and we are still inspired by her brand every day. Plus, it's delicious!
Why do you tell customers your products are the best?
Because we created all of our products with them in mind! We're proud that our sauces weren't created in a lab just to meet some natural label standards or some diet trend. They were made with ingredients from our kitchen that we are proud to put in our bodies. Also, our first Cashew Cheesy Sauces took over a year and 150 recipe variations.We ate a lot of mac and cheese to get that baby right.
What's the most important thing people should know about YOU when they buy your products?
We love hearing your story! What inspired you to buy our products and how are they helping you? Please reach out and let us know. It gives us life! We created Cashew Cheesy Sauces to make our customer's lives easier and tastier. When there's not enough time in a day we want our products to be in your pantry to make a quick, comforting meal without the bad stuff. Tacos, nachos, mac and cheese- we got you!
Check out more about Core & Rind on their website and Instagram.