Gift Guide | 10 Gifts from BIPOC-Owned Brands To Give In 2021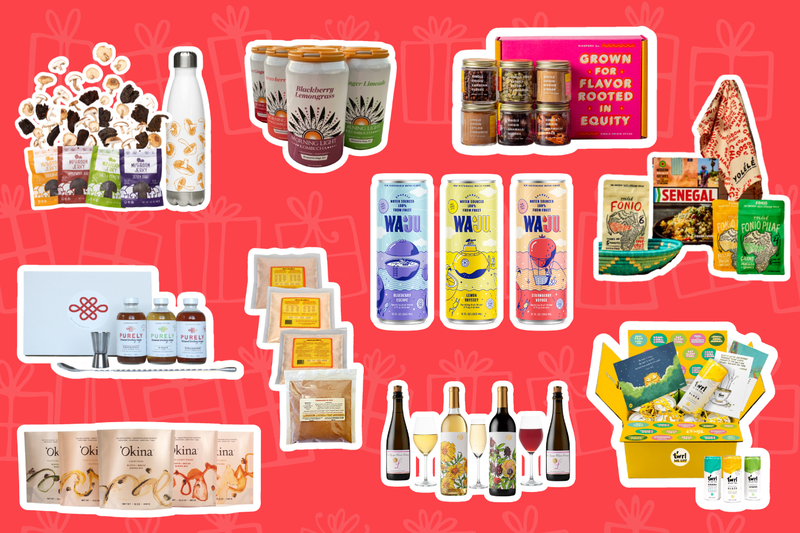 I have had three mantras this holiday season: shop small, shop local, and shop BIPOC. 
Giving them support and customership is key for funding and growing their business if that is what they want to do! It doesn't happen overnight and it doesn't happen without dedicated customers. For BIPOC brands the challenges and hurdles are greater.
Time to put your money where your mouth is and continue to support and promote BIPOC businesses!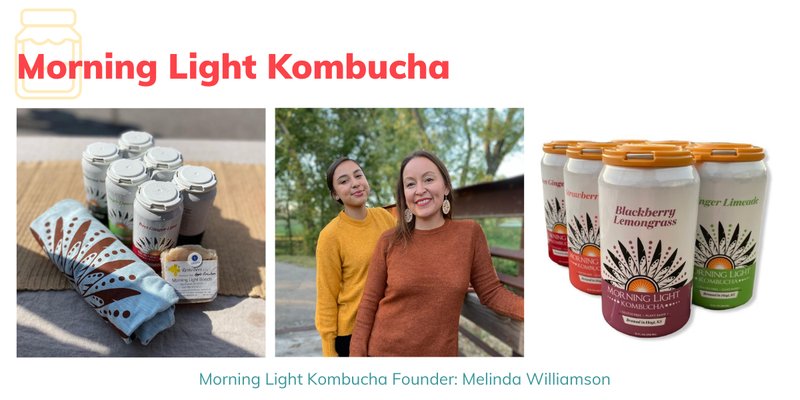 Morning Light Kombucha
Rainbow 12-Pack:  Melinda Williamson, founder of Morning Light Kombucha, started making kombucha and never stopped once she discovered that it was keeping her auto-immune flare ups at bay. From their about page, you can really tell that her family and friends have come together to help make her dream come true and that's something all entrepreneurs need! They are committed to sustainability, supporting farmers, and giving back to causes in their community. The 12-pack includes the flavors  Strawberry Basil, Blackberry Lemongrass, Ginger Limeade and Beet Ginger Lime PLUS their rotating harvest flavors of which I've seen things like cranberry and pear chai listed on their Instagram. Yum!
Who we're buying it for: Beverage royalty! We all know the type (and I am admittedly the type). They always have a million drinks on their desk, there is no room in the fridge for food because of all their drinks, and they never (and I mean never) take a car ride without at least one car drink.
Note: This is the only brand on the list that you will see that is not a Parsnip member (Melinda, we hope you join!) and that is for the important reason that there are not enough indigenous and native owned food and beverage brands in the US or in our community. As proprietors and nurturers of the land they are intune with the nourishment that it has to offer and we should be supporting and lifting their brands.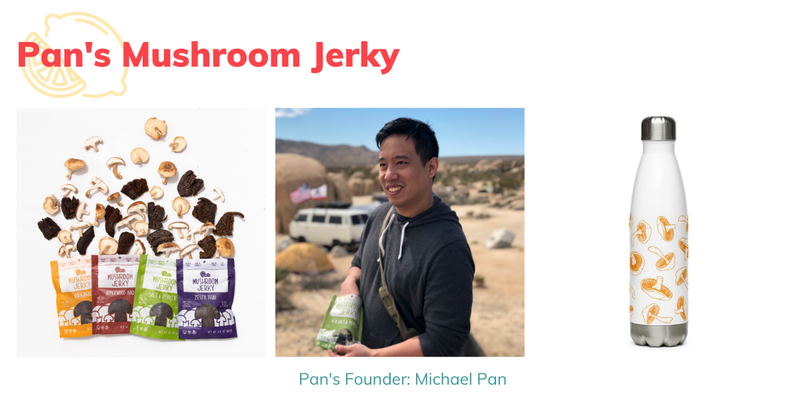 Pan's Mushroom Jerky
Mushroom Jerky Variety Pack + Water Bottle: You might have seen this Portland, Oregon based snack on Shark Tank recently where Shark, Mark Cuban and Pan's founder, Michael Pan, struck a deal. Michael came upon the recipe for Pan's when he was visiting family in Malaysia, many of whom are vegetarian Buddhists always looking for a good textured snack. The recipe for Pan's Jerky is made with mushrooms, so it has a unique umami flavor and a meaty texture perfect for plant-based snacking. Plus, the mushroom insulated water bottle is adorable .
Who we're buying it for: The plant-based forest forager. If you're from the Pacific Northwest or Bay Area you definitely know the type! My sister lives in Seattle and is obsessed with hunting mushrooms. She'd love this combo! If you haven't heard or noticed, mushrooms are also very "in" right now so this gift would be perfect for the trend-setter in your life too.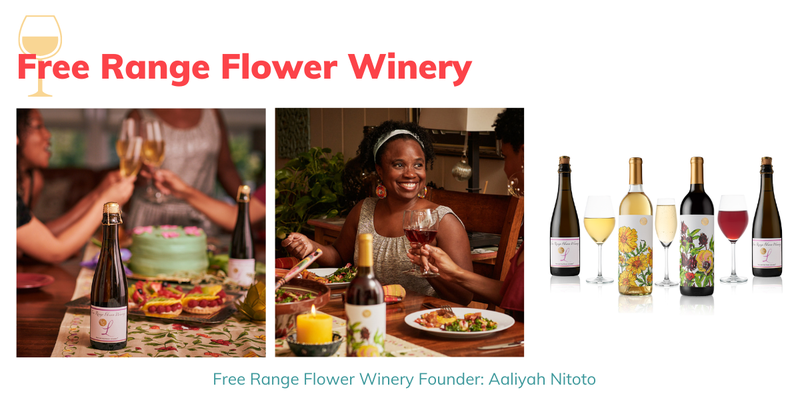 Free Range Flower Winery
Wine Gift Sets:  Free Range Flower winery makes wine from flowers, not grapes! Founder, Aaliyah Nitoto, combines her background in biology, nutrition and herbalism, with her knowledge of taste profiles, flowers, and plants to make these unique blends. They also donate a portion of profits to causes close to heart and home which you can read more about here. The sparkling lavender wine is calling to me as a great way to wind down after a long (very long) day.  If you live in California you can order here but if you live outside CA, check your states availability here! 
Who we're buying for: The wine enthusiast - you can feel pretty confident they have not tried anything like this - or your friend group for a wine night sharing all the fun flavors and varieties. 
Photo credits: Bottles: Ben Kist, Lifestyle & Aaliyah: Brendan Mainini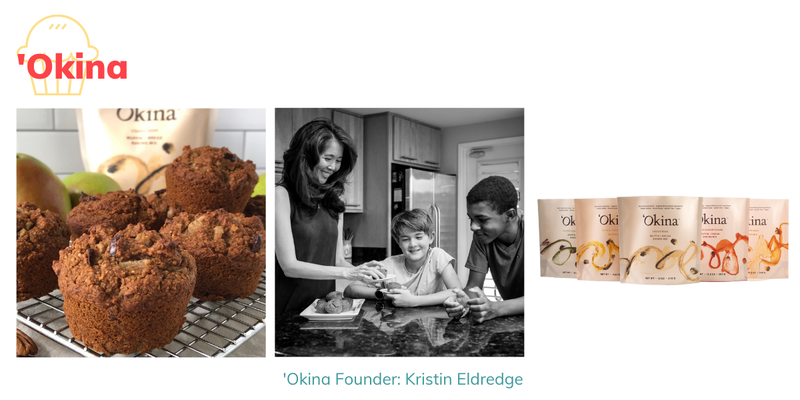 'Okina
Gluten-Free and Vegan Baking Mixes: Kristin has created a baking mix like what you might make at home, from scratch, if you had the time. But not all of us do, and as a mom Kristin knows that feeling all too well. 'Okina's baking mixes are made from freshly milled ingredients sourced from organic and regenerative farms and you can taste the difference! They have classics like banana nut and pumpkin spice muffins but also have fun flavors like Zucchini Double Chocolate and Carrot Currant Masala.
Who we're buying for: Making our own gift sets! These mixes + a cute muffin tin and spatula set from your local home boutique would make the perfect hostess gift!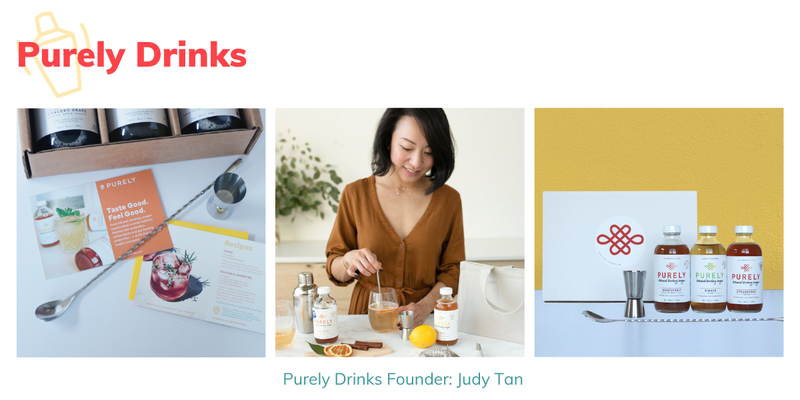 Purely Drinks: 
Purely Starter Kit Gift Set: If you have never had a drinking shrub, I highly recommend it. They are fantastic to keep in the fridge for adding to sparkling water, creating a delicious cocktail, or replacing an acid in a recipe for a fun twist. Purely, founded by Judy Tan, makes their elixirs out of apple cider vinegar and organic fruits, roots, and herbs, inspired by Judy's grandmother who used to make her drinking shrubs from rice vinegar, honey, and fruit. 
Who we're buying for: Flavors like Chair Spice Pear, Strawberry Shiso, and Pineapple Thai Chili are unique and perfect for the adventurous one on your list while the gift box has great introductory flavors.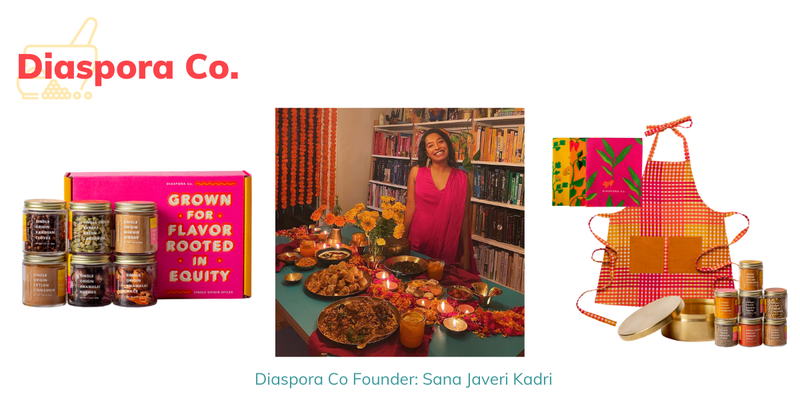 Diaspora Co:
Diaspora Co. Gift Sets:  Bright, bold, and beautiful not only describes these gift boxes but the flavors of Diaspora Co.'s spices as well. The intention behind Diaspora Co. is no different. Founder, Sana Javeri Kadri, started the company when she was 23 after growing up in Mumbai and seeing the true colors of the spice industry: unlivable wages, spices passing hands and storehouses countless times, processed and completely changed from their original beauty at harvest by the time they got to kitchens around the world. Diaspora is different, they pay their farmers livable wages and source single origin spices that they bring directly from the farm to you. You can read more about their story and supply chain and continue to be impressed by Sana's work and Diaspora's products. 
Who we're buying for: Anyone who spends time in the kitchen will enjoy the flavors of Diaspora Co's spices but I love gifting this to folks who truly appreciate and understand the difference in taste and the work that has gone into them.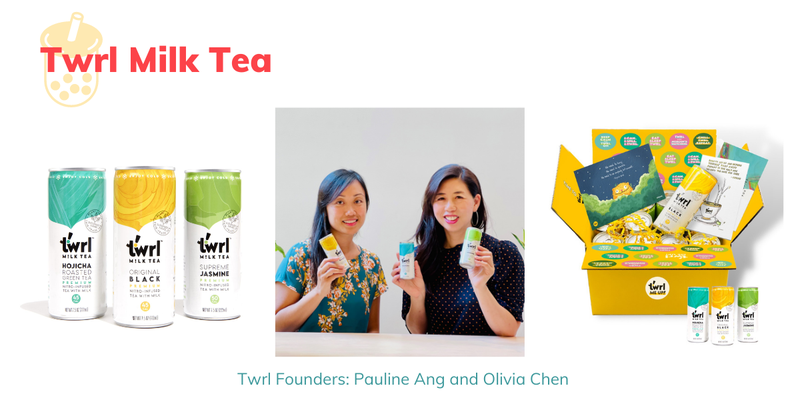 Twrl Milk Tea:
TWRL ME UP GIFT BOX:  After trying countless milk teas and finding inconsistencies in taste and quality, founder Pauline Ang wanted to make a portable, better-for-you version. Ang and co-founder Olivia Chen's inspiration for this gift box came from the need for a pick-me-up while working from home during the pandemic. Each beautifully designed gift box comes with a variety 12-pack of Twrl's plant-based milk teas (Original Black, Supreme Jasmine and Hojicha Roasted Green Milk Tea) and 5 uplifting postcards illustrated by female artists. The cherry on top? A portion of the proceeds go to charities that support mental health in the AAPI community. 
Who we're buying for: The one who is still working from home but obsessed with milk tea - help them get their fix, brighten their day, and support AAPI causes all in one beautifully wrapped gift!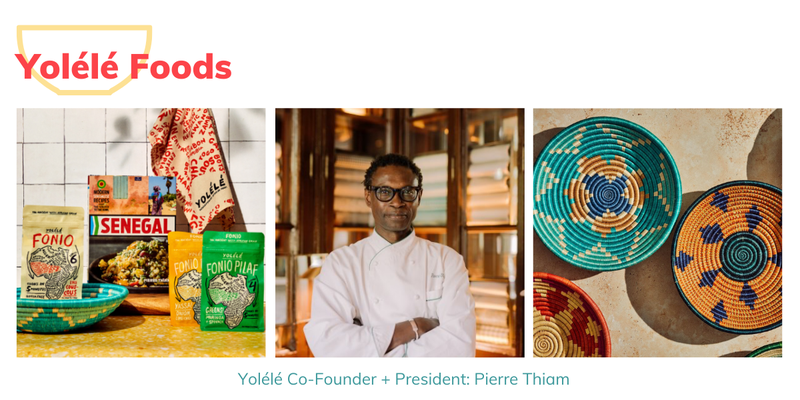 Yolélé
Taste of Senegal Gift Set: Yolélé Foods celebrates fonio - a gluten-free, ancient grain that cooks in just 5 minutes - and they're bringing it to the US. Their mission is to "[create] an export market for ingredients grown by rural West Africans and removing the obstacles that stand between smallholder farmers and prosperity." This gift box has the most beautiful tea towel and hand-woven bowl, fonio and fonio pilaf, and a cookbook from founder, Pierre Thiam, highlighting traditional and modern Sengelese recipes. It's colorful and it's tasty!
Who we're buying for: The world traveler or global eater who loves exploring and trying the unique flavors of the world.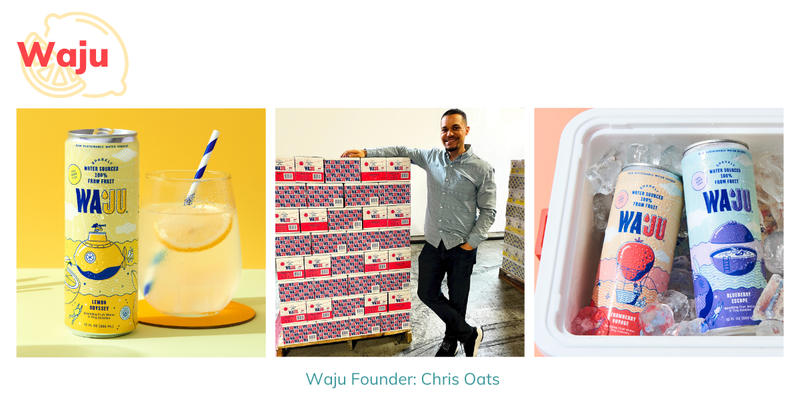 Waju
Upcycled Real Fruit Sparkling Water: I am in love with Waju's packaging! It is fun, it doesn't take itself too seriously, and it's a can that will make me smile when I grab it from the fridge! Even better than the packaging? Waju is made with upcycled fruit water - it is 90% fruit after all! You can learn more about their process here. And while you're at it check out their classic flavors of Lemon, Blueberry, and Strawberry that are all far from usual in flavor. 
Who we're buying it for: Look, we're all adults here, we can all agree that we would be thrilled to find these flavorful and unique sparkling waters in our stockings. End of story.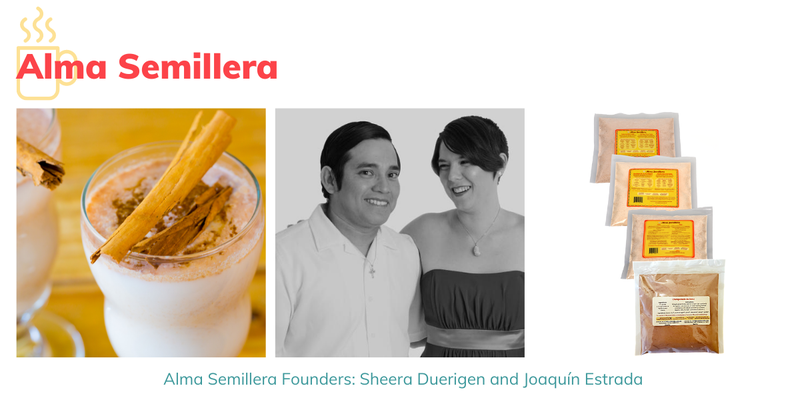 Alma Semellera 
Drink Mix Sampler: At Alma Semillera you will find traditionally-prepared and nutrient-dense Mesoamerican foods. Their mission is all about preserving and revialitzing ancestral Mesoamerican foodways. It is through this mission that they support causes surrounding decolonization and environmental and social responsibility. Read more about their mission and values here. This drink sampler has horchata, pinole, atole, and horchata hot chocolate all made with whole grains, unrefined coco sugar, Ceylon cinnamon, and whole vanilla. All absolutely perfect for cozying up by the fire with for the chilly winter nights.
Who we're buying for: The comfy cozy friend who doesn't leave the couch all winter long. They embrace the slowing down of the winter and the hygge of it all. And these cozy and nourishing drinks would pair perfectly. 
If you are looking for even more ideas we have you covered right here in last year's "25 BIPOC Founded Gifts For The 2020 Holiday Season."
---
Want more from Parsnip? Follow us!
This gift guide was written by Emily Hines, a freelance brand manager for CPG brands.