How Great Copywriting Can Drive Brand Loyalty During Covid-19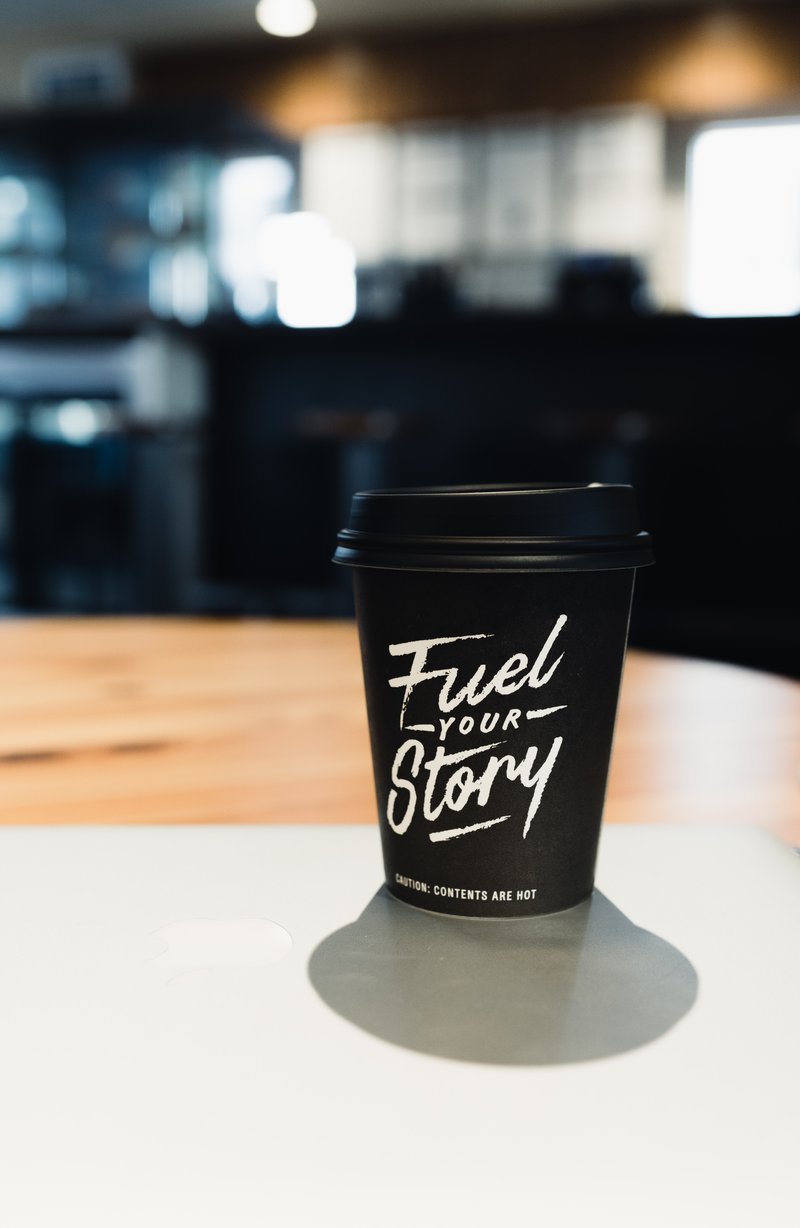 Our guest blog this week comes from Celsea Jenkins at GrassFed Copy. Celsea helps leaders and growing brands in the health + wellness space clarify their message to sell more without feeling like icky salesmen, or losing sight of their vision.

It's been over six months since everything began to shift rapidly due to COVID-19. Most of us have felt repercussions in our businesses and personal lives. As a result, brands small and large have tried out new ways of communicating with their audiences to drive brand loyalty in a time when message overwhelm is high.
Our inboxes are busier now than ever before and all marketers are looking for fresh ways to attract attention. The good news is that consumers seem to appreciate all of this communication from the brands they love. In fact, a recent research study conducted by the American Association of Advertising Agencies found that "43% of consumers viewed brand communications as reassuring during these troubled times. 56% of respondents said they like hearing about how brands are aiding their communities. Just 15% said they would rather not hear from marketers (1)."
But just because consumers want to hear from you, it isn't always easy to figure out what to say to them.
As a copywriter for health, wellness, and nutrition brands, many of my clients have asked me how they should message to their audiences during this sensitive time. I want to share a few best practices to help you write great copy that your audiences will look forward to reading as we all make it through these new times.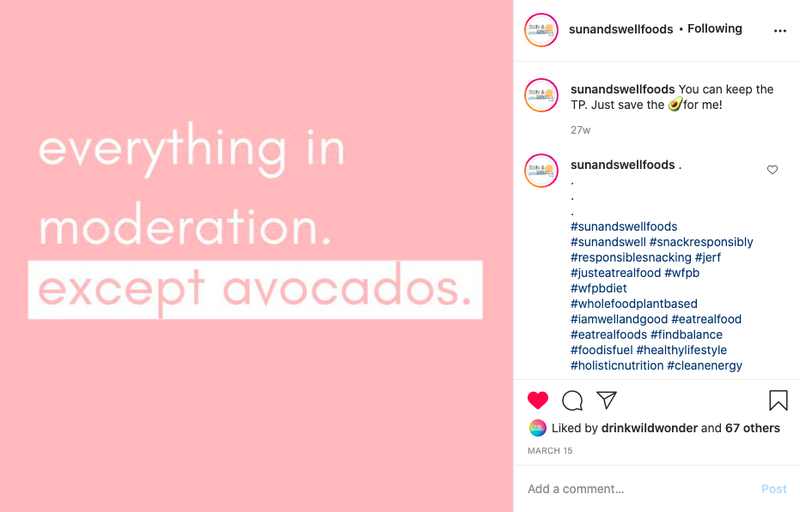 Confront what's happening, but be conscious of tone
In the early days of this pandemic, it was ok to downplay what was happening and not draw too much attention. After all, no one knew how long it would last! At this point, however, if marketers avoid the elephant in the room, their audience will probably disconnect.
It makes sense to tell your audience you're thinking of them and how your brand intends to continue to support those you serve. In terms of tone, your copy can still be conversational, but avoid using unnecessary or 'virus' related humor and language that may alienate or make your customers feel that you just want to capitalize on their misfortune.
Copy tip: The tone of your communications may feel more serious right now, and that's ok. Think about how you can be inspirational and positive, while still relating to what your audience is going through.
Don't be afraid to sell - but focus on easing pain
This may sound like the opposite of my first point, but it's an important distinction. Consumers are looking for anything that will make their lives easier during this time, and if you're reading this, it's likely that what you sell can and will ease a pain point in their lives. So don't be afraid to continue to promote, advertise, and talk about what you do, just make sure the words you use are sensitive and thoughtful.
Copy tip: Think deeper about how your product can fit into your ideal customer's life during this time and lead with that in your copy. For instance, Nike's #playinside campaign focuses on helping brand enthusiasts stay active (and safe) indoors.
Think outside the inbox
What was once viewed as an "old school" marketing channel is now back in vogue. With inboxes overflowing and everyone reeling from an overload of screen time, a trip to the mailbox is often a welcome reprieve (or is it just me?).
Smart marketers are using direct mail to engage and stay top of mind with their customers. The same rules apply when writing a marketing asset that will be mailed — focus on driving the benefits of your product while emphasizing safety. Just as you would in a digital ad, email, or web copy, keep the copy sparse and create a custom landing page that seamlessly continues the experience and the tone you used on the postcard.
Copy tip: A recent article from BrandUnited gives brilliant advice on planning your mail piece, "when setting up your mail piece, consider how it can actually help people. If you have a product or service that already will help prospects during the pandemic, highlight that–without capitalizing on COVID-19. If not, then find a way for the mail piece to educate, entertain, or inspire prospects into action (2)."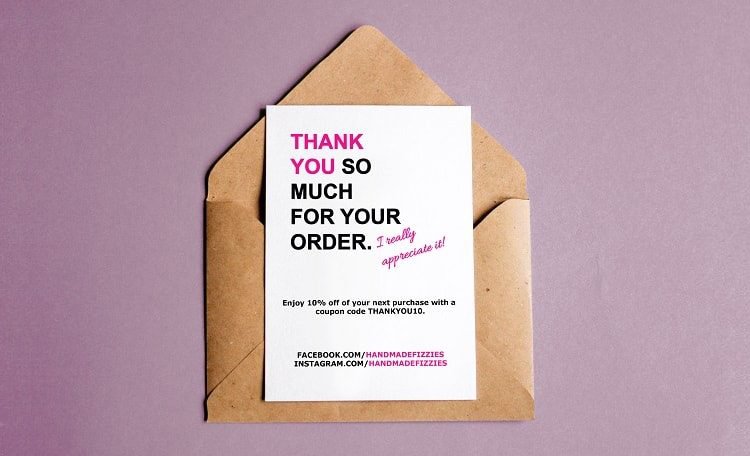 Surprise and delight
Now that more and more brands are showing up in even bigger ways online, it's important to create an incredible experience at every step. I've recently started using a meal kit service called Sun Basket and they often surprise me with a free product sample or full-size product in my box, along with an on-brand note with simple copy that makes me feel appreciated. I LOVE this and it definitely keeps me ordering more because I know that the brand values my business.
Copy tip: Don't forget to write a note that tells customers more about the product you're adding and thank them for being awesome. Without the note, the gift may go unnoticed or, in the case of samples, seem like trash.
A thoughtful reminder that you care about your customers (and a promo code) can go a long way in customer retention.
Modify or create new offers
It feels like things are changing every day so it's important that you or your copywriter is staying apprised of accurate information from reputable sources so you're sure to create messaging that is relevant right now. For instance, while Covid-19 is top of mind every day, we also have climate change and racial issues coming to the forefront that should also be addressed appropriately in your copy.
Copy tip: Modify your calls to action as well, don't overdo the scarcity angle when you tell customers what to do next. Also, if you have a nurture campaign for new subscribers, be sure those emails have are updated and tone appropriate (not talking about group gatherings or #weddingseason, etc).
Again, this is a tough time and there is no manual for business survival. We're all humans that want to help the world through our work, so continuous learning and sharing with one another is more important than ever. If there's something that you've learned in your marketing and copywriting efforts in the last six months that have helped build brand loyalty and retention, please share in the comments so we can all support and learn from one another, and most importantly, don't forget to take care of yourself as well!
https://www.brandunited.com


GrassFed Copy is your one-stop shop for web and email copy that speaks the language of your ideal client, sounds true to you, and helps you build a community of raving fans. Whether you need a full copy overhaul on your website, or some suggestions to make it shine and sell, I can help! Connect with me at Grassfedcopy.com or @celseajenkins on Instagram.