How to Grow your Lead List using Facebook Ads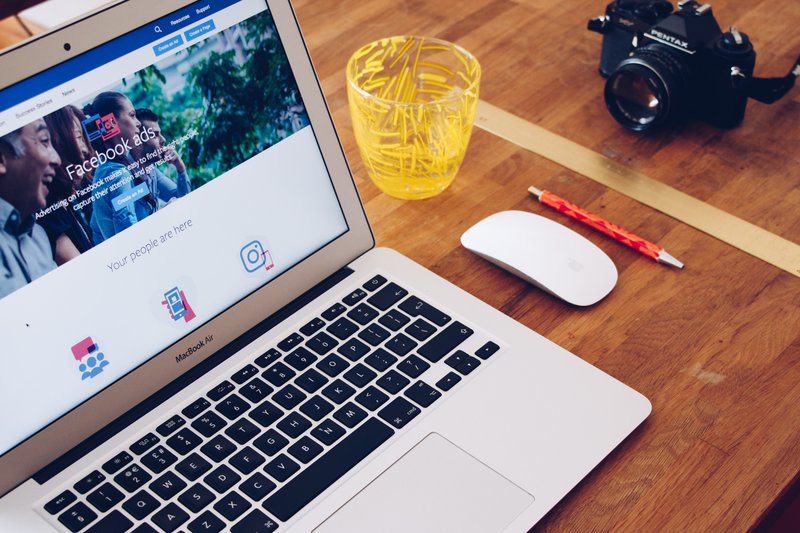 Whether you're a solo-preneur or a mass corporation, a business needs to make some sort of sale to earn money and keep the lights on. That's what businesses do - exchange goods/services for money. Before you can get those sales though, you need to find and engage people who are interested in your product or service, aka leads. The trouble is, getting leads is arguably the most difficult step in the sales funnel. At the top of the funnel, it's relatively easy to get the word out about your brand. Then at the bottom of the funnel, you have interested audiences and need to drive them to purchase (and repeat purchase) by nurturing the relationship. But how do you bridge that gap and convert strangers into interested prospective customers? Lead Generation. (Don't let the buzz phrase scare you, this post is here to show you how to grow your lead list, remember!)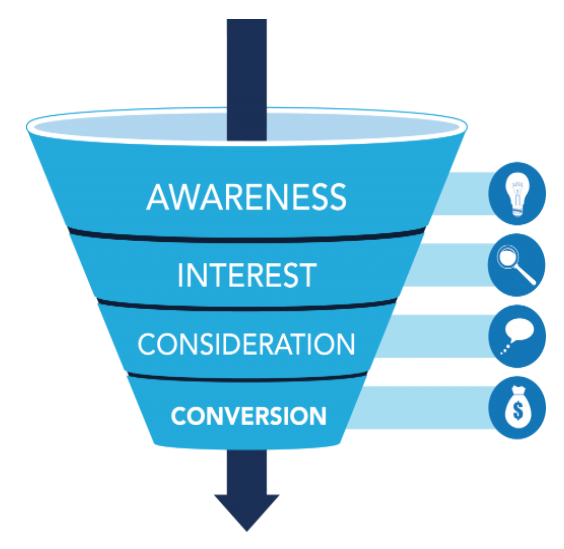 Credit: https://www.quicksprout.com/conversion-funnel/
That's not where the struggle ends, though. We're not just talking about brand awareness or a group of people who have seen your ads. To get a true, quality lead, who is interested in your product or service and has the potential to make a purchase, they need to give their permission for you to contact them. Email is still the most effective outbound marketing tool for driving sales. So now, the trick is convincing people to go to your website, fill out your forms, voluntarily give you their personal contact information, while giving you permission to flood their email boxes. That's a LOT to ask of someone. Luckily, Facebook has a genius tool that eliminates at least a few of those hurdles to help you grow your lead list using Facebook Ads.
While many people think of Facebook as a high-funnel tool, more capable of increasing brand awareness than going in for the sale, it houses an incredible tool for identifying and corralling leads. Instead of asking people to go to your website and manually type in all their information, the Lead Generation ad format inside Facebook and Instagram displays a form within the app itself and auto-populates the user's data. Sounds pretty magical, right? Still, there's a bit more strategy to be developed.
It's key to remember that your future leads are actual people IRL, not just numbers or mystical formless beings. While everyone is as unique as a snowflake, one thing we KNOW about people is that relationships are not just important, but necessary. This applies to business relationships as well. Remember the "exchange" we talked about before? This is where that process starts. Also, we know that people spend a lot of time on Facebook and Instagram. Yes, even in 2019. (More than a million new people join social media every day, according to Hootsuite.) Therefore, social media is an exceptional place to "meet" folks who could be interested in almost anything you have to offer. Plus, we're all aware of how much data Facebook has on all its users. While it's not comfy to think about for too long (…. Ok snap out of it!), as advertisers, we can utilize all that data to start a conversation with our ideal customer.
So, we've established that Facebook is a good place to find our audience. Now, how do we grow the lead list using Facebook ads by building the relationship and eventually getting their email addresses?
Let's work backward.
Step 1: Identify what you have to give.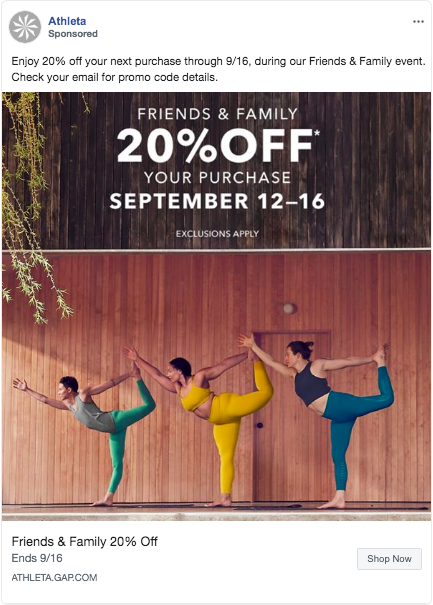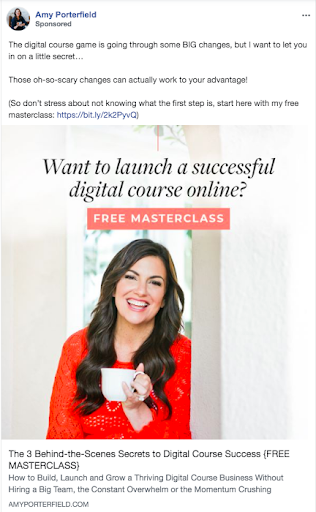 I'm not talking about your high-end, money-making products and services. I'm referring to something you would give away, right now, for "free." As the generous, integrity-fueled people we all strive to be, we want to give people some value in exchange for their precious contact information. Nobody wants more emails in their inbox - NOBODY. The way to address this pain point, is by making it worth it. For product-based businesses, this is often a coupon, discount code, or the promise of a freebie with purchase. For service providers, this could be an instructional video, template, or guide in PDF form. Don't be too stingy - a 5% discount probably isn't going to lure me in. This "gift" should provide a legitimate value, without putting you out of business. Remember, it's give AND take, not one or the other. In any relationship, this one included, we need to provide value to build trust.
Step 2: Get on the same level as your audience.
Thinking about the giveaway/freebie you identified, what problem does it solve? How will it make your audience's life easier or more exciting? What is the negative feeling they have now, and what positive feeling will they get from this product? The answers to these questions should inform your copy and creative. In the ad itself, we need to state the freebie, get their attention, and entice. A good way to do that is to flex your empathy muscles by truly understanding your customer's pain or frustration, and then show that your product or service can alleviate it. Short, direct copy is great for physical products, while services might need to provide more information. A safe bet for either is to talk about your "why". Is there a cause you support or belief that guides all your business decisions? Purpose appeals to people and builds a feeling of community, mutual respect, and support.
Step 3: Get clear on who will benefit from it when targeting your ads
Now that you know the problem you can solve with your freebie (sometimes called a lead magnet), think about WHO will benefit from it, and how they are currently trying to solve the need you're addressing. The basic demographic characteristics are age, gender, and location. Don't get caught in the "everyone would benefit from my product" trap. Narrow it down, then narrow it down again. Then, list their interests as they relate to your product or service. For example, if you run a yoga studio, you might identify your audience's interests as yoga, meditation, Lululemon, and Yoga Journal. I recommend you keep your audience size to a maximum of 5MM to ensure that your targeting isn't too broad. If your budget is very small or you're in the testing phase, consider keeping it even smaller, between 250,000-2MM. There are a couple ways you can narrow your audience size, but the easiest way is to limit the physical location that your ad will be served. Local businesses should generally keep the location radius no more than 25 miles from the store location. Ecommerce sites should keep in mind their shipping area and costs. Digital service providers should consider time zones and availability.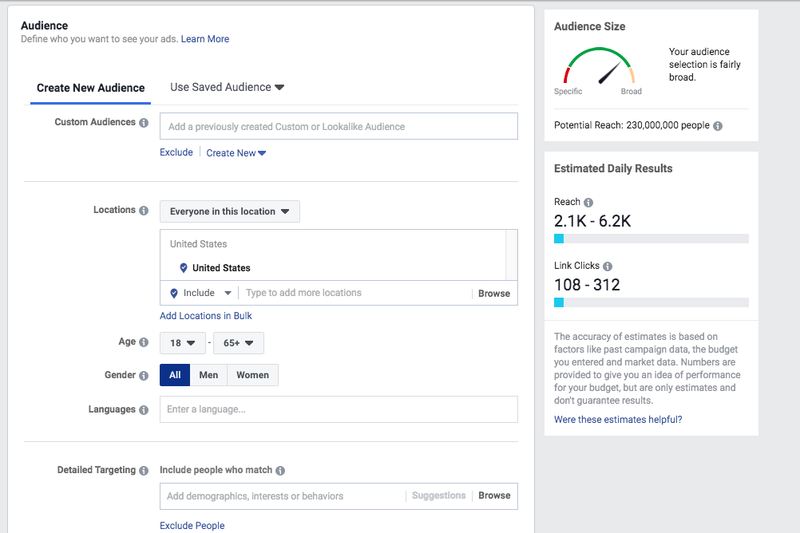 Step 4: 2-Step Mini funnel Magic
This last step(s) is the higher-level strategy. You may be fired up and want to start running Lead Generation campaigns ASAP to grow your list, but this would be a grave mistake. The magic of this strategy really lies in targeting the right audience at the right time. Returning to the idea of relationship-building, you know you can't just walk up to a stranger and ask them for money. Similarly, you can't ask a person to share their private contact information (email) if they've never heard of you before. Well, technically you CAN, but very few people will oblige, and you'll waste your time and money. A much better strategy is to build trust by introducing yourself first to start a conversation and gauge interest.
Step 4a: Run an Engagement campaign targeting the audience you previously identified. Facebook ~magic~ will take note of every person who clicks anywhere on your ad, expands the text, clicks any link, comments, shares, or watches at least 3 seconds of the video (if you use video). When someone interacts with your ad in any of these ways, they are showing interest, similar to a smile or eye-contact in the real world. Plus, it is more likely that they will recall your brand/ad after having interacted with it. This is what we in the biz call a "warm audience." These audience members are not strangers anymore, they're acquaintances! Now, asking them for their email address will be less jarring for the audience and will earn better results.
Step 4b: Run a subsequent campaign using the Lead Generation objective. The beauty of this ad type is that you eliminate the tall hurdle of driving people to a signup form on your website. The data shows that people are less likely to complete the form if they have to leave their current experience. In this case, that "experience" is Facebook. Instead, when a user is scrolling Facebook or Instagram and taps on your ad, the platform will display a contact form right within the app. In one fell swoop, it will automatically fill in any relevant information that it already has from that user, which is especially handy on mobile. For example, if you ask users for their name, email address, and birthday in your form, those fields will autofill with their information, so all they have to do is click "Submit". No typing required! It's virtually seamless and pain-free, the keys to any healthy relationship.
Step 5: Say hello to your new besties
Once you launch your Lead Generation campaign, you'll be able to see the results in Ads Manager. There are two ways to import your leads into your CRM system (Mailchimp, for example) so you can send them the goods they opted into receive, and continue to contact them.
MANUAL DOWNLOAD + UPLOAD
The Leads will appear in a spreadsheet that you can download from Ads Manager, which you can then upload into your CRM.
Once your ad is live, it will show up in the main page of Ads Manager. There will be a column called Results. This will show how many Leads you've gotten from your ad.
In that column, "Leads (Form)" will be hyperlinked. Click!
A Download Leads window will pop up, and you can choose to download All Leads, or Leads from a specific date range.
It will download a .csv spreadsheet that you can upload into your CRM, or you can add each person manually.

AUTOMATIC CRM UPLOAD
Alternatively, you can link your CRM directly to your business Facebook Page and have the leads automatically upload.
Go to your Facebook Page (not Ads Manager, your actual business Page), and click Publishing Tools at the top of the page.
On the left side of the page, go down and click on Leads Setup.
In the Search Bar, type the name of the CRM you use (Example: MailChimp). Click Connect, and begin the integration.
If the Connect button doesn't appear, your CRM may not be available to connect with Facebook. In that case, you'll have to use the Manual method.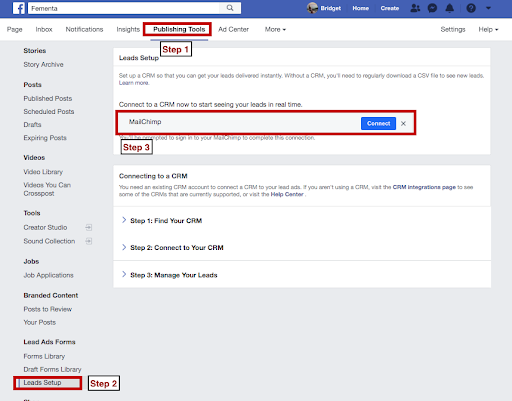 In case it hasn't sunk in yet, I'll say it one last time: you need to build trust with your audience before they will give you their contact information, much less give you their money. This is in building your lead list through Facebook.This can show itself in multiple ways, from providing value, to understanding their interests, to making contact with them a few times. Once they've gifted you their email address, you deepen the relationship by continuing to nurture it until they declare their love by making a purchase. (Need more inspiration on this: Parsnip has a post on generating revenue from emails here.)
Fementa is a by-women, for-women community focused on helping entrepreneurs and small business owners scale their business to its full potential using Facebook and Instagram advertising. Whether you're new to the ads game and want to learn, or don't have the time to manage it yourself, contact me at fementa.com or on IG at @fementa_media.