How to Make Your Holiday Event Sparkle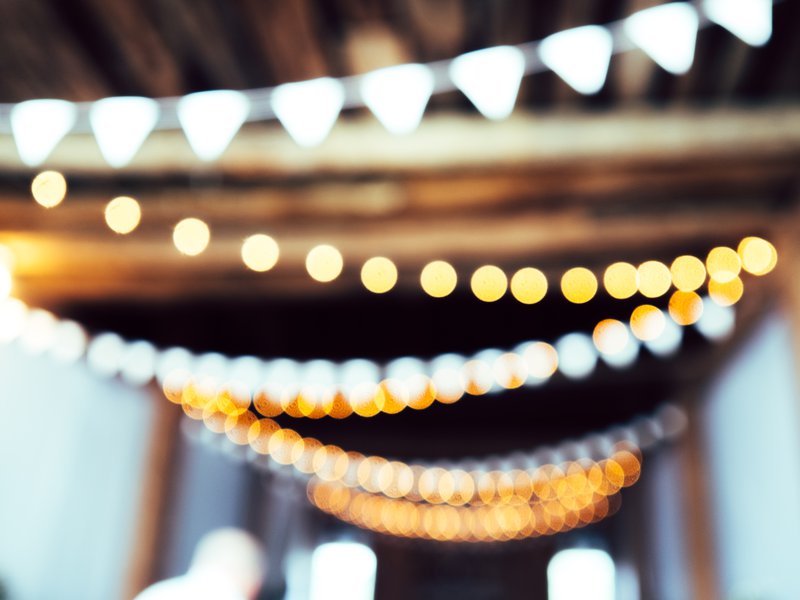 It's the time of year when you start to dabble with the idea of holding a holiday event for your customers and/or community. We know the feeling: there's nothing more exciting than figuring out your holiday 'theme', sending that branded electronic invitation (or snail mail if you're up for it!), and bringing your community together all under your brand's magic. While it can be tough to pull off, especially with everything else going on with your business this time of year, we strongly encourage you to give it a go (or at the very least, set aside a little budget for it next year – seriously, start planning now for that!). You want to use this opportunity to create a memorable event that builds credibility with the attendees. We hope that by considering this handful of suggestions, you'll be able to make your attendees' holiday event experience sparkle!
Start With A Theme
We know it may feel like too much work up front, but the effort will pay off in the long run if you start with the theme. Even if it's as simple as "holiday appreciation gathering", you'll at least have a single thread to tie all of your party decision-making back to. If you don't have a theme, you could be spending money and time unnecessarily while you try to figure out how to prioritize those sparkly table coverings or flower-laden hair pieces. Consider a theme that ties back to a new product or flavor launch, your values as a brand, or a charity or cause that the founders care about. Ultimately, if your theme is consistent across all touchpoints with your customer from invitation to the IRL experience, you'll have succeeded in solidifying the event in their minds to make it memorable!
Do Just Two Or Three Things Really Well
We know where you are with your business, and we know that means you've got limited time and limited resources. So when it comes to making your customer's holiday event experience sparkle, you need to just pick two or three things and do them really really well for your soiree.
Consider you've got the following possible focus areas:
Invitation (including reminders and follow-up)
IRL:

Greeting and entry experience
Hands-on activation(s)
Food/beverage offerings
Gift bags
Event add-ons like music, speaking/story-telling, getting-to-know-you activities
Pick 2-3 of these areas and make them the focus of your event. Like, seriously knock them out of the park. Make the greeting more than just a bunch of name tags and sharpies. Pull in a live string trio rather than connect your iPhone to a speaker. Create something custom for the gift bags. Whatever your two or three focus areas are, really put your time and the majority of your budget into them.
At Kite Hill's Holiday Party, they focused on a stellar custom menu: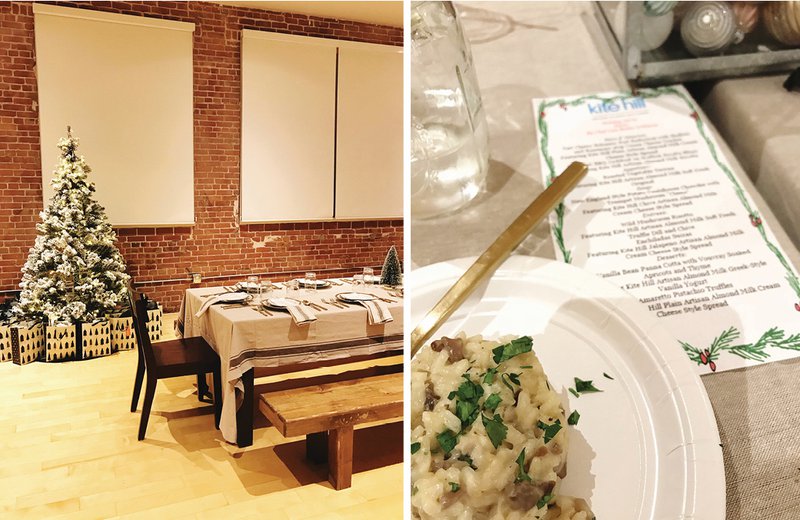 Find Partners
Did you think we'd be able to write a blog post without mentioning partners? Of course not! Especially when it comes to the holiday season. Once you've got your theme and the two or three focus areas, consider partners! There is a TON of room to be creative here! Consider:
Location partners! For example, if you hosted your party in a community space, yoga studio, gift shop, wine bar, lunch spot that typically closes for dinner, cupcakery, or even woodworking shop, you're good to go on space and have a built-in marketing partner. Plus, you could have some fun with the theme and IRL activities!
Gift bag partners! If you're hosting an event for your loyal customers, or your local influencer team, or even your brand ambassadors, chances are there are other brands that would love to team up for placement in your gift bag. Your theme is a good place to start to think about what should go in that gift bag – or Parsnip can help with that!
Activation partners! Consider bringing in an outside expert to host a mini-activation at the event. This could be a team of beauty experts doing holiday facials, or a wine maker creating custom blends, or a calligrapher teaching basics to enable your attendees to create a custom holiday card. The ideas are endless here: so go back to your network, consider your theme, and invite a few activation partners to make your attendees event experience sparkle!
Partners Health-Ade Kombucha and Don Julio created customer cocktails at Kite Hill's Holiday Party: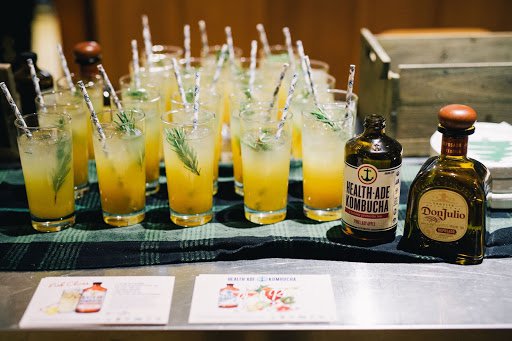 If you're overwhelmed by any of this, don't hesitate to send us a note. And most importantly, when you're ready for partners, we've got you covered!