How To Create A Successful Gift Set With A Partner: An Interview With Cristina Jiménez Krislav from JOI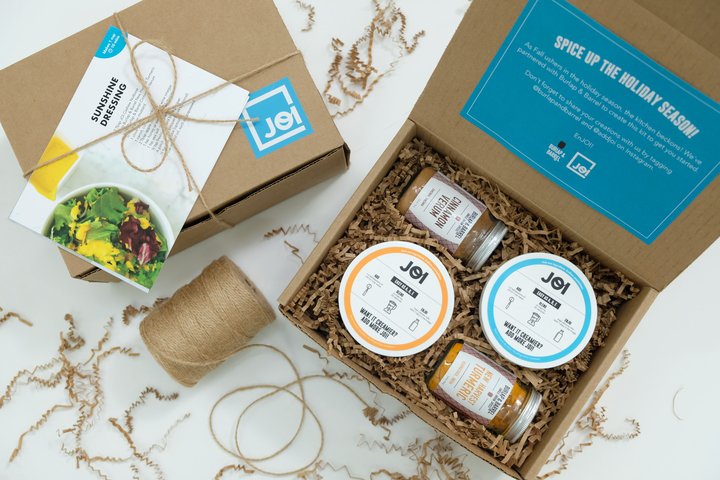 Our guest blog post this week comes from Cristina Jiménez Krislav, Director of Partnerships at JOI.
1
You are best known for your nut milk bases. What values and certifications, labels, or other attributes does your brand have that you've built your business around and are most proud of?
At our core is the idea of "Just One Ingredient" - a clean, delicious & nutritious base for making nutmilk - zero gums, fillers or additives. Drink up creamy almond milk or cashew milk rich in protein, fiber and healthy fats instead of boxed nut-flavored water. Not only is JOI is better for you... it's also better for the planet. One tub of JOI yields up to 7 quarts of nutmilk, reducing packaging waste and improving your carbon footprint!
2
How important are those things when you choose brands to partner with?
Very important. We believe that potential partnership synergies are even more dramatic when our company partners with similarly-minded brands. With that in mind, we consider partners that also have an ethos towards simple ingredients and are conscientious about sustainability issues and the environment.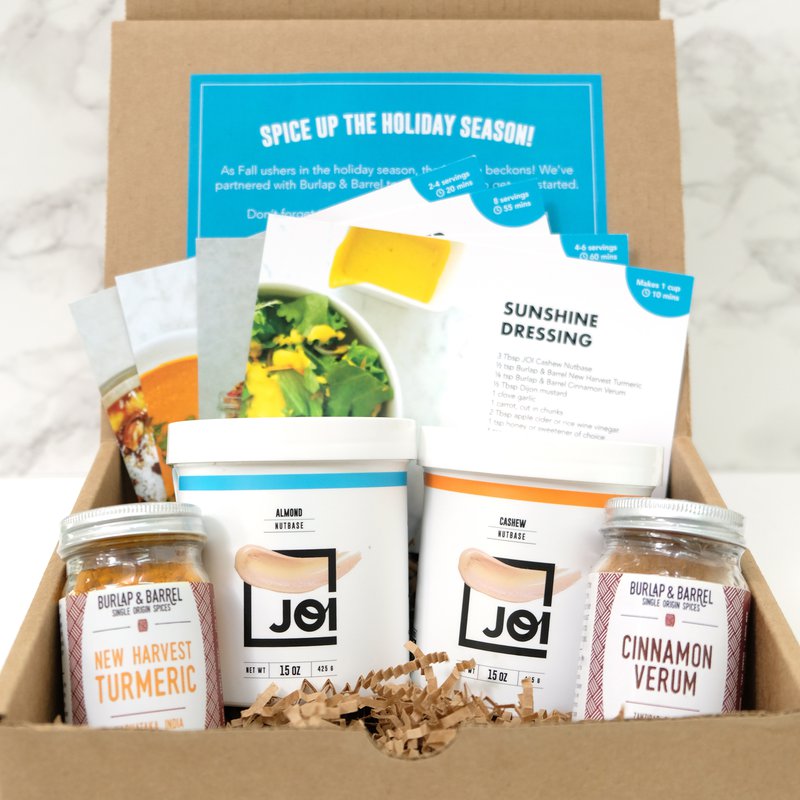 3
How did your Cooking Kit with Burlap & Barrel come to be?
We were eager to offer our customers a different and exciting way to experience JOI, and we had been interested in doing something with Burlap & Barrel since the moment that Parsnip introduced us. This seemed like a creative way to satisfy our consumers with a seasonal offering: a fall cooking kit!
4
How long did this take to come to fruition? When did the idea first come to mind compared to when it actually launched?
We conceived of the idea in about mid-September, and spoke with the Burlap & Barrel team shortly thereafter. They were incredibly supportive and enthusiastic. As soon as we worked out the recipes, packaging and collateral we were able to begin promoting and selling in November. [A special thanks shout out goes out to Joy Wilson (a/k/a "Joy the Baker") who allowed us to adapt one of her recipes for inclusion in the cooking kit.]
5
How did the holidays come into play with your launch of the product? What things were you thinking about with the timeline of partnerships or new product launches?
We wanted to launch before Thanksgiving, since the recipes we had chosen had an autumnal feel to them….and of course everyone loves to get in the kitchen for the start of the holiday season. After Thanksgiving we shifted our focus toward shoppers looking for the perfect gift for their loved ones! We sold out within a few weeks.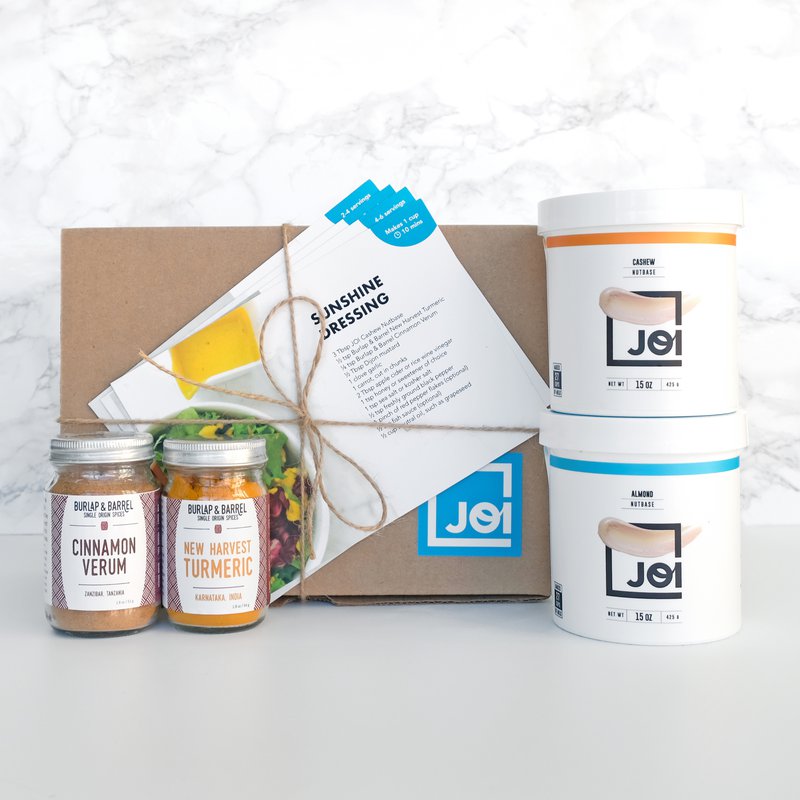 6
What were your top learnings from working on this co-branded kit?
Seek out partners whose products are complementary to yours (though what is "complementary" can mean so many different things), and who are similarly mission-driven. The consumers appreciate and respond to that.
7
Anything in the pipeline you are looking for a partner on that our members might be able to help with?
Definitely! We are so appreciative of the Parsnip community, and we are always interested in finding creative ways to partner with brands. Whether JOI can power your product (as an ingredient), complement it (as a milk), or just help you (and us!) make a "splash" in an innovative way, we are open to ideas. I recently saw that LaCroix and AllBirds had a neat and innovative collaboration - AllBirds sold "LaCroix" colored shoelaces! That's what we're talking about. We are game!
8
What wellness, food, or CPG trend are you most into right now? And what can you just not seem to get into?
MATCHA! I traveled to Japan last summer and my eyes were opened to the many ways it can be consumed, besides tea and lattes. I just can't stop myself from creating new recipes with JOI & matcha...this week it was matcha oatmeal topped with coconut flakes and pistachios. Bundling all those foods together makes me feel healthy and energized, just thinking about it.
I could use a break from the parade of new diets. The good news is that consumers seem to be more and better educated about health and wellness generally - and about how going plant-based can help our bodies and our environment.
9
Share with us your:
Fave thing to make with Joi: Besides milk & smoothies? Salad dressings!
Fave beauty brand: Beauty Counter.
Fave kitchen gadget: A blender, of course!
Fave wellness activity: Yoga.
Cristina Jiménez Krislav is the Director of Partnerships and in-house recipe tester/developer for JOI. You can learn more about JOI on their website and follow them on Instagram @addjoi.