How to Execute a Partnership That's More Than a Giveaway: Part 2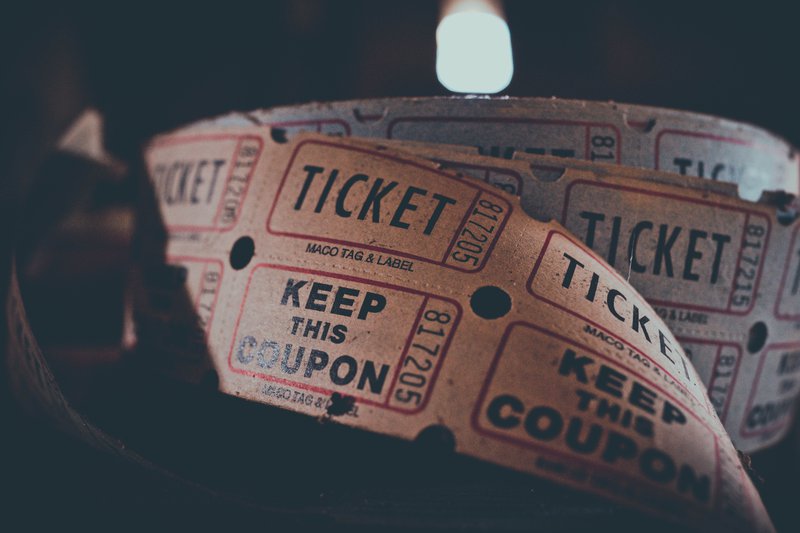 In the second of this two-part blog series, you'll continue to learn how to execute a partnership that's more than just a giveaway. We covered 10 different types of partnership marketing in a previous blog series; in this one, we'll provide you with a few actionable tactics so you can get started!
We covered the first three 'how-tos' in our last post, and will cover the last four in this post.
Co-branding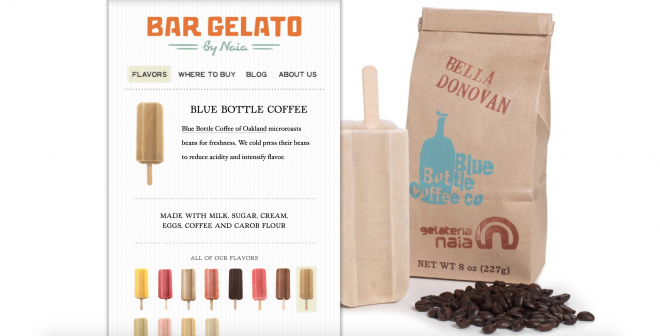 Two or more companies can partner to create a new product together — or alter an existing product — in order to bring new value to the customer.
A great (local) example of co-branding is Bar Gelato by Naia's Blue Bottle Coffee flavor. Bar Gelato's is an "authentic, hand-made, premium gelato made by Naia, crafted in a bar form so you can enjoy our gelato wherever you go, whenever you go." Both popular California-based companies, Blue Bottle and Naia teamed up to create a delicious, co-branded dessert-- delicious enough to make it to the finals at the 2014 Sofi Awards.
Access to space
While there are a lot of exciting ways to partner with another company, one that's not often top of mind in the beginning stages of a partnership is giving one another access to your space. Whether you allow your partner to host an event at your office or utilize your conference rooms, giving/ receiving access to space is almost always a win-win.
Two great examples of companies that encourage partners to utilize their spaces are Sofar Sounds and Don't Tell Comedy.
According to the Sofar Sounds website, "a Sofar gig is an intimate show held in an unique venue, like someone's living room or an antique shop. It typically features three artists, playing four songs each. Every lineup is specially curated to give our audiences a diverse show." In San Francisco, Sofar partners with a variety of companies, from Frog Design to Mission Bicycles. Their main goal: to cross promote and utilize the company's space for their gigs.
Much like Sofar Sounds, Don't Tell Comedy prioritizes access to space when preparing for a partnership. According to their website, "Don't Tell Comedy brings secretive, intimate comedy shows to unique settings in your neighborhood." In the San Francisco Bay Area, Don't Tell partners with an array of companies, from Art Attack SF to Alternative Apparel in order to create special comedy shows.
Sponsor an event hosted by a partner
While you may not want or have the bandwidth to host an event yourself, sponsoring an event one of your partners is hosting can be incredibly beneficial to your brand. Sponsorship is one of the oldest forms of marketing that helps organizations build awareness and rapport with new and existing customers. Events and venues look to sponsors to provide products and/or sponsorship fees; and all parties benefit from added legitimacy and increased recognition.
A great example of this is 319 Coffee, Sir Kensington's, and Health Ade Kombucha's sponsorship of Make A Mark San Francisco, a 12-hour design and development marathon benefitting local humanitarian causes. Not only do these companies gain publicity by having their website on the event page, but they're also included in promotional materials for the event and will gain rapport within their local communities for supporting a philanthropic event.
Invite one another to exclusive events/ give one another x amount of free tickets
Though it may sound simple, inviting your partner(s) to exclusive events and/ or offering one another free tickets is another wonderful benefit you can add to your partnership toolkit. Whether it's your annual gala or a huge industry event, encouraging your partner(s) to attend your events not only builds your personal relationship, it shows your support for one another's initiatives. Partners also get the opportunity to interact with your audience.
A great example of a company that does this quite often with their partners is Equinox. Equinox often invites its partners in for special workout classes, socials and vernal holiday parties. Though simple, it's a nice touch. I mean really, who doesn't love attending free, fun events?