How to Manage When You've Only Managed Yourself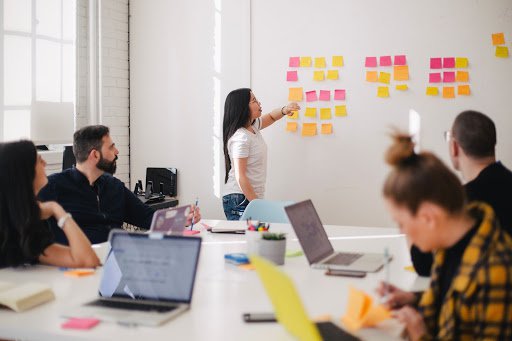 As an entrepreneur you're probably more than used to putting in long hours, late nights, and early mornings. You've been the one and only champion of your success and business, but at some point you may realize that if you want to keep growing or even meet the amount of business you have, you'll need a team.
Hiring your first employees and transitioning from an entrepreneur to managing a team can be an emotion-filled experience. If this is your first time managing a team you may be feeling uncomfortable, excited, worried, scared, overwhelmed, underconfident, and overall unprepared for the responsibilities related to leading others. Instead of managing your work, your work is now going to have to be managing other people.
Despite your concerns the truth is that you already know everything you need to know about managing a team. Think about the progress you've made in your business and the times that you struggled. You have been leading yourself, if you've realized it or not, and each of your past and current reasons for success and hardships can be applied in how you lead others toward success.
Take a moment to reflect back on moments in your business when you were motivated and achieved success.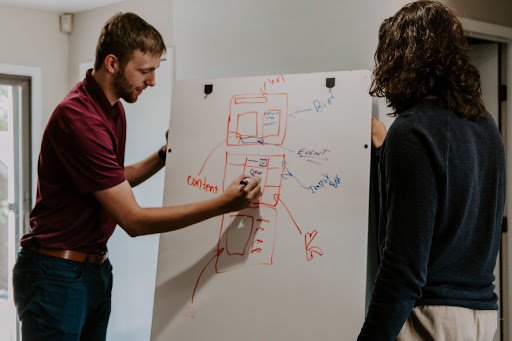 You more than likely would find that you had a sense of clarity; you were clear on the impact or the meaning of the work, and broke down your work into manageable todos (created a plan within a plan). You were confident in yourself and your actual skills or sought out how to learn or improve certain skills, and prioritized your goals (and your health) while also persevering when you wanted to give up or in the face of distractions.
Through the work at LFY Consulting we have coined these factors as The Three C's of Self-Leadership© - Clarity, Confidence, and Control. Successful entrepreneurs have been applying the Three C's of Self-Leadership throughout their careers, and now as a manager and leader your role is to cultivate these traits in their employees.
The following tips will help you understand and implement The Three C's of Self-Leadership for your employees and team. Read on for more on how to manage when you've only managed yourself.
Clarity is having a clear vision of WHY something matters, WHAT you want to achieve, HOW you are going to achieve it, and WHEN you want to achieve it. Clarity will create and sustain greater levels of motivation, action, and engagement amongst your team. You can create a sense of clarity for your team and individual employees by following these steps:
Communicate the overall mission and values of your work, and focus on understanding the core reasons your employees want to be part of your business. Place reminders around the office and hold conversations around the meaning of the work for your employees and yourself on a regular basis.
Define the scope of roles and projects, and assisting in breaking down work into manageable tasks and timelines. Check understanding of the what, how, and when of employee's tasks through regular check-ins and meetings for specific projects.
Confidence involves the belief in your own worth, and the belief in your skills and abilities. Instilling confidence in each of your employees is important for them to be more open, take risks, collaborate, and feel good about their work and the organization. You can create greater levels of confidence for your team by following these steps:
Recognize progress and personal achievements. Take the time to create a process that identifies achievement on a regular basis.
Ask for and provide your employees the resources they need to complete their work with ease. This also includes solving consistent issues with clients or other work.
Offer opportunities for personal and professional growth that are oriented at the needs of individual employees.
Control involves the ability to be aware and manage your emotions, and the ability to set boundaries and manage your life – work, social, intimate, and personal. Greater control throughout the team and for individuals will assist with managing conflict, team dynamics, the culture of the work space, and the prioritization and speed of work. You can instill more control as a leader by following these steps:
Conduct regular check-ins with your employees on emotional health, work life balance, and any issues they may be facing.
Set and enforce rules and a code of conduct that can mediate conflict immediately and productively.
Keep your focus out of the trenches and work, and instead be aware of your team. Constantly evaluate team dynamics and communicate regularly with your employees about how they are doing. Ask them deeper level questions and actively listen and respond to issues that arise.
Quickly react and take the necessary disciplinary action for employees that are negatively impacting your business and other members of the team.
Provide and support time-off and mental health days without consequence.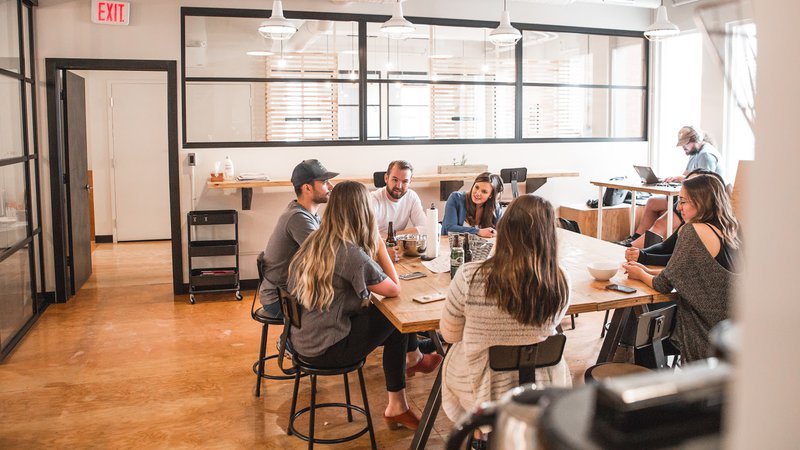 Just like in creating and growing your business, your role as a leader will be a constant learning process. You will need to try new ideas, and with that comes mistakes. Success requires failure, and it is almost guaranteed that you will experience some setbacks and disappointments when building and managing a team.
Take your time to enjoy the journey and focus on developing clarity, confidence, and control so that despite setbacks you will continue to strive forward toward greater success and growth. And if at any point you start to feel overwhelmed, remember that the first step in leadership is leading yourself and you've proven that you're an expert in that.