How to Execute a Partnership That's More Than Just a Giveaway: Part 1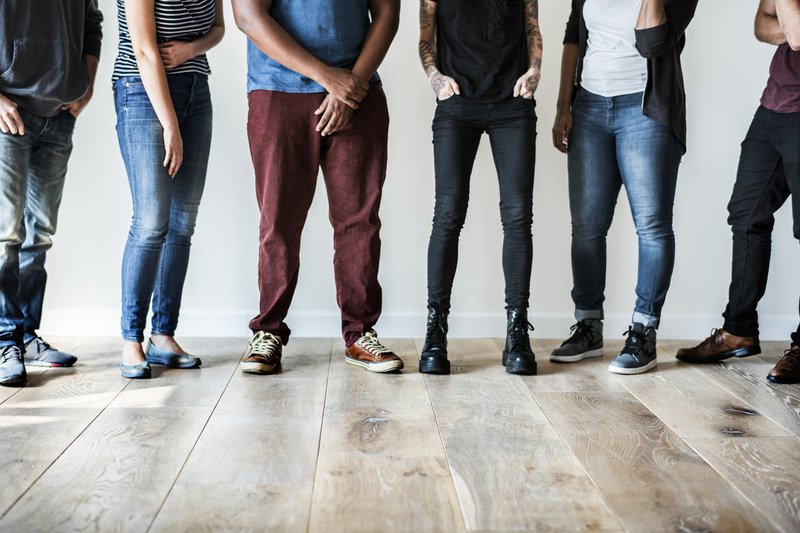 In this two-part blog series you'll learn how to execute a partnership that's more than just a giveaway. We covered 10 different types of partnership marketing in a previous blog series; in this one, we'll provide you with a few actionable tactics so you can get started!
We'll cover the first three 'how-tos' in this post, and the last four in part two.
Cross promotion
According to dictionary.com, cross promotion is 'the cooperative marketing by two or more companies of one another's products.' There are a number of ways your company and another can cross promote one another:
You can mention one another on each other's website
You can promote one another via email (internally and/or externally)
You can promote one another via social media
You can promote one another via elevated content such as a press release, blog post, news article or an internal/ external newsletter
You can co-sponsor a good cause together
Here are a few examples:
Outdoor Yoga SF includes the KIND Snacks logo on the homepage of their website!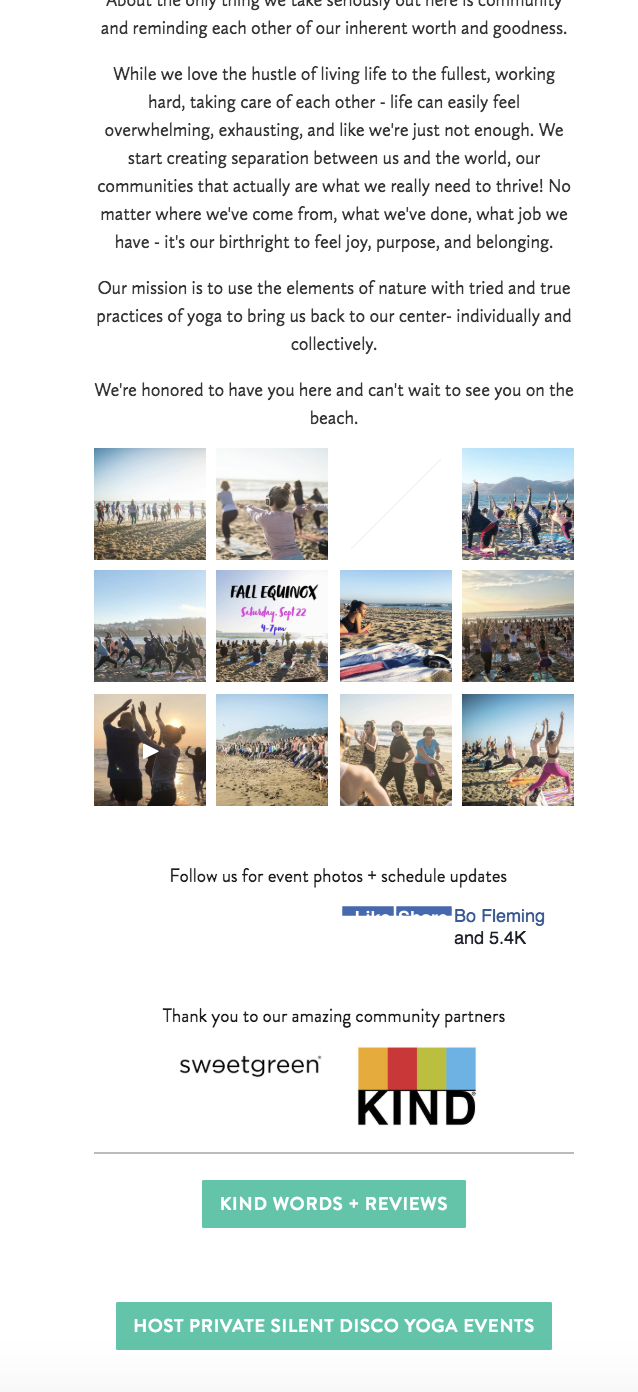 Flywheel Sports promotes MALIN+GOETZ via social media!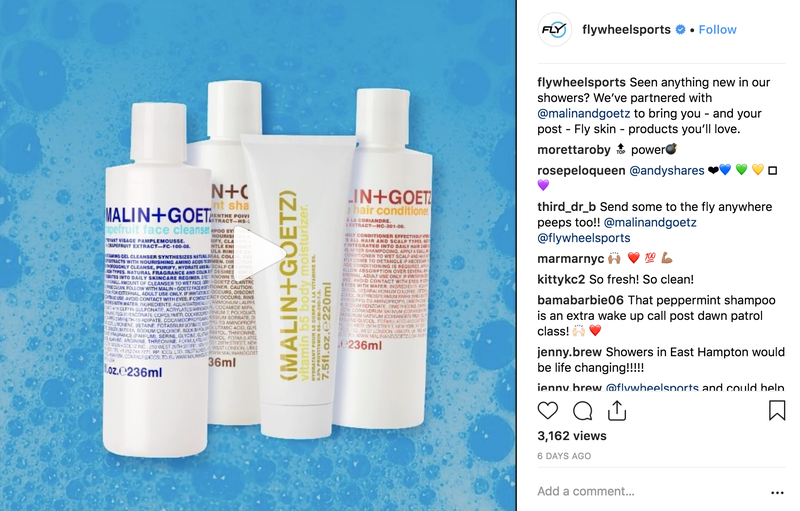 TechCrunch promoted TomTom via email during Disrupt San Francisco 2018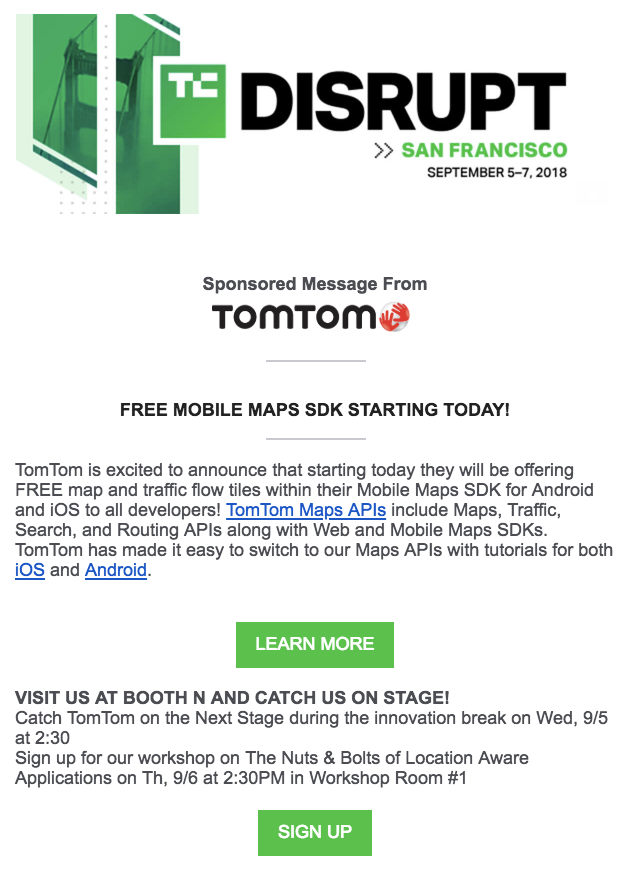 Co-host an event
Co-hosting an event is not only fun, it's a great way to get both company's audiences together in one room. It's a pathway to expose your brand to another brand's audience and gain rapport with your existing customers.
A great example of a co-hosted event was the sweetgreen x Tartine Manufactory partnership in San Francisco in 2017. sweetgreen teamed up with Chef Elizabeth Prueitt of Tartine on a purple bowl inspired by her new cookbook, Tartine All Day.
The sweetgreen x Tartine bowl featured purple carrots, beets and goat cheese tossed with a homemade apple cider vinaigrette. To celebrate the launch of this partnership, sweetgreen and Tartine co-hosted an event at the Manufactory itself. More than 300 people attended, some sweetgreen fans, some Tartine fans, and some-- a mix of both. It was a great promotional moment for both brands.
Discounts or special offer
Who doesn't love a discount? This is a great way to attract new and existing customers to both of your brands. You can do this in any way you'd like -- a percentage or dollar discount.
Here is a great example:
Outdoor Voices promotes Bare Bowls via social media (Instagram) -- and includes an in-store discount ($20 off -- how amazing is that?!).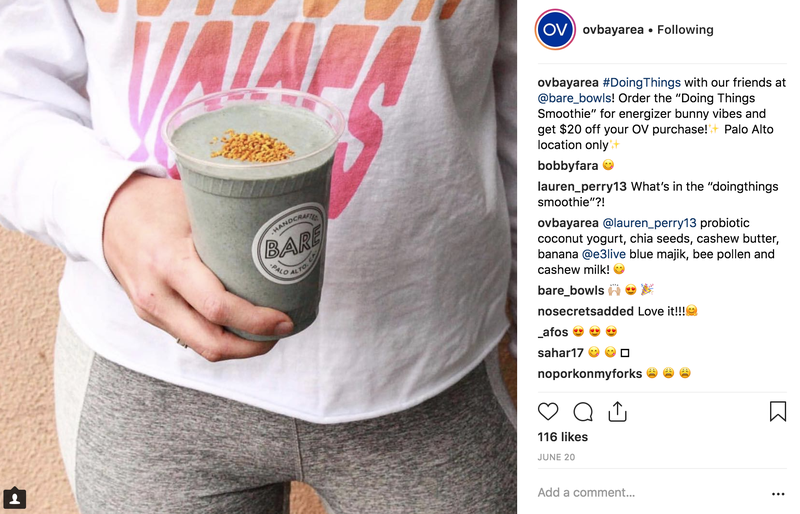 Stay tuned! In our next post, we will cover four more exciting and easy ways to partner besides just doing a giveaway.