Inside The Mind of An Event Planner: An Interview With Miraya Berke of Pop Productions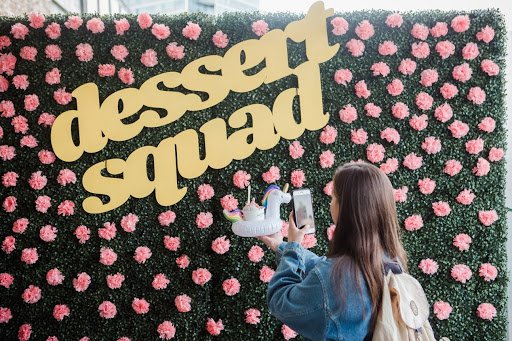 We've loved supporting Pop Productions, run by the incredible Miraya Berke, by connecting them with Parsnip member brands over the last year. Read on to learn more about Miraya and how she throws the best events!
1
Tell us a little about yourself and Pop Productions. How long have you been in event planning?
I first got into event planning when I was a kid and I planned elaborate birthday parties. Then in high school in student government organizing rallies and proms. And in college creating events for different clubs. In college I also started interning for event planning companies, narrowing down the types of events I liked. I realized I wanted to organize events that I'd personally want to go to. After working at a few agencies and start ups, I launched Pop Productions in 2014 to organize community events and experiences that spark delight. I work with some clients still, but mainly organize my own events, Dessert Goals and Rom Com Fest.
2
How did you get the idea for Dessert Goals and Rom Com Fest?
In summer of 2016 my friend and I were looking for things to do and noticed all the many festivals - beer, burgers, vintage, etc, but no desserts! We were huge dessert fans, and with my experience in events and hers in design we decided to start the first NYC dessert festival. Since launching in October 2016, I've planned 9 festivals bringing together over 30,000 attendees and 180 vendors in NY + LA. Pretty crazy! This May in NYC will be the 10th edition of the festival. Rom Com Fest was an idea I had December 2018 after watching Netflix rom coms and feeling nostalgic about the genre. I go to a lot of film festivals and realize rom coms rarely get recognition, so I wanted to create a festival devoted to them. Dessert Goals is a very feel-good experience and I wanted Rom Com Fest to be the same. The world can be tough, and we all need happy moments to look forward to.
3
Are there certain values you hold or things that are important to you that you carry into your events?
I definitely like to support female founded companies, at both Rom Com Fest and Dessert Goals the majority of films and dessert vendors are often female owned. I also try to showcase diversity through the themes - at Dessert Goals I curated the festival so there is one vendor per category (cookies, pie, ice cream, etc). And at Rom Com Fest I programmed the film line up to showcase all aspects of love - friends, LGBTQ, different races, stories that don't end happily ever after. Through the experiences I want as many people as possible to feel represented.
4
What do you look for when you are looking for brands that can elevate and support your events?
I look to work with companies that feel on-brand with my brand, who provide value to the attendees, are nice to work with, and are doing something interesting that will make the attendees feel a sense of discovery.
5
What are some ways that a brand looking to provide in-kind product donations can stand out to event attendees?
When brands hand out product samples along with a coupon for a discount or free product in a store, I've found that really impactful. When I get a coupon for a free item that I like, I try to redeem it right away and makes me feel positive about the brand. Having informed staff that can talk about the products and brand. A nice looking activation so attendees will want to take photos of the set up, and remember the brand name.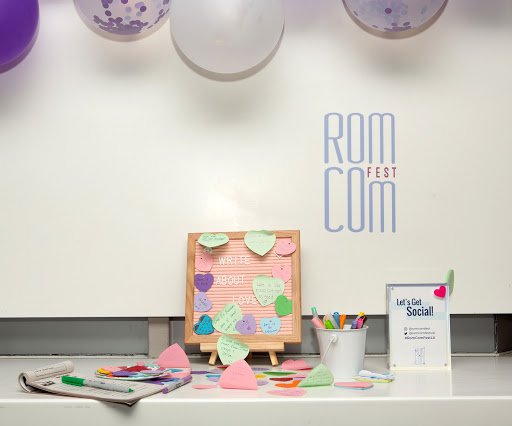 6
What is the first thing that you tackle when you begin planning an event?
Picking the city, date and venue is the first thing to tackle, then you can build the event.
7
What are 3 things an event can have to surprise and delight attendees?
For me an easy check-in and no waiting in lines is a huge delight. A special element at the event that wasn't publicized, like a fun activity. And everyone likes free stuff!
8
Anything in the pipeline you are looking for a partner on that our members might be able to help with?
For Dessert Goals I'm looking for a coffee, salty snack and candy partner for our May NYC festival as well as a Fall festival that we're launching in a new city. Our festivals bring together an audience of 3,000 millennials. If you're interested, let's chat!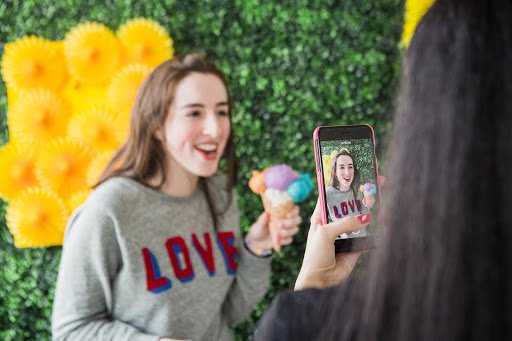 9
What wellness, food, or skincare trend are you most into right now? And what can you just not seem to get into?
The trend of sparkling water is one I've been into for a while. So many new brands keep launching more and cool flavors, right now I have four brands in my fridge. Drinking sparkling water feels like a treat and often replaces my late night snacking or wine cravings.
I've been trying to keep a gratitude journal and write an entry every night, but it ends up being just a few days a week. I always have a hard time keeping the habit of journal writing.
10
Share with us your:
Fave female-founded product: so many! Right now loving Olive & June nail polish
Fave sweet: chocolate covered gummy bears
Fave morning routine: coffee!
Fave wellness activity: HIIT workouts and naps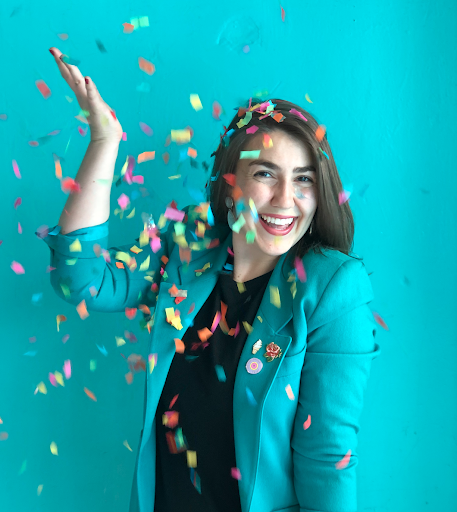 Love what Miraya is up to at Pop Productions? Find her on Instagram!
@mirayaberke, @omgdessertgoals and @romcomfest