Interview with BRWD Refreshing Energy® Drink : Distributor Launch with UNFI NEXT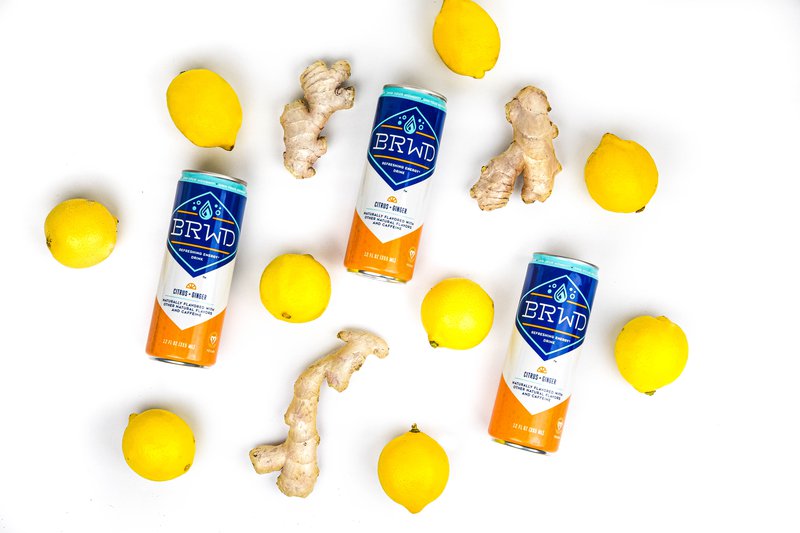 This interview with Christine Pototschnik, Co-Founder of BRWD, is full of insight and what it's like to launch with a national distributor as a up-and-coming brand. Christine talks gaining local and regional retail shelf-space, and how even with the cancellation of Expo West her product is launching with UNFI NEXT.
What drew you to start BRWD?
As a four-time marathoner and recreational athlete, I was following training runs with an ice cold beer. It was refreshing, hydrating, and barley is said to help athletes recover. One drawback though-impairment. I wanted something similar, without alcohol, that also provided an energy lift. When I sought such a non-alcoholic, barely brewed beverage with a lift in the marketplace, it didn't exist. Was barley a worthy ingredient? I researched the worthiness of barley and learned it has a strong nutritional profile. With that, I went to work on crafting recipes with the barley goodness - but didn't taste like beer- and BRWD was born!
What values and certifications, labels, or other attributes does your brand have that you've built your business around and are most proud of?
Besides crafting innovative beverages, BRWD is on the mission to provide the positive energy for fans to take on their personal goals and own their moment. Through our BRWD- Own Your Moment® events, we have sponsored and partnered with athletic, artistic, and professional organizations to encourage others to take on their personal challenges.
Lately, we have been focused on the NYC medical workers and have provided BRWD to NYC medical staff by collaborating with Founders Give. We wish to add value to the communities in which we operate.
Regarding our beverages, BRWD drinks are plant based, Vegan, Non-GMO, naturally-sourced and responsibly caffeinated. It is important to us to craft better-for-you beverages with ingredients you understand.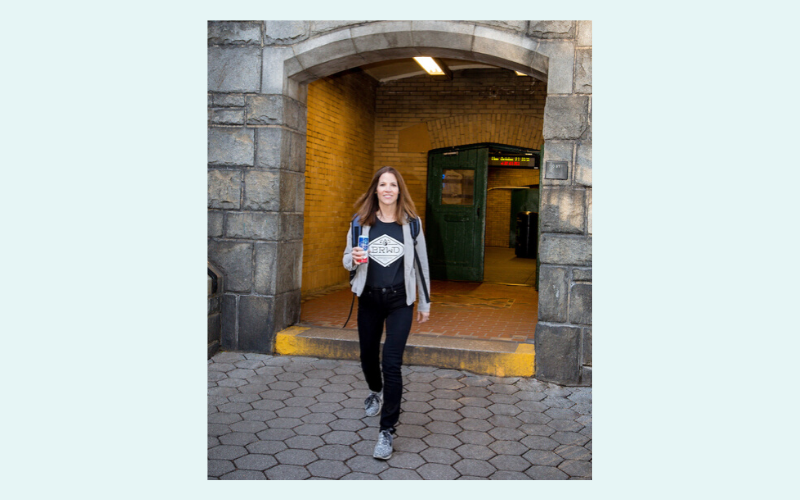 Tell us about your brand's new distribution with UNFI NEXT. What is most exciting about this partnership? How did it unfold? What key relationships had to be developed?
Being brought on UNFI NEXT is so exciting! UNFI NEXT serves as an incubator for new brands and prepares the brand for success. It is a phenomenal opportunity that took a lot of work to achieve and some luck!
The Work: As a new brand when you approach distributors, the distributors ask you – with how many retailers do you have placement? When you approach the retailers, they ask you – are you with a major distributor that distributes to them already? I realized that I had to gain enough retail placements and drive sell-through in order to gain a major distributor. Through various start-up network partnerships, local distributors, and sales groups, I was able to get placements at convenience stores, grocery stores, and independent retailers. Through samplings and promos, I built BRWD sell-through.
The Luck: In March 2020, the Natural Products ExpoWest event was scheduled. I was scheduled to be an exhibitor at the show and applied to present to UNFI at the event. While the show was cancelled because of COVID, I was able to present to them virtually instead!
How long did this take to come to fruition? What did you do to prepare your brand for launching with UNFI NEXT? What milestones did you feel you needed to hit?
It has been over a year of work/effort to get to the point that I could approach a conversation with a major distributor like UNFI NEXT. I knew I would have to have enough retail placements to show traction and proven success. Further, I would have to have a sales force, supply chain, and additional brand infrastructure to support the distribution. I brought on two sales brokerages and I built a network of logistics, creative, co-packing, marketing, etc.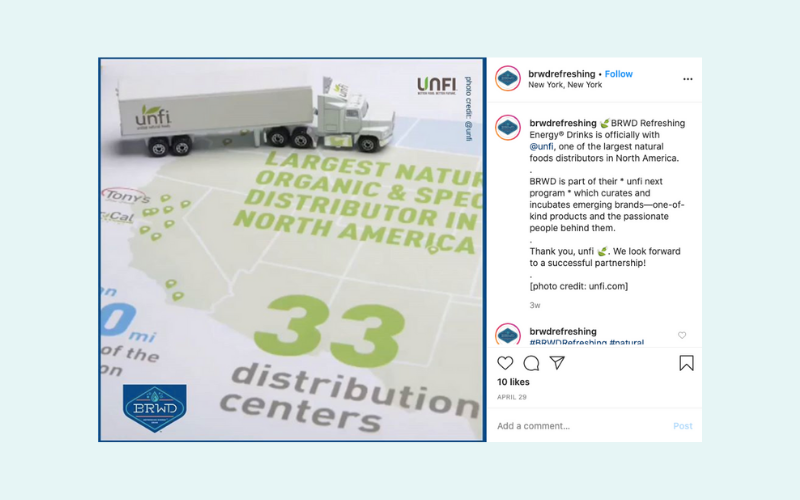 What is your biggest learning from launching with a national distributor?
We have just launched so it is in the early stage. What has been really impressive is how much the folks at UNFI NEXT are invested, informative, and considerate of a small/emerging brand like BRWD. UNFI NEXT generously shares knowledge to enable the brand's success. Don't be afraid to ask questions. Your contact at the distributor can provide the best insights and help you avoid wasted efforts and money.
Any advice for fellow CPG brands looking to gain national distribution? What advice would you give a brand that wants to launch with UNFI NEXT? What should they do/not do right now?
My advice is to grow locally/regionally to gain traction and proven success before looking to a national distributor. Have proven success in multiple regions before looking to launch nationally. I always say - I don't want retail placement for retail placement sake. I only want to be placed in as many retailers as I can support with marketing efforts. If you gain a lot of placements, but don't have the sell through, you will be discontinued at the retailers.
Build a strong network that understands emerging brands. My network understands the challenges of an emerging brand and provides the needed and timely guidance and support that is necessary to grow.
Also, with a national distributor, have a sales team and marketing budget for samplings, promos, merchandising, and social advertisement.
Being an entrepreneur is such a rollercoaster! I love sharing contacts within my network with other entrepreneurs. Other entrepreneurs have shared their contacts with me – which has been incredibly helpful! Feel free to email me at brwd@brwd.com for any information!
What should other brands know about the current situation: coronavirus, distribution, and launching a product or new SKU?
With the coronavirus, it is really unprecedented times. For BRWD, we are focused on being a good partner for distributors and retailers, whether that means providing clarity on inventory or offering promotions. We are also focused on the status and growth of our current products as opposed to launching a new product or SKU.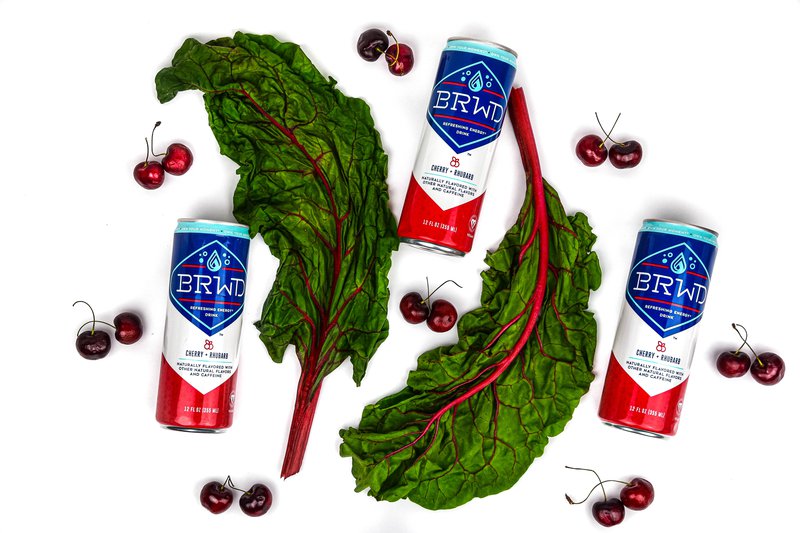 Anything in the pipeline you are looking for a partner on that our members might be able to help with?
I love brand collaborations and I think now more than ever brands are looking to support each other via collaborations. It would be great to work with another Parsnip brand on a giveaway or blog post.
What are you most looking forward to for BRWD in the next year?
I am very excited for the partnership with UNFI NEXT and wish to grow with them. I am also looking forward to growing our BRWD-Own Your Moment® partnerships to support our local communities.
Help us get to know YOU. Lightning round:
Book you could read over and over again? I love reading tales from The Odyssey to my children.
Favorite thing to make in the kitchen? Pan fried Salmon
Best organization tool? I am a big fan of checklists!
Favorite BRWD flavor? Cherry + Rhubarb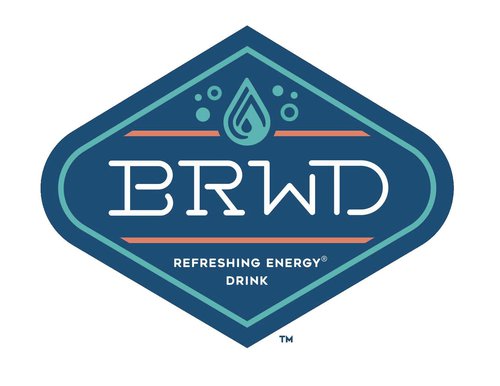 Where to find BRWD:
Online retailers: Amazon, FounderMade and Faire
Social Media: Instagram, Facebook, and Twitter




More About Parsnip:
Parsnip builds the tools that make it easy for better-for-you brands and services to collaborate and connect. Not a member yet? Sign up as a service provider, event, or brand here.
Are you a shopper looking to find more brands that align with your values? Sign Up!