Love and Chew Interview: Web3, NFTs and CPG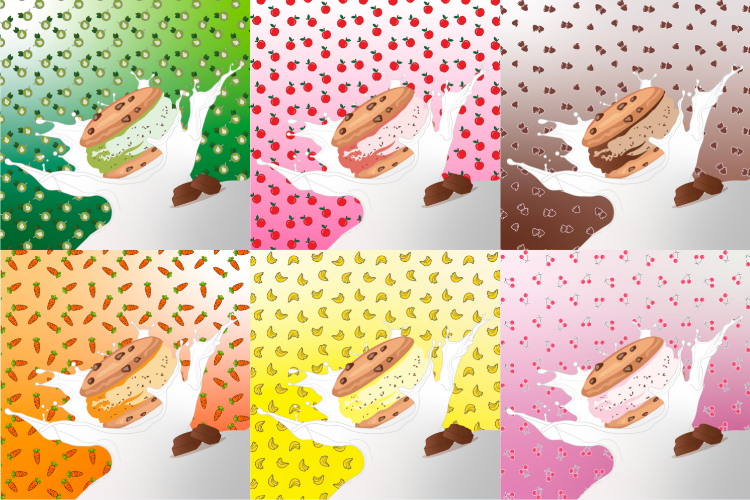 These statistics likely won't come as a shock to you. It is estimated that only 16% of NFTs on the market come from female artists. Only 15% of Bitcoin traders are women.
Just like most industries women and minorities have just a small portion of the leadership and opportunity. But NFTs and Web3 have a unique position to change that. Unlike traditional art that is a while-male dominated field dating back to ancient civilizations, NFTs are uncharted territory and conversations are happening early about creating equity and equality in the space through organizations like World of Women.
In this interview with Lauren Chew, the founder of Love and Chew cookies, she talks about bringing women into the NFT conversation, how to get started if you are interested, and how Web3 comes into play for CPG brands.
First of all, can we go back to basics for anyone that's unfamiliar with NFTs? Point them in the right direction to learn more and share a few insights to help a CPG founder get accustomed to what it's all about. 
NFT stands for non-fungible token and it can represent a piece of art, a collectible, music, in-game items, videos, etc. If you purchase an NFT or are gifted one, that asset is completely unique and recorded on the blockchain. For CPG I believe that it is still relatively a new space, but the possibilities are endless. You can use a NFT launch to fund your first production run, build your community, attach utility to certain NFTs such as early access to a new flavor, etc. 
We wrote a few blog posts on the topic that you can read about here and here. Also you can learn about how other brands are using NFTs here.
The best way to learn about NFTs is to set up your wallet, and start getting active on OpenSea, Discord and Twitter. There are so many different communities. 
The one thing I have to warn you about is to beware of scams… since crypto/NFTs are like the wild west, there are so many.  Make sure you validate the wallet address on etherscan before transferring funds.  There are plenty of fake accounts on OpenSea and Discord.  A community will never direct message you on Discord and when you join a community, make sure to turn off your DMs. Unfortunately, I got scammed this way.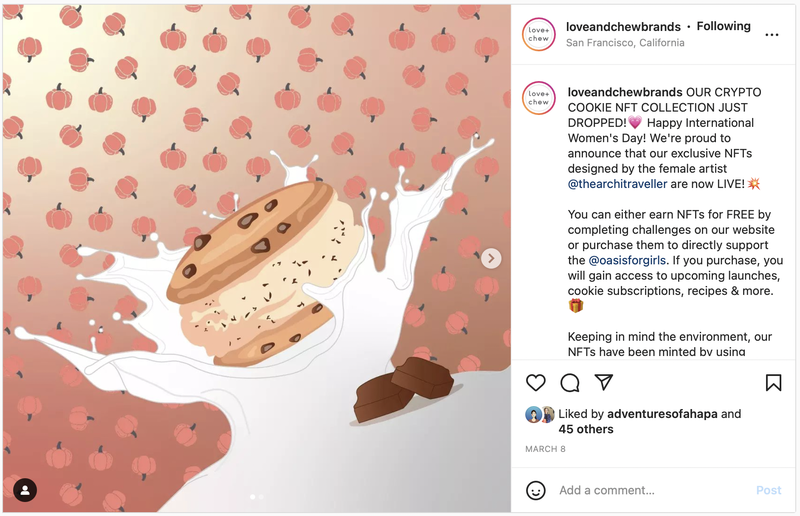 For anyone who isn't familiar with the brand, tell us more about Love + Chew and your recent NFT launch!
My brand Love + Chew bakes delicious single-serve protein cookies for women with mostly CA-sourced ingredients.  You can find us in the nutrition bar aisle in Whole Foods Market in CA, Sun Basket meal kits, Good Eggs delivery as well as independents and corporate cafeterias.  
For International Women's Day, we partnered with AwardPool & OpenSea to launch a collection of free and for purchase NFTs with 100% of proceeds going to our partner organization, the Oasis for Girls. 
To date, we've raised over $500 for the Oasis for Girls, and below are the marketing metrics of the campaign:
+247 followers,
223.1k views (+314.24%)
1,510 profile views (+125.37%),
18.9k likes (+397.92%),
59 comments (+18%).
I would say that the campaign was not as successful as we had hoped, but I believe that this is due to our audience being less familiar with the space. 
What led you to NFT's as a potential outlet for Love + Chew? 
We decided to launch an NFT collection because a) I am personally interested in NFTs and have been collecting them for some time and b) I think there is a gender gap in the NFT community and I hoped by launching this collection, it would spark the interest of our largely female audience.  Also, CACs (customer acquisition costs)  have been very high for us, so I thought it would be an interesting way to market our products while supporting a good cause of International Women's Day.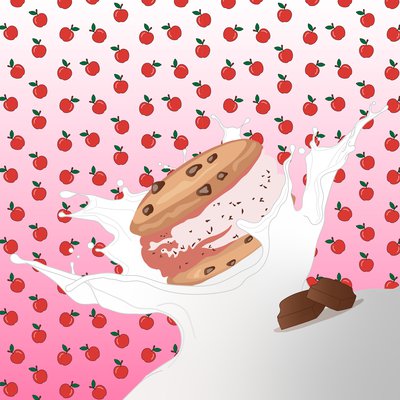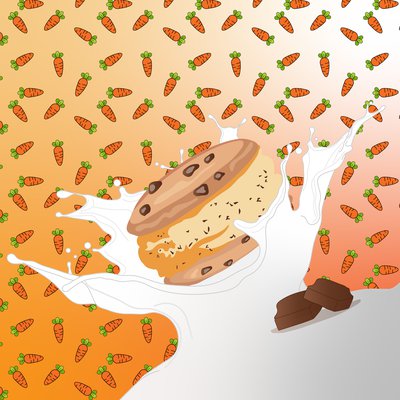 There was a big partnership element to this! What was it like working with an artist on the NFT creation and a non-profit for the give back aspect as well?
We collaborated with Fatemeh Monfared, who is a leader in the NFT space.  NFT art is completely different from what we usually design for our brand, so it was important for me to give Fatemeh full creative license in this project.  We were wowed by how beautiful the NFTs came out.   
How do you see NFT's fitting into the CPG industry, specifically food and beverage? We've heard it talked about in reference to everything from marketing to community building to revenue!
The biggest lesson that I learned is that you have to look at your customer base and understand if this is something they would be interested in, or if it aligns with your brand.  An example of this is when canned water brand Liquid Death launched a collection of 6,666 NFTs and received a lot of backlash from their community because their brand is built upon "death to plastic".  Depending on how they are produced (we used Polygon to mint our NFTs), the way that NFTs are minted can be highly energy intensive.  
Also what are you raising the money for? If you don't properly define this, it can look like you're just trying to grab money.  Be specific and tell your audience that you're using the money to fund your first production run, raise money for charity, etc.  Also, what does your audience receive if they buy one of your NFTs?  Examples include exclusive access to your online community, IRL events, access to new flavors, voting rights on product roadmap, etc.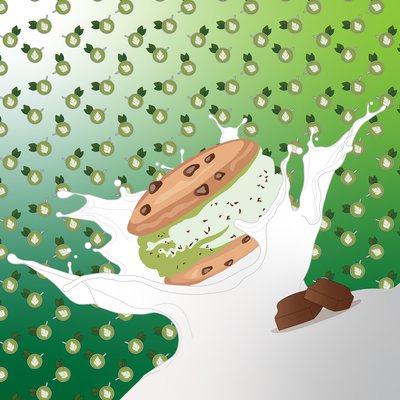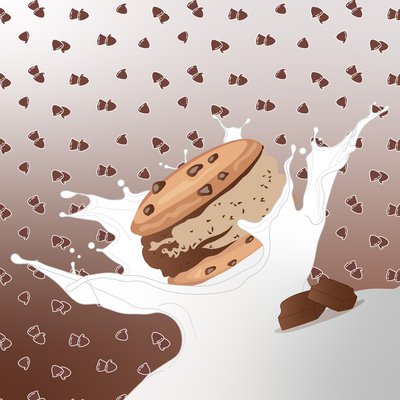 Web3 can be an intimidating and overwhelming topic for founders AND consumers, how did you go about distilling it in a way that the consumer could understand?
Honestly, I think the biggest hurdle for most is setting up a wallet and getting started, as well as having the funds to fund your wallet.  Ethereum, which is primarily used in the NFT space, is not cheap (1 ETH = $3012.08 as of 4/27/22). Unless you got into Ether early, it's difficult.   It seems so abstract to most folks and I think some companies like Shopify and Coinbase are trying to remove barriers to entry.  
What more can we expect to see from Love + Chew in the Web3 realm? Any partnership opportunities?
My long term goal is to set up a virtual cookie shop in the metaverse, and folks can have a branded experience where they can order cookies there and it will show up on their doorstep.  I would be open to launching another collection with a collaborator given the right circumstances and I do believe there is a lot of potential. 
For anyone who wants to learn more either personally or professionally, what are some of your favorite Web3 resources, brands in the space, and thought leaders?
There are a lot of great communities on Discord and Twitter but my personal favorite is myBFF which is an organization whose goal is to bring more women into Web3 and they do a great job of attaching utility to their NFTs. 
Some of my favorite projects now include:
You can also start reading NFTevening.  Also if you have any questions or just want to nerd out about NFTs feel free to drop me a line at Lauren@loveandchew.com !