Press On: Tips for Getting Press Coverage for your Startup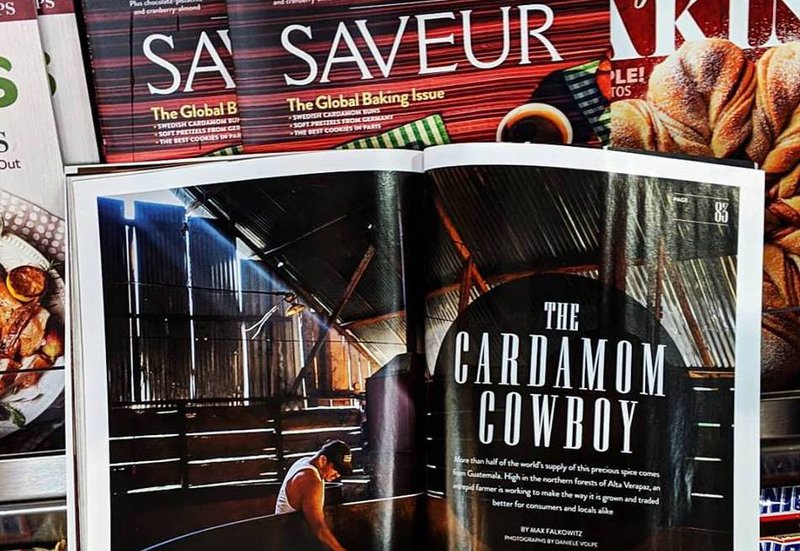 Guest Blog by Ori Zohar, Co-founder of Burlap & Barrel
So you have a new company. Your product is amazing, well designed and well crafted. There are tons of future customers out there, just waiting to be introduced to your company.
So how do you get in front of them? You talk to publishers, agencies, and so-called "influencers", but all of those conversations take a hard turn after they ask "what's your budget?" and you answer "so that's the thing..."
So what can do you with no budget? Well, getting press coverage is technically free, but journalists are constantly bombarded with pitches. Why should they listen to you?
Burlap & Barrel is a single origin spice company that's only been around for a couple of years. However, we've been able to get our story told by some exceptional journalists at publications with significant reach and influence like Bloomberg, Epicurious, Bon Appetit, Fast Company, New York Times, Popular Mechanics, Thekitchn, NY Magazine, Make Magazine, the Meatless podcast, the Most Useful Podcast Ever, as well as the cover stories of Saveur and Edible Brooklyn. Each story has introduced us to a new audience and driven big upticks in sales.
We've tried many different approaches, hit many dead ends, and figured some things out things along the way. Here are some of the lessons we've learned about how to land that sweet, sweet coverage.
Identify your audience
Every entrepreneur dreams of being written up in the New York Times or Wall Street Journal or being on the cover of the impressive mortgage industry publication (ahem). Unless you're a serial entrepreneur, have raised a crazy amount of money, or have patented a marine mammal communication device, that's not likely where you'll start.
A good first step is to figure out who your people are. Whether you're selling B2B software or medical supplies or flour made from soybean pulp, you have a unique audience and that audience is reading a unique set of publications. So ask yourself: who am I trying to reach and where are they getting their information from? I don't mean news as in political coverage, but are they reading specific blogs for recipes when they don't know what to make for dinner or certain magazines when they want to learn something new? Are they living the single life or recent parents catching breaks when their kids are asleep or empty nesters looking to dig into something new? Are they part of a caveman dieting cult? Each of these angles can give ideas on how to reach your audience.
Better yet, if you already have a product in market, email your customers a survey and ask them directly.
Get to know the guardians
Once we know the audience and what they're reading, let's get to know who's writing about topics relevant to your business and your industry. Sign up for newsletters from those publications, set Google Alerts for specific keywords, and follow the journalists on social media. Over time, you'll get a better sense of who is writing stories about your industry, what they're writing about, and what they find compelling. Journalists tend to specialize in certain industries or topics, so you'll see some names again and again - those are the ones you want to reach out to.
Start a conversation
The days of sending a press release hail mary and expecting coverage are long gone. Instead, reach out to the journalists that you've been following (I've found that it's pretty effective to add people as connections on LinkedIn), sharing a thought about a recent article - whether it's your unique take on something they wrote, additional information on a subject matter that they care about, or just a note of admiration. If they're local, invite them to your next event. If they're not, offer to send samples. And if you don't hear back, follow up every so often with something interesting and relevant to that specific journalist.
Whatever you do, do not send them an eight-paragraph email with every stat you can muster up about your business. Do not follow up aggressively. Do not take it personally if they don't respond. Let's make a rule: if you would hate receiving the unsolicited email you're about to send, don't send it.
If you're able to get a thoughtful message in front of the right journalist, that'll hopefully kick off a conversation. That is the single best way to find a topic for a story that intrigues them and will involve you. Just about all of our best press coverage came out of a series of conversations over 3+ months - with many check-ins, topic ideas, tastings, holiday cards, and rejections along the way.
If you do this well, you'll become an expert resource to the people that are best at communicating with your future customers. It takes more work that you expect, but generating press for yourself and your company can be a valuable skill, especially for company founders.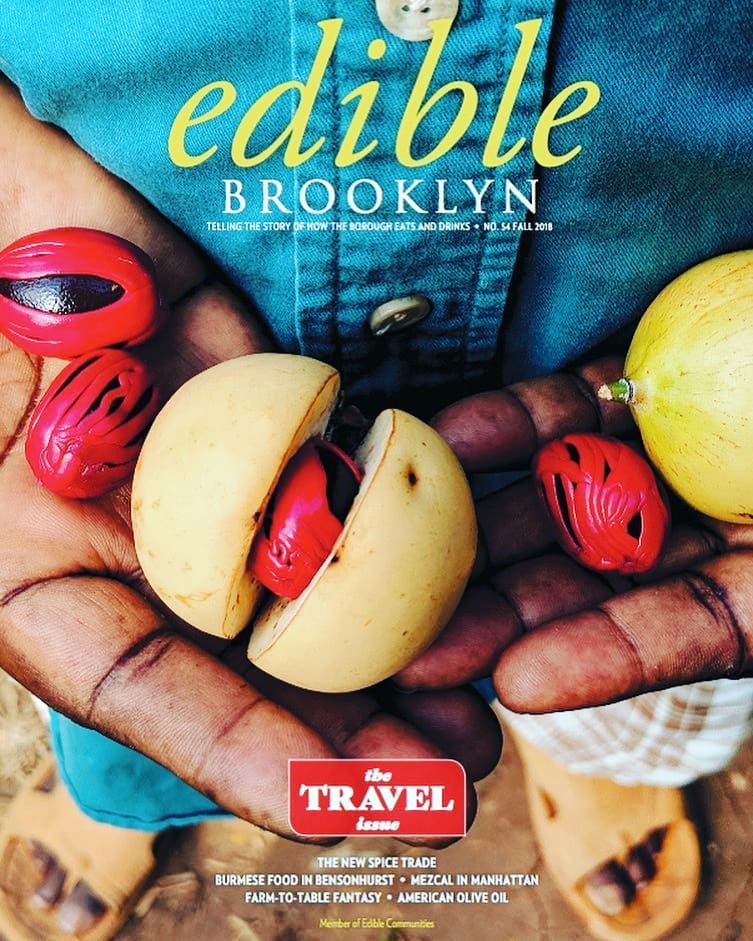 Postscript 1: HARO
Most people are unaware of HARO outside of the PR world, but it's a great way to get yourself press mentions here. HARO is an acronym that stands for Help A Reporter Out, and it's essentially a forum where reporters post requests for quotes, experiences, and expertise for the HARO community to respond to. HARO is free to join, so head over there and see what's being posted. The journalists get a lot of responses, so don't expect an answer to most of your pitches. At the very least, it's good practice.
Postscript 2: I'll just hire a PR agency to do it
Sure, you could do that, but let's talk it through. There are generally two components your press pitch: the story you tell and the person you tell it to. Most people think that you hire a PR agency that will handle both of these pieces and then the inquiries will start rolling in. Not so fast.
PR agencies will help craft your story, but you're responsible for having something compelling to say. This is not something that can be outsourced - founders will always be the best at telling an intriguing story. If you're a founder and that last sentence stressed you out, keep pitching to anyone who will lend an ear until you find a version of your story that resonates. Notice when people start to show signs of losing interest and keep workshopping your story until you feel good about it.
Keep in mind that a business pitch might not be as interesting as a personal anecdote, a surprising fact, or a producer story. Maybe you have a super interesting background or a specific life event that motivated you to start the company. Maybe your business helped a customer in a big way. Try out different angles - you'll know when one hits. Remember that a good story starts with knowing the audience and context, so you different stories might work in different places.
Let's say you've got your story down and you're ready to share it with the world. The right PR agency can help you make those connections, but unless you're a company of a certain size or notoriety, journalists often prefer not to work through a 3rd party like a PR agency. That's why I recommend being your own PR representative in the early days.