Reflections From The Field: An Interview with Christina Calabrese, Field Marketing at Harmless Harvest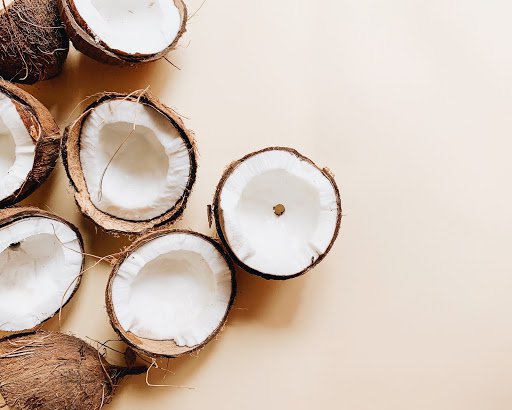 As part of our series about brands and the stories they tell. Christina Calabrese, Field Marketing at Harmless Harvest, shares her own stories and reflections from the field. Read on for insights about event marketing, demo set-up, and the importance of Fair for Life certification to the Harmless Harvest brand.
1
Tell us a little about yourself and your position at Harmless Harvest. How long have you been in event/field marketing?
I have been working in event marketing for over ten years. I started off as a brand ambassador, representing a wide variety of brands in different industries, as I was putting myself through undergrad and graduate school, and quickly worked my way up to managing field marketing programs. I had been simultaneously growing a career in event marketing and international development, and was lucky to have these two paths merge in a job opportunity with UNICEF that had me move from California to NYC a few years ago. This is around the same time that I connected with Harmless Harvest and began to take on managing some of their partnership and sponsorship activities. Fast forward to today, where I'm now managing the field marketing activities for the Greater NYC territory for Harmless Harvest, which is still a role that keeps me on my toes and allows me the flexibility to be creative with the strategy for this brand.
2
Harmless Harvest is best known for its coconut water. What values and certifications, labels, or other attributes does your brand have that you are most proud of?
I love that Harmless Harvest is Fair for Life certified— meaning that we meet rigorous and independent standards for environmental sustainability and provide fair wages, healthcare, and well-being assurance for every farmer and employee both abroad and in the U.S. On top of this, all of our products are vegan, certified kosher, and have no GMOs, or added preservatives.
3
How important are those things when you choose events to partner with?
We definitely prioritize partnering with events and organizations who have similar values to us, since we want to hold ourselves and others within this industry (and outside of this industry) to high standards to maintain an overall positive influence.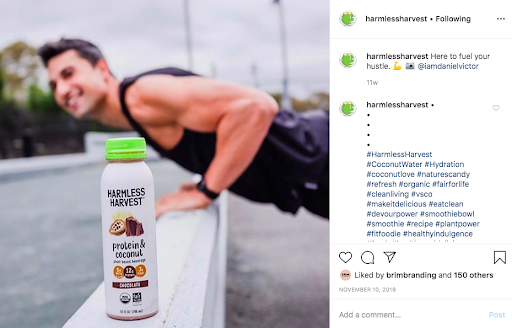 4
What other factors are important for you in choosing events to work with? Do you focus mostly on sponsored events, product donations, or demoing? What else makes an event an absolute 'yes' for you in terms of participation?
We tend to partner with a lot of events that are fitness-focused, as well as those that have a focus on health and wellness. We also have a preference for events that are over 100+ attendees, so that it makes sense for us to have a brand rep onsite, allowing us to educate the attendees, providing them with brand and product information, as well as samples. An absolute YES to an event would be one that is fitness-focused with a charitable impact, that has a low sponsorship fee, and a high number of attendees. Demoing isn't a large part of my marketing responsibilities, and product donations are sometimes hit or miss because I can't be sure that the people receiving the donations are actually distributing the product as they agreed to (ensuring it's refrigerated/cold at all times, providing product information, etc.)
5
A lot of folks have a hard time gauging what made an event or demo a success. What kind of goals and metrics have you found work best for event marketing?
This is a very valid concern. Obviously, sales are direct quantitative metrics that can calculate how successful a demo was, but this doesn't necessarily hold true for events, where the product is not for sale, and is only offered as a sample. Unfortunately, there is a lot of gray area with calculating success in event marketing. We take note of how many total people are at the event, how many people we interact with at the event, and how many people are new to Harmless Harvest. We take notes on the responses of those who sampled Harmless Harvest, and how many coupons we distributed. Luckily, people tend to have a very strong reaction to Harmless Harvest - they either are very quickly obsessed and ask where they can purchase it, or else they don't like it, because they don't like coconut water. A great way to track how many sales come directly from those who sampled the product out at an event would be to distribute coupons at events that have a very specific code for event marketing activities, so that when they are redeemed, it's obvious how many sales come from the event marketing efforts.
6
Jumping into event marketing can be intimidating. What is your top advice for those first few events as a brand?
I'd suggest having very specific messaging that has concise wording pre-determined. You will sometimes only get 10 seconds of a person's attention, and it's important that those 10 seconds get across the information in a way that represents the product (or brand) accurately. Also - I'll often see brands give people samples of their product, but after the sample, the consumer doesn't have anything to take along with them to remember the brand. It's important that the brand is able to provide the consumer with some sort of item to take home with them, so that they don't have the opportunity to forget the brand or the product. Even something small and insignificant is better than nothing.
7
What are the top 3 things a demo set-up needs to include?
Memorable branding. Branded material helps sets the tone for a first impression, and presentation is everything. You know that phrase "You eat with your eyes first"? It's true with any interaction - your eyes provide the first impression.
Well-served product. I've seen demos set up that don't even have product samples available, and only provide information about the product. These are very rarely effective demos. Other times, demos may not be serving their product as chilled as it should be served or as hot as it should be, for example.
Quality engagement. Having a quality consumer interaction is vital. People will remember this and think fondly of the brand and purchase it if they have a really pleasant interaction with the person who is hosting the demo.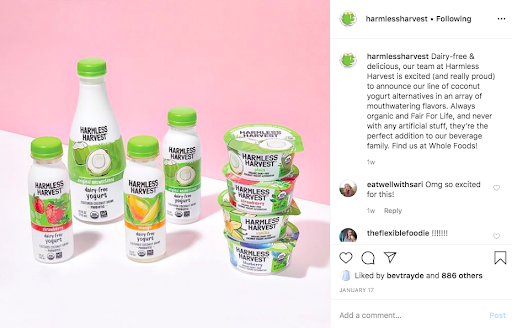 8
Anything in the pipeline you are looking for a partner on that our members might be able to help with?
We just launched a new product - it's a cup yogurt. We are very excited about it and are eager to find partners that would be a good fit for this type of product. If any of the members are interested in partnering with this product, I'd be more than happy to chat!
9
What wellness, food, or CPG trend are you most into right now? And what can you just not seem to get into?
I love matcha. I can't seem to stomach coffee, so matcha has been such the perfect substitute to give me that energy boost that I need in the mornings or mid-afternoons. I can't get into the CBD trend that's going on currently. I must have a really weak tolerance for CBD, but it makes me a little too chilled out, and I tend to lose productivity.
10
Share with us your:
Fave breakfast food right now: Unfortunately I don't often eat breakfast. But I really do love cereal. I'm a sucker for Lucky Charms to be honest, or Honey Nut Cheerios. Classics!
Fave nighttime routine: I don't have much of a routine when it comes to my nights. I live in NYC, and each evening is full of different things going on, so my nights never look the same!
Fave clothing brand: Zara is an easy go-to for me!
Fave wellness activity: Recently, I have really enjoyed muay thai.