Sweet and Sour: Partnership Wins & Flops #10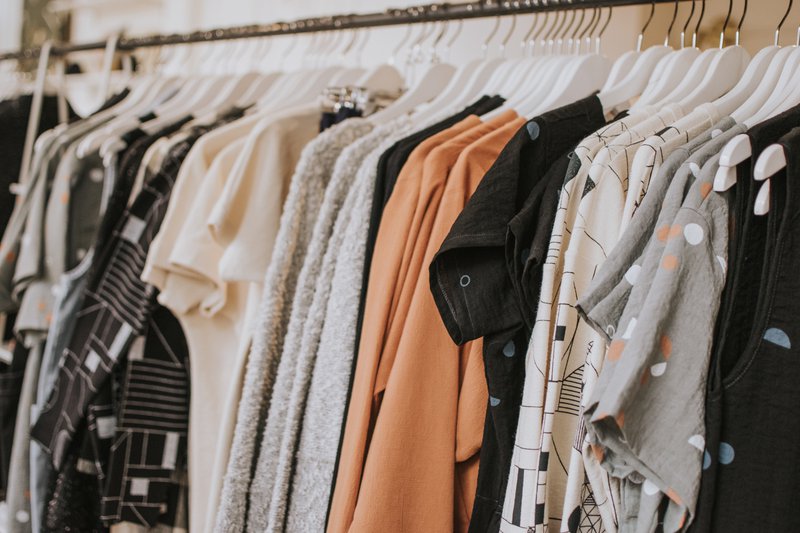 The conversation about climate change has infiltrated consumer goods companies in a big way these days. Earlier this year, investment research firm CDP published a study on the climate change resiliency of 16 large consumer goods companies, highlighting the good (Danone, the largest B-Corp in the world, at the top) and the not so good (Kraft Heinz at the bottom).
At the more intimate what's-happening-on-the-shelf level, we're starting to see packaging made from root starch that can be home-composted (thanks, Maggie Marilyn), Maine just banning plastic foam food packaging, marathon runners grabbing water pouches made from seaweed, and even the ability to opt out of the once-delightful bubblegum pink bubblewrap from Glossier.
(collective yay)
So this week's edition of partnership wins & flops dives into two companies trying to do their part. One of these partnerships is sweet; the other sour. What do you think?
Sour: Everlane x The New York Times
Everlane, with its eponymous Sustainability Committee and deep convictions of radical transparency, recently launched a Climate Collection line in collaboration with The New York Times. The theme? Truth. The Collection? A tee and a sweatshirt. A couple of colors. Text printed on both, but really the clothing is just a billboard for The New York Times. What's missing is how the purchase of the clothing actually helps to combat climate change. Sure, for each item you buy, nine students get a year-long subscription the newspaper, but it begs us to question why buying a NEW piece of clothing is actually needed to combat change. Why not take some of the "choose what you pay" leftover items (they "made too much") and stamp them with Truth? Better yet, share with us how you've partnered with The New York Times to recycle newspapers and turn them into tags, or paper for receipts, or boxes or tissue paper (can't find that they've done any of these things, but #goals).
Our take: Let's get real. Everlane x The New York Times misses the mark with this partnership flop: combating climate change is about action (like reducing the amount of clothing in a landfill), not about words.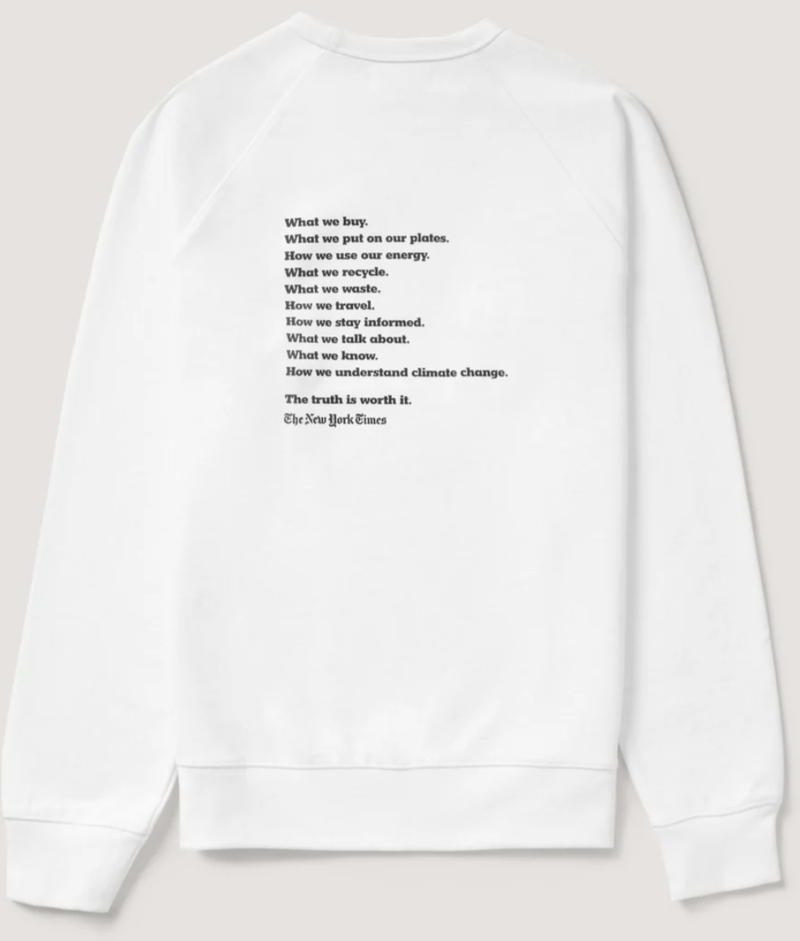 Sweet: thredUP x Olivia Wilde x Conscious Commerce
Parsnip member thredUP partnered with Olivia Wilde and Conscious Commerce to release a line of clothing aimed to inspire buyers to #chooseused. ThredUP, which is the world's largest online thrift store where you can buy and sell high-quality secondhand clothes, used their quantity of secondhand clothes, to create a collection with Olivia: they've printed their secondhand items with either "Used Goods" or "I Wear Used Clothes" and are reselling them. 10% of the net proceeds go to their Circular Fashion Fund, whose "mission is to identify, vet, and distribute funds to organizations and individuals committed to a more sustainable future."
Our take: This is a pretty simple win. ThredUP doesn't have to disrupt their business model, but instead uses their supply to create a collaborative clothing line that not only highlights the issue, but doesn't create more waste. Less clothes in the landfill: great for climate change.