Sweet and Sour: Partnership Wins & Flops #11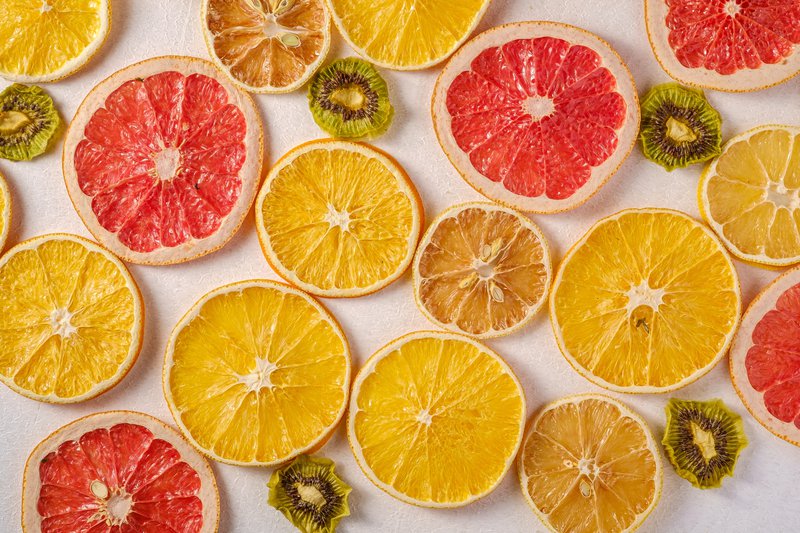 Away has garnered a ton of attention in the last few months. If they hadn't caught your eye nearly a year ago with their Series D announcement of $100M investment, then perhaps as the year marched onwards it was preppy tones of the Great Point collection, the brightly colored collaboration with Flour Shop (rainbow sprinkle explosions not included), or shimmery-toned luggage that caught your eye. Or wait, maybe somewhere in there you noticed the launch of a mini bag, a line with contrasting zippers courtesy of a collaboration with Alex Eagle, or the ones inspired by precious gemstones and metals. Seriously, it's been the luggage-equivalent of a Friends season this last year (from "The One With Preppy Tones" to "The One Inspired By Precious Gems"). Especially as the 'season' comes to an end: "The One Where The CEO Masks Bullying As Feedback" aired, where The Verge broke a story about the toxic work environment that caused the CEO to relinquish the reins to a new CEO, only to then come back as a co-CEO to avoid title confusion, but prompted an Exec to leave.
Phew. That almost covers it. You should probably also know that Away luggage sales did not suffer the year-end chaos. So why is all this relevant to Parsnip's blog? Because Away has built a significant portion of their growth around partnerships. Every single time they partner (and let's be honest, these partnerships have mostly been about releasing new color palettes) is an opportunity to reach a new audience that cares about the origin of that palette. They are doing this over and over again: partnerships drive their growth. Unfortunately, one of their recent partnerships was a total miss, while another finally moved beyond color and into the realm of lifestyle, inspiration, and alignment with a target audience. Read on to read more about the continuing saga of Away, this time "The One That's Sweet and The One That's Sour".
Sweet: Away x Serena Williams
One of the more recent Away partnerships was with Serena Williiams. Though they still focus on color as a primary driver of awareness and interest, they lead with who Serena is and that collection is totally her: "We partnered with legendary athlete, entrepreneur, and avid traveler Serena Williams on a brand new collection of bold luggage designed to make travel more seamless. This suitcase features one of Serena's favorite colors and patterns, which is emblazoned throughout the interior lining and the luggage tag." Away zoomed in on the values that Serena holds to be true by selecting language like "legendary", "bold", "seamless". Her audience loves her for these things, and Away is banking on them loving luggage that reflects her.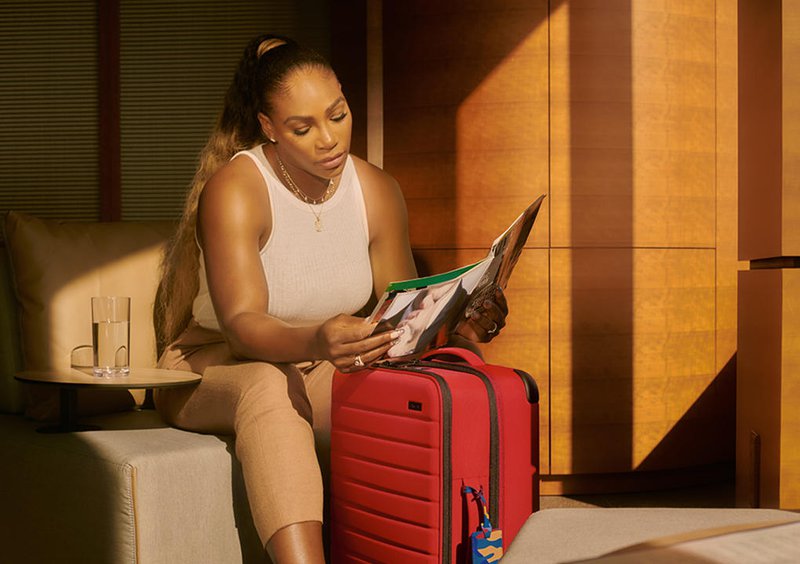 Finally! We get to see the collection looking totally seamless in photos with its inspiration. Away describes the decisions they made regarding color, size, and even the launch of the Shoe Cubes – all as they relate to the competitor herself. (Don't forget, Serena's got a fab and famous shoe collection.)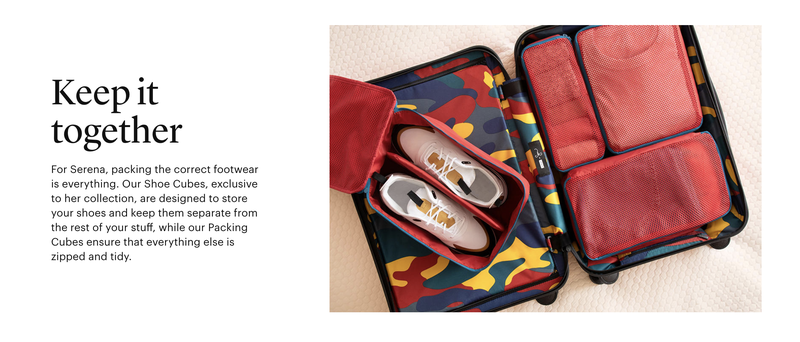 Our take: By focusing on the why that's authentic and believable, and sharing those insights directly with potential buyers, Away makes their Away x Serena Williams luggage collection seriously sweet.
Sour: Away x Pantone
The most recent partnership of Away, Away x Pantone, is not nearly as sweet. Instead, the Classic Blue collection, the "Color of the Year 2020" by Pantone just looks like another desire to get someone to purchase a new color. It's less about appealing to a new audience that cares about a particular set of values, and more "The One That Just Wants Your Money". In reality, very few consumers actually care about Pantone, or even know what it does/means, so why would they see this partnership as anything more than blue suitcases?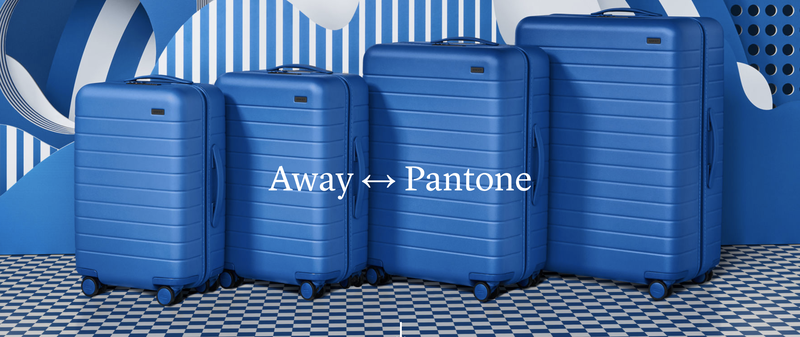 Our take: Away loves their partnerships to result in fun new colors, but by partnering with a company that provides a universal color language but isn't relatable or relevant to consumers, they're looking less story-driven and more money-driven.
Biggest Takeaway
Keep your partnerships strong in alignment around values and core attributes and away from the superficial in order to really appeal to a shared audience! Need help? Wanting to learn more about Parsnip or join Parsnip!