Sweet and Sour: Partnership Wins & Flops #3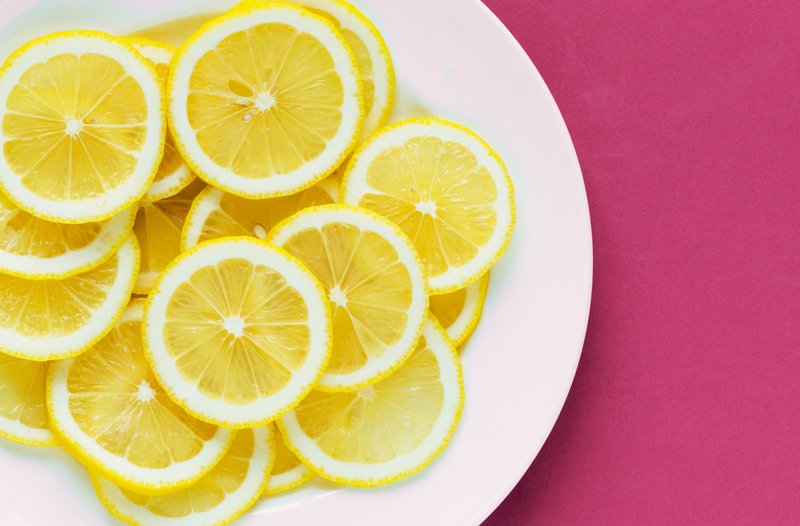 In this issue we will take a look at two comedic partnerships intended to generate buzz for fast food moguls Arby's and Pizza Hut.
Warby Parker x Arby's AKA WArby's: If all you have in common is 4 letters, then you probably shouldn't partner with one another.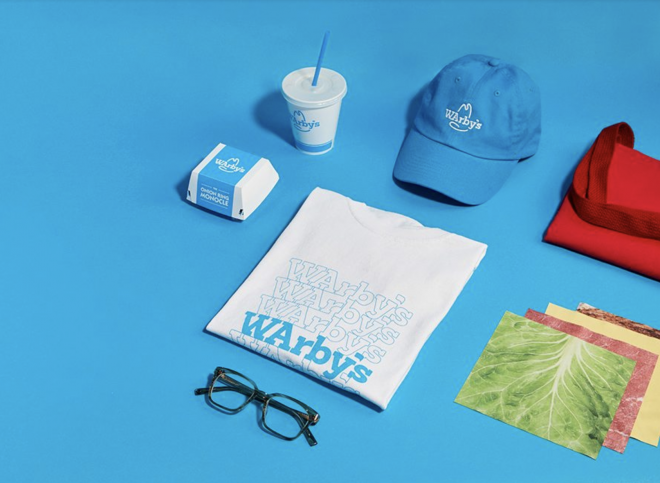 Photo by Warby Parker
To celebrate April Fools Day 2018, prescription glasses and sunglasses retailer Warby Parker partnered up with American fast food chain Arby's to create a partnership known as 'WArby's.' WArby's was a small pop-up release — its intention was to connect with readers via a comedic partnership between two companies that share nothing in common but four letters. Both companies certainly poked fun at the partnership and leveraged it as a media strategy. However, the real question here is why would a company like Warby Parker, which has gone to great lengths to create and maintain an intelligent, witty brand tarnish their reputation to execute a gimmick with a fast food chain?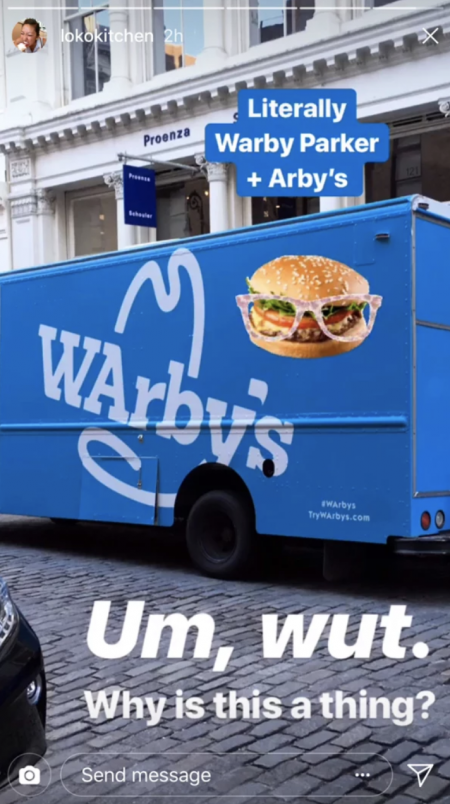 Screenshot by lokokitchen
This isn't to say Warby Parker hasn't executed great partnerships in the past; as a matter of fact, Warby is a brand that has demonstrated that time and time again. They've had notable and extremely successful partnerships with the likes of Virgil Abloh of Louis Vuitton and Maiyet, which have helped grow the company to what it is today. When it comes to WArby's, Warby has little to nothing to gain from this partnership and a lot to lose. On the other hand, this could be considered a win for Arby's (which seems unlikely because the campaign didn't seem to drive droves of millennials and Warby fans into Arby's for a roast beef sandwich).
Often times comedic partnerships and gimmicks can be a great way to draw attention to a brand, although that attention may not always be positive. In this case, it is hard to see how Warby lacked the necessary vision to see that this partnership left them with almost nothing to gain, and years of great branding to lose. Ultimately it hasn't rendered much positive reaction for either brand, unless you're really into Onion Ring Monocles — in which case you will need to wait for the next pop-up truck.
Our takeaway: Only pursue a comedic partnership if it will draw positive attention to your brand.
Pizza Hut x The Shoe Surgeon: A shoe good enough for seconds.
In America, watching televised sports and ordering a delivery pizza seemingly go hand-in-hand. When Pizza Hut partnered with the NCAA March Madness tournament as the official pizza sponsor in 2017, they decided ordering pizza from your phone, laptop or via a " 🍕" emoji Tweet wasn't convenient enough. So, they released the Pizza Hut Pie Tops-- a basketball shoe created by Pizza Hut modeled after classic Nike Jordan basketball shoes, but with a bluetooth powered button in the tongue that will order your favorite pizza to your current location.
What seems like a completely garrish abomination of meme culture meeting streetwear fashion, actually received an extremely positive response — strong enough for Pizza Hut to re-release the shoe the following year as the Pie Top II.
To create these shoes, Pizza Hut partnered with an industry-praised shoe customizer, Dominic Chambrone, better known as 'The Shoe Surgeon' to execute this flawless campaign and stir up interest in their brand among basketball fans, pizza enthusiasts, tech lovers and hypebeasts from across the nation. With this, they earned themselves free marketing via social media re-posts and articles from media sources targeting a wide range of audiences. The shoes themselves are regarded as collectibles and go for upwards of $500 per pair online.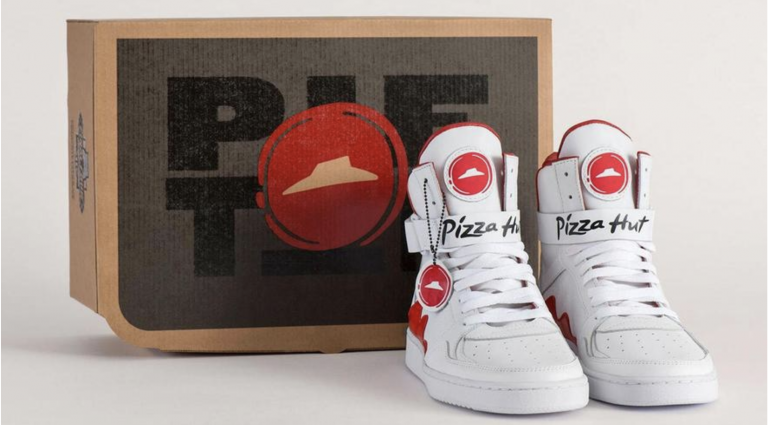 Photo by Pizza Hut
Pizza Hut x The Shoe Surgeon has shown the power of a humorous partnership can be used to the advantage of the brands involved when executed properly, even if they are of limited release or product. It is important to properly prepare for a partnership before you engage, as once it has been released, it cannot be undone. The outcomes can prove to be beneficial for all parties involved as long as there is a clear strategy and narrative which can be followed by the intended audiences.
Our takeaway: If done correctly, utilizing humor is a great way to generate buzz for your brand.