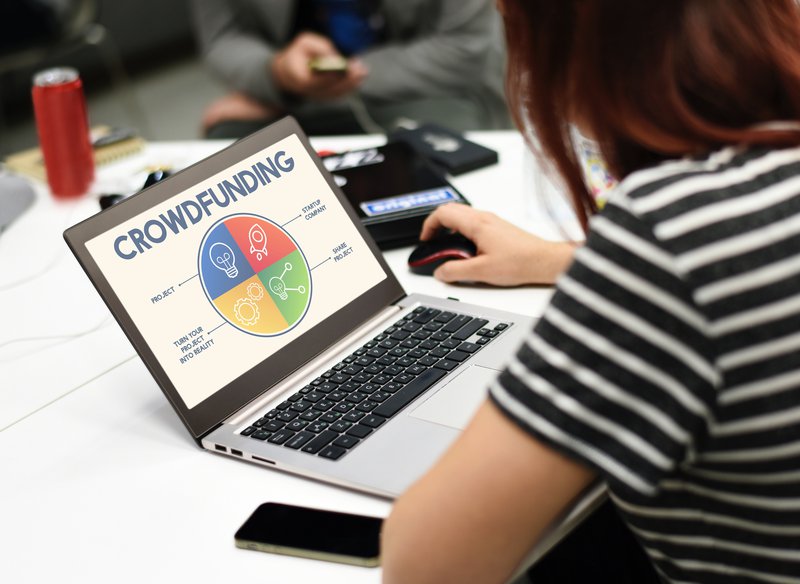 This week's guest blog comes from Jonny Price, Director of Business Development at Wefunder. Jonny's personal experience, first as the founder and director of Kiva's U.S. microlending division, and now with Wefunder, has given him a unique perspective on crowdfunding for consumer goods companies. Read on for insights into which crowdfunding tools are right for you.
Entrepreneurship is on the decline in America. The decline in the availability of capital for early stage entrepreneurs is a big reason for that decline. (Both banks and VCs are investing later and later to reduce their risk). There is a great opportunity for a more community-based approach to funding startups (crowdfunding) to help arrest that decline. And crowdfunding can also help tackle some of the structural inequities in venture funding. In 2017, only 2% of venture capital went to women-only founders, compared to 79% for male-only founders. And in 2016, only 25% of VC funding went outside of California, New York and Massachusetts. Just as political democracy tends to deliver more equitable outcomes than more authoritarian approaches, financial democracy (crowdfunding) can have similar impacts too.
When most people think of crowdfunding, they think of Kickstarter – i.e. perks-based crowdfunding. But at Kiva, and now at Wefunder, there are other applications of crowdfunding that can support entrepreneurs in the F&B or CPG space throughout their capital raising journey.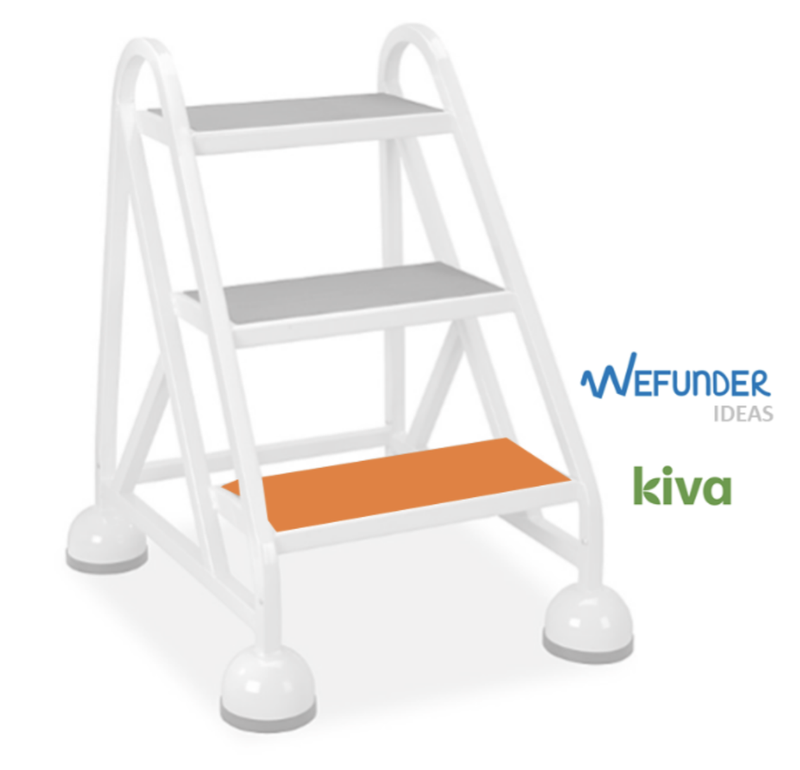 Bottom Rung: Starting out
If you're just starting out, Kiva can be a great option. You can borrow up to $10,000 (although initially you might only be approved for a smaller loan, depending on various risk factors), and it's 0% interest with no fees, so if you borrow $10,000, you pay back exactly $10,000.
Another benefit of Kiva is that it's the easiest crowdfunding option out there. You do have to do some work initially to recruit $25 lenders from your own friends and family (typical requirements are 15-25 lenders from your own network), but once you pass that hurdle, Kiva's lender base comes in strong. About 80% of the capital comes from Kiva's existing lender base, which is very high for a crowdfunding platform. You don't need a video, and it's all pretty quick and easy to set up and execute a campaign. You can learn more and apply here.
Similarly, a new initiative at Wefunder is called "Ideas." Ideas targets super early stage businesses – i.e. just incorporated, or even pre-incorporation. If a founder can raise $10K from their own network, we will match it with $10K of investment from our investor base. As well as connect that founder to world-class mentors from the Wefunder community.
The capital is more expensive than Kiva (because you're either giving up equity, or you're paying investors back with interest), and you have to do more of the work (i.e. you need to raise $10K from your friends and family vs. $2K on Kiva). But you can raise significantly more capital – the upper fundraising limit for Wefunder Ideas companies is $107K. You can learn more and apply here.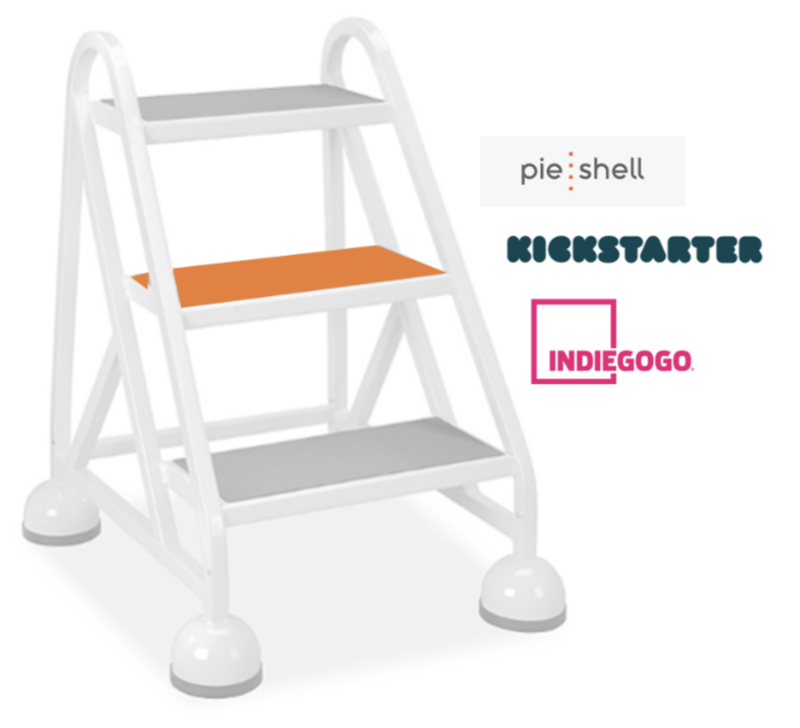 Second Rung: Perks-Based Crowdfunding
For slightly more established businesses, maybe with a bit of an audience, perks-based crowdfunding is potentially a better fit. Kickstarter and Indiegogo are obviously the big names in town. But PieShell deserves a mention too, as they are focused on the F&B sector.
There's not a neat dividing line between "companies starting out should go to Kiva or Wefunder Ideas," and "later stage companies should go to Kickstarter." Wefunder Ideas is certainly limited to companies that are very early, but Kiva loans can benefit more established businesses. And Kickstarter campaigns can be extremely valuable for companies that are just launching a product.
And at the other end of the spectrum, Pico C raised $1.9M on Kickstarter for their craft beer brewing appliance, from 4,301 backers. But the average successful Kickstarter raise is $25K, and it generally feels more appropriate for companies with a little traction, which is why perks-based crowdfunding is on this second "rung."
The best thing about perks-based crowdfunding is that the capital is cheap. It's basically "revenue," although usually you're offering a discount to backers to encourage them to invest. But as long as you don't discount it too deeply, or cannibalize existing sales, it's very cheap capital. One of the downsides is that it can be a lot of work for the amount of money you raise. The average Kickstarter backer pledges $80, so if you want to raise $40K, that's 500 people you've got to recruit.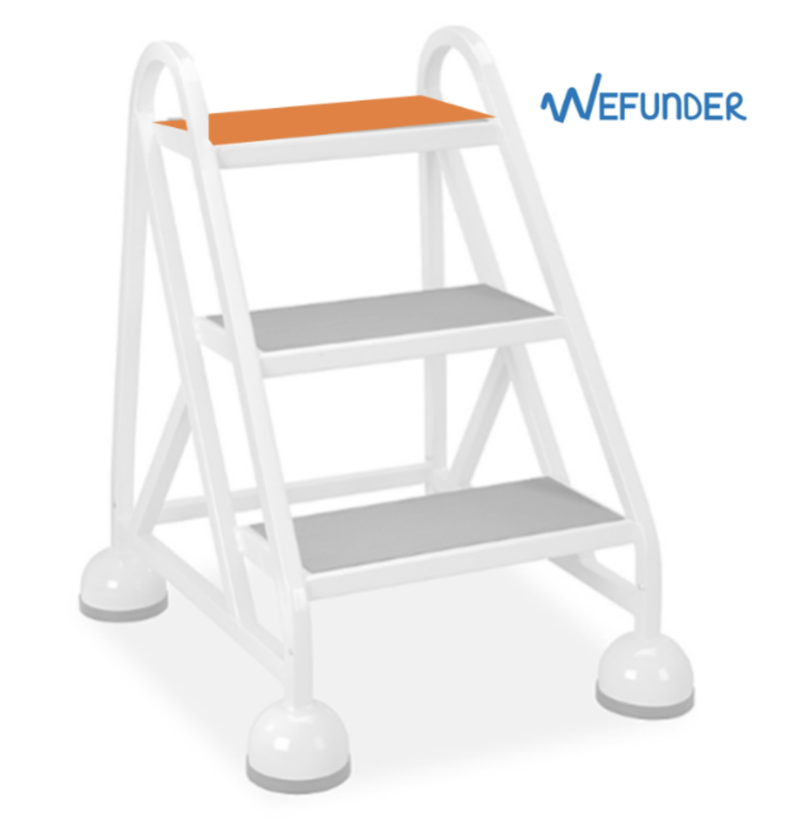 Top Rung: Equity Crowdfunding
For more established companies who need more capital, equity crowdfunding is an increasingly popular option. Enabled by the JOBS Act, equity crowdfunding enables anyone (unaccredited investors, as well as accredited investors) to invest in startups they love. Through "Regulation Crowdfunding" companies can raise between $50K and $1.07M on platforms like Wefunder. (And through Regulation A+, which is basically a mini IPO, companies can raise up to $50M from unaccredited investors.)
The average company on Wefunder raises $350K, from 350 investors investing $1,000 each. And since May 2016, when the law changed, Wefunder investors have funded over 200 companies with $80M. Here in the Bay Area, Gelateria Naia recently raised $642K in equity capital from 324 investors. And on the other side of the country, Medford Brewing Company launched their campaign today, and have already raised $64K from 97 investors.
Equity crowdfunding can be a great substitute for, or complement to, conventional investors (e.g. Angel Investors, early venture capital firms) for companies raising a Seed round or Series A. If you believe that recruiting a thousand customers and community members as investors in the business will turn them into more loyal customers, and enthusiastic brand ambassadors, it could be a good fit for you.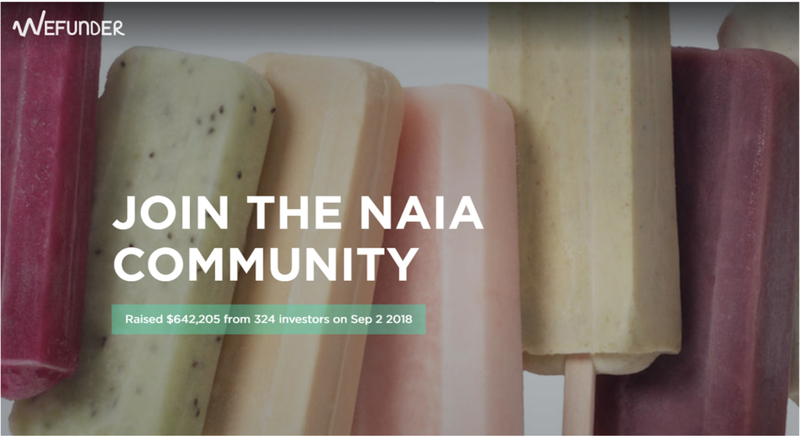 Curious to chat about the crowdfunding ladder, or have questions? Want to learn more about equity crowdfunding and apply? You can do so on our site, or send me an email at jonny@wefunder.com.