Why I Decided to Launch an Incubator for Pre-Product Founders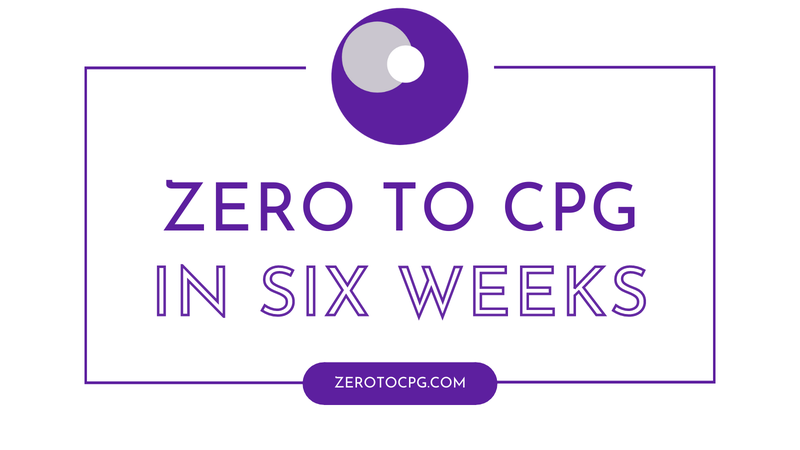 It's no secret that I love helping founders. And I love brands. That's why Parsnip exists. But that's also why in the last few weeks, in collaboration with fellow founder-and-brand-lover Elena Guberman, we decided we needed to launch an Incubator. Zero to CPG in Six Weeks exists to support early stage pre-product founders get their idea out of their head and into the world. Read on to learn more about why we decided to launch an Incubator in 2021, and how we're going to lift the entire CPG industry through this effort.
A Bit About New Businesses
In the midst of a year of COVID-19, hundreds of new businesses were formed. In fact, "new business applications, which is the Census Bureau's tracker for startups, grew 38% in the week ending Oct. 24, compared with the same week a year ago." Woot! This is exciting news for consumers and businesses alike; as we emerge from the pandemic, and founders begin to move forward in their startups, we can expect job growth, innovation, inspiration, and a flourishing of new offerings in the coming years. I am so excited about the entrepreneurial spirit that will pull us all up.
But with that increase in startups comes pressure on industries to provide the TLC necessary to support founders, especially when founders are moving into a new space for them. Without the expertise required to go from idea to business, founders can weigh down existing infrastructure, seasoned founders, and industries that may not have enough support in place to fully integrate passionate entrepreneurs. Elena and I both love supporting founders, but we've also found that endless questions (and often repeated ones) peppered our way don't actually do the best job of providing support, deep expertise, and the ongoing care needed as a founder moves forward with their idea.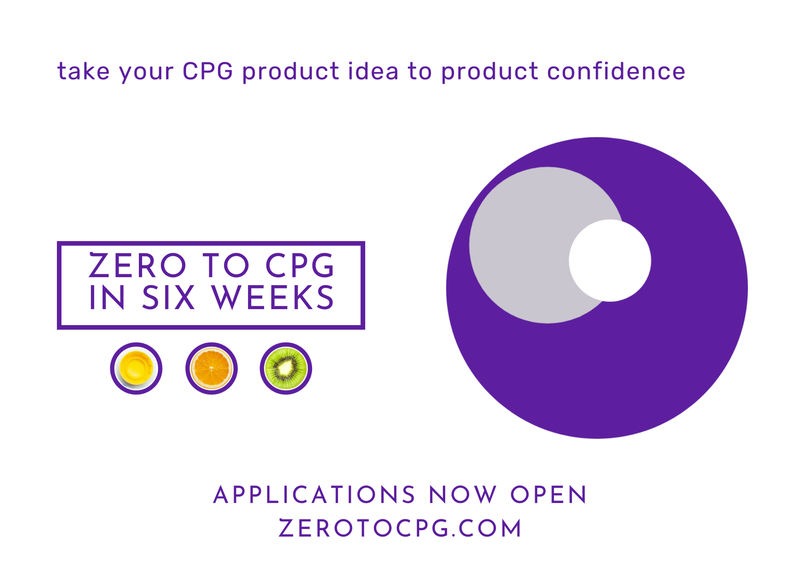 A Bit About The Incubator
I love that founders often chase a passion to start a business. In fact, I am one of those founders! Before Parsnip, I was working on Nibble, a healthy snack company, which I was compelled to start after years in the corporate world. I knew no one in the food industry, but had energy and passion to quit my job and become an entrepreneur. I am incredibly grateful for the depth of mentorship I received once I hustled to attend events and conferences in the CPG space, and met the wonderful people that gave so much of their time to me.
And yet, information is sporadic, disparate, fleeting, and difficult to find for early stage founders. Mentors are tired and pulled in a thousand directions. Climate change is hanging over all of us. If the CPG industry is going to support the next generation of entrepreneurs, we need more efficient tools to support them. We need expertise distilled, business-building blocks customized, mentors matched appropriately, and inspiration to come from all around. We need founders to understand the impact of the choices they make early on, and guide them to think about their products and their businesses with sustainability, impact, growth, fundraising, planning, employees, branding, and a dozen other elements of CPG brands in mind!
We are confident that Zero to CPG in Six Weeks is the Incubator to support early stage founders in making their big dreams a big deal. We've created the structure within a high-energy, connected environment to help entrepreneurs understand the industry without all the wasted time, endless searches, and wondering if they're actually on the right track.
If you know any founder that has a product idea that should be in the world, encourage them to apply. And if you want to be involved as an inspiring founder, supportive mentor, or industry expert, shoot me a note! Thank you for your support.