Working With Influencers and Building Community: An Interview With Ani Chivchyan of Yours Truly Ani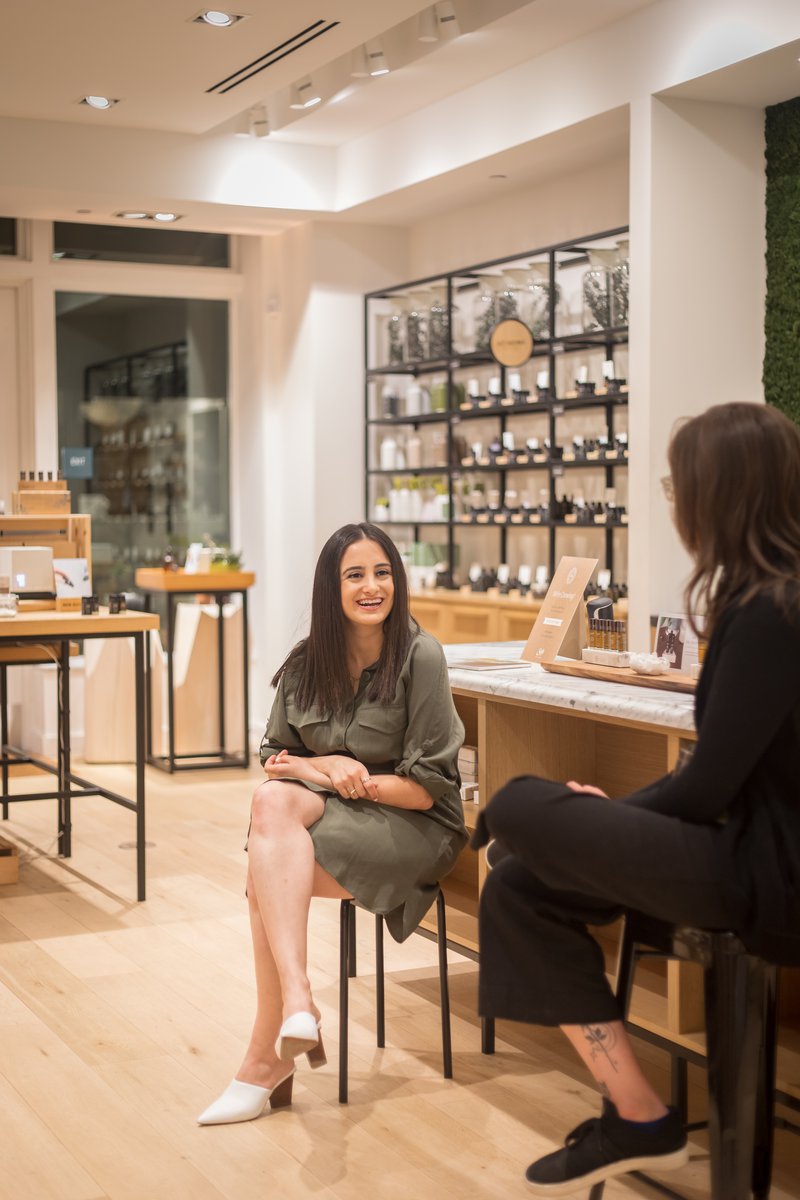 This week's interview with blogger and poet Yours Truly, Ani is all about working with influencers, community, and how to stay sane during this pandemic.
Header photo credit: Austin Li
Tell us a little about yourself!
After graduating from UC Berkeley with a degree in English (#GoBears), and living in the Bay Area for 5 years, I recently moved back into my hometown in LA. I work full time as Head of Creator Community for a San Francisco-based art and design startup called Wescover, a website that reveals who-made-what in spaces.

In addition to my full time role, I have a Lifestyle Blog called yourstrulyani.com where my goal is to inspire my audience to love themselves and live more holistically healthy lives. I do this by sharing lifestyle content as well self love and positive affirmation focused poems and quotes.

I've had the honor of serving and connecting with my local community by leading self-love poetry workshops at retail stores like Outdoor Voices, Modcloth, and Saje Natural Wellness. I've also had the pleasure of partnering with some amazing brands that I love, including Territory Foods, a match made via Parsnip!

Some fun facts about me:
I'm an entrepreneur at heart.
I used to own a cake pop catering business with my sister (@instagramcakepops)! We catered cake pops for weddings, bar mitzvahs, birthday parties, and celebrity events for about 4 years. In college I would make and sell floral crowns (a lot of people would purchase them for music festivals), and I started my first "business" in fourth grade, where I'd collect rare and uniquely designed pencils and sell them for 25 cents - 1 dollar!
Laughing is my favorite!
As a kid, I used to get in trouble for laughing too much during class! Now, I love stand-up comedy. For me, it's especially helpful during difficult times to find the humor in things and let myself have a good laugh.
I was named after an ancient Armenian city.
The city of Ani was the capital of the Bagratid Armenian kingdom. I'm a first-generation born Armenian-American, and even though I wasn't born in Armenia, I'm very proud of my roots and have been to the Motherland twice with the most recent visit being for a short term mission trip to serve Yerevan and some of Armenia's villages.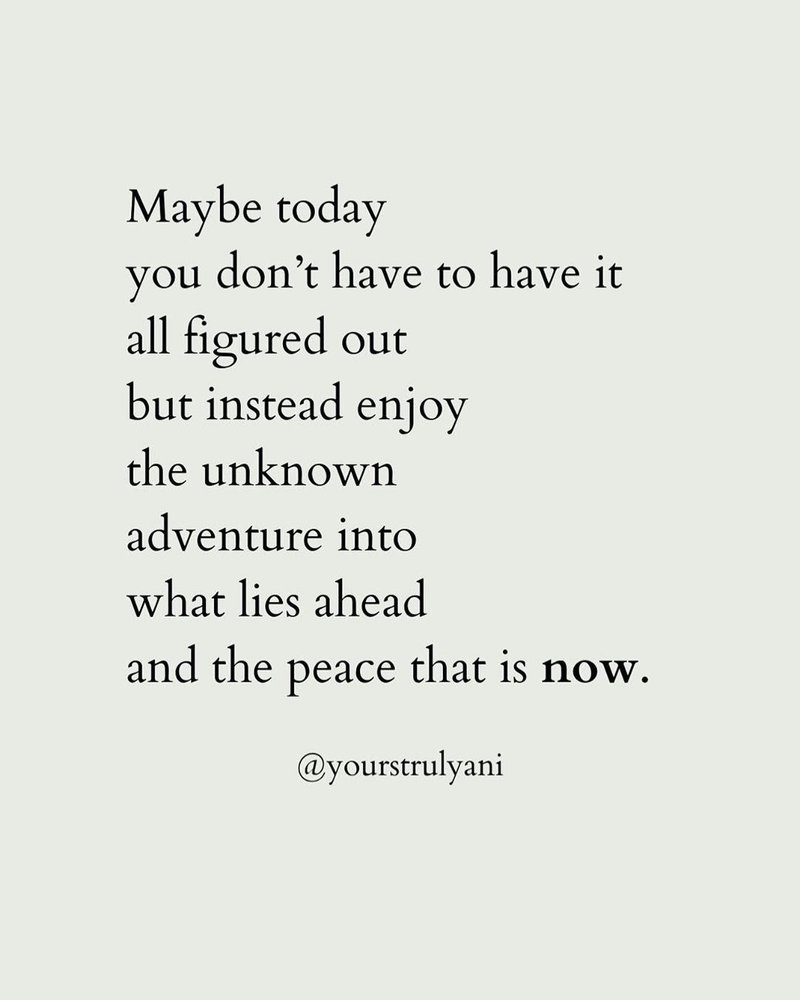 How did Yours Truly Ani start?
I started blogging about 11 years ago! Back then, my site domain name was my name and my last name––"anichivchyan." I went on a blogging-break for a bit and later realized how much I missed it, so I decided to start blogging again around 2013, and went with the name "yours truly, Ani" because I wanted my blog to be sort of like a digital diary. I was an English major in college so that was also fitting!
What are some values that you hold in your life and in your business?
Be authentic: I'll only share what's real and genuine. I want to be true to myself and my audience.
Provide value for my audience: I take into consideration what my audience finds helpful, and do my best to deliver valuable content for them.
Be kind and encouraging: It's important that I'm creating a space that encourages people to spread positivity and words of encouragement.
Work from a place of rest: I need to take care of my physical, mental, spiritual, and emotional health before I pour into my community. Otherwise, I'll be trying to give from an empty cup! So for me it's important to rest and take time off.
How important are those things when you choose brands to partner with?
Very important! I won't work with a brand unless I love their product / the service they provide. It must align with what's valuable for my audience, too, otherwise, the partnership would be irrelevant both for myself and the brand. The brand's messaging and overall mission is definitely important to me, as well.
What are some of the biggest mistakes brands make when looking to work with an influencer?
I'm grateful to have had the opportunity to work with some amazing brands! Some mistakes to avoid:
Not doing your research before reaching out to the Influencer (ie when I get emails about sponsoring a diaper company––I don't have kids, so it wouldn't make sense for me to promote the brand).
Not allowing the influencer to have creative freedom over the project.
Not building a relationship with the influencer or being open to a long-term partnership with them (this could be a huge win for the brand if the first project is successful).
Not recognizing how much work is put into each project, resulting in not compensating the influencer fairly (varies on a case by case basis of course).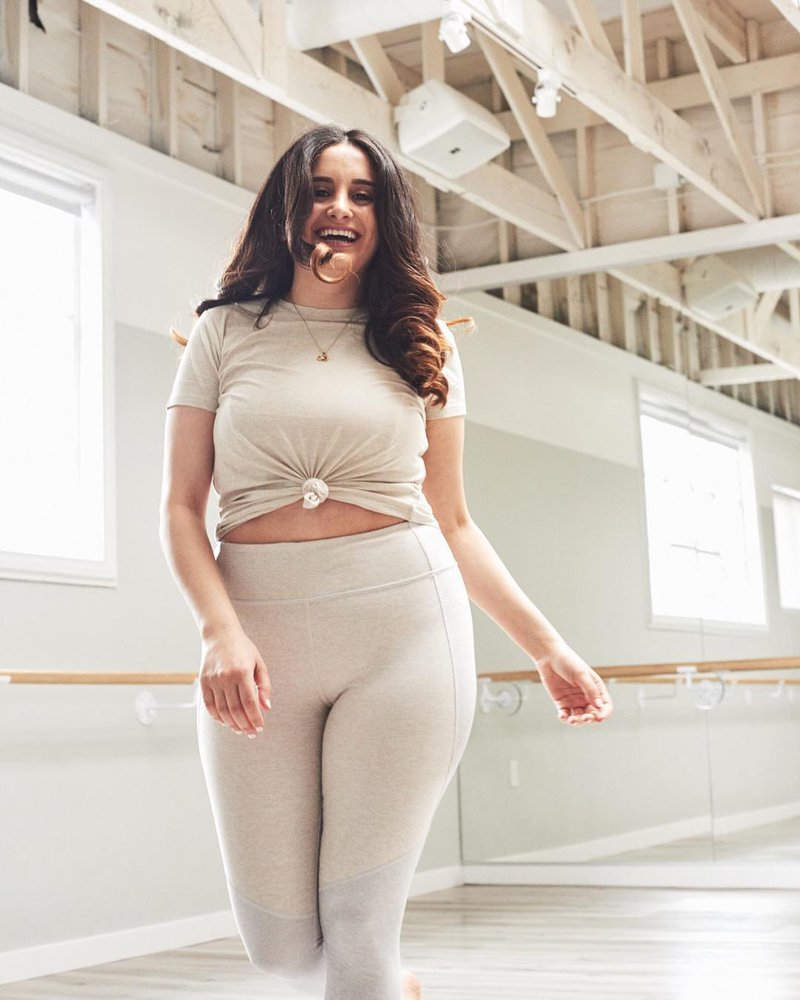 Photo credit: Rob Schanz
Beginning an influencer program can be overwhelming for some brands. What advice can you give other brands on taking that leap?
Step 1: Identify a goal for starting an influencer program (ie increase sales of your new product by x%, or increase brand awareness) and what your key metrics will be so that you can determine whether or not the campaign was successful.
Step 2: Think about the ideal influencer you'd want to work with. Their brand must be aligned with your brand's mission and message. Then start building an Influencer list for outreach.
Step 3: Decide on the compensation plan (ie can be in monetary form or by trading product for promotion)
Step 4: Start outreach!
Step 5: Measure the success of the campaign

Another good place to start is partnering with a local business (i.e. retail store or cafe) and hosting an event so that you can meet local influencers in person. You can give every influencer a goodie bag and kindly ask if they can post about the event in their IG stories or however they see best fit.

You are the Head of Creator Community for the company you work with. What is your biggest advice for companies looking to build more of a community around their product, brand, or mission?
Here's a definition for the word "community" I found online: "a feeling of fellowship with others, as a result of sharing common attitudes, interests, and goals." Your community can start with 1-2 people in addition to your internal team! In order to grow your community, it's important to focus on serving your existing community first. With that said, here's my advice:
Figure out what your community values and needs most. Be genuinely curious and ask them about their pain points, their successes, their goals, and how you can help them. Make an effort to get to know them: go on phone or zoom calls, ask questions (via social media, your newsletter, or even in surveys), or even meet them in person.
Start building out your list of community "leaders," essentially the brand ambassadors. These people can be similar to the influencers you work with in that they'll help you spread the word about your company, because they love it and are part of your community themselves.
Collaborate with them and support them by getting involved at their events. A lot of community members will have some great tips on the industry so make sure you ask them for advice on who to reach out to next, who to collaborate with next, and what other companies or potential "ambassadors" you can work with!
Give your community a voice! Feature them on your blog, social media, or newsletter, do Instagram takeovers with them, etc.
Anything in the pipeline you are looking for a partner on, that our members might be able to help with?
Each month I share a "monthly goals" post, which are usually related to weekly HIIT workouts, paleo eating, personal finance goals (I'm working on paying off my student loans), and self-care practices like doing a morning devotional every day. A partnership related to any of my monthly goals posts would be so fun!

In addition to the monthly goals posts, stay tuned for some more content related to: paleo cooking, curly hair care, my simple makeup routine, beauty tips for eczema-prone skin, at-home fitness, and outfits I wear to work from home. I'd love to partner with more fashion, beauty, lifestyle, and wellness related brands so if your brand falls into any of these categories, feel free to email me.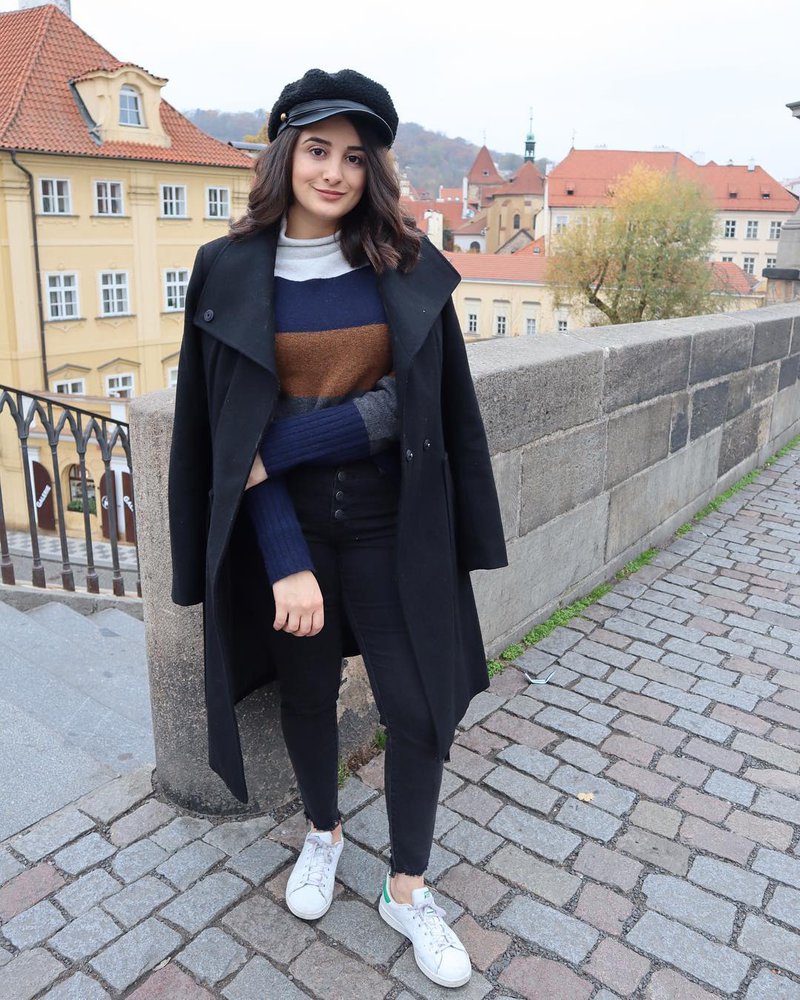 What wellness, food, or skincare trend are you most into right now? And what can you just not seem to get into?
One that I'm loving: I will always love clean-beauty products and paleo-friendly foods!
One that I can't seem to get into: CBD Skincare––nothing against it, I just haven't gotten into it yet.
Share with us your:
Fave plant-based trend: Plant based protein! Currently loving Vega's chocolate protein powder as well as the Après mint chocolate protein drink
Fave beauty brand: There are so many that I love, and because I enjoy trying new products, this one changes often. Right now, I'm loving First Aid Beauty. Their products are gentle and great for dry and eczema prone skin, like mine!
Fave female-founded company: Wescover! #shamelessplug the company was co-founded by a female and a mother of two. Vixen Kitchen [Parsnip member!] is another female-founded brand that I love. Their paleo ice cream is delicious!
Fave wellness activity: Prayer and meditation
Covid 19-Questions:
What are some ways you're staying mentally healthy during this time?
Faith: As a believer, I put my trust in God and meditate on His words and promises, which gives me peace during difficult times like this.
Mindfulness: When I feel worried or anxious, I first begin to take deep breaths. Then, I think about something positive. I can't think about two things at the same time, so I remind myself of things I'm grateful for, which helps reduce anxiety.
Taking care of my body: Food and fitness really does affect your mental health. I'm making sure to stay healthy (mostly paleo for me), drink enough water, and stay consistent with my workouts. Sticking to my routine also gives me a sense of normalcy.
Therapy: Therapy is very helpful and I encourage anyone who is considering it to give it a shot! Many therapists also over therapy over the phone, too.
Community: I'm staying connected with friends and family via FaceTime.
What advice do you have for small businesses (or influencers) looking to do brand collaborations during this time?
Here's what I've been reminding myself:
Don't give up and don't get discouraged––people are still making purchases and companies are still advertising, so don't be afraid to approach brands/influencers, but be especially sensitive during this time. Be genuine and ask how the person (or company) is doing, and if there's any way you can help.
Get creative and think outside of the box when it comes to collaborations.
In light of focusing on the positive, I think it would help to stay connected with your community and actively seek out success stories! If you are a brand, maybe you can connect with other brands in your network and find ways to encourage one another, exchange feedback and tips, and share small and big wins. Same goes for influencers.

You've been working remotely for a few months now, since Wescover is based in SF and you're in LA. Any tips for working from home efficiently?
Get out of your PJs––I still dress very comfortably (yoga pants) but getting out of my PJs is an absolute must
Have a schedule and stick to it. Set mini goals for the day to remain on task.
Take your actual lunch––and if you need to, nap or lay down during your break! I love going for a quick walk during my lunch break, too.
When you're working, focus your full attention to work. If you are taking a break, focus your full attention to that. Multitasking can be draining.
If you live with family or roommates it might help to let them know you have conference calls as a courtesy.
Communicate with your team and manager daily.
Maintain a tidy space––if your home office is in your room, don't skip making your bed. Before finishing up the work day, organize your desk/space so that you can go back to it with a clear mind the following day.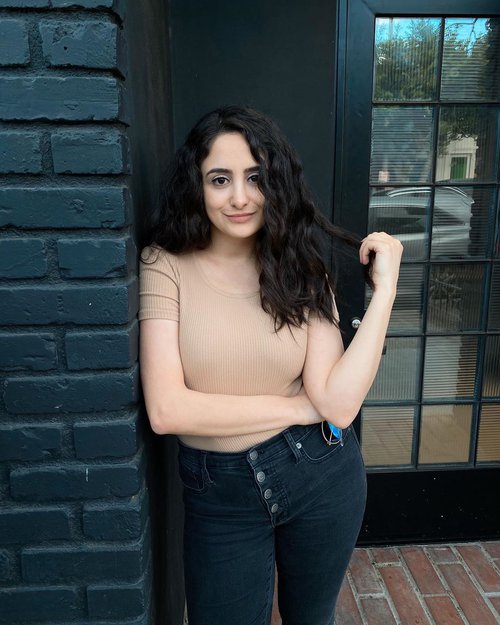 Where can we find you online?