Your Products in Swag Bags: Why This Form Of Partnership Marketing Is Worth It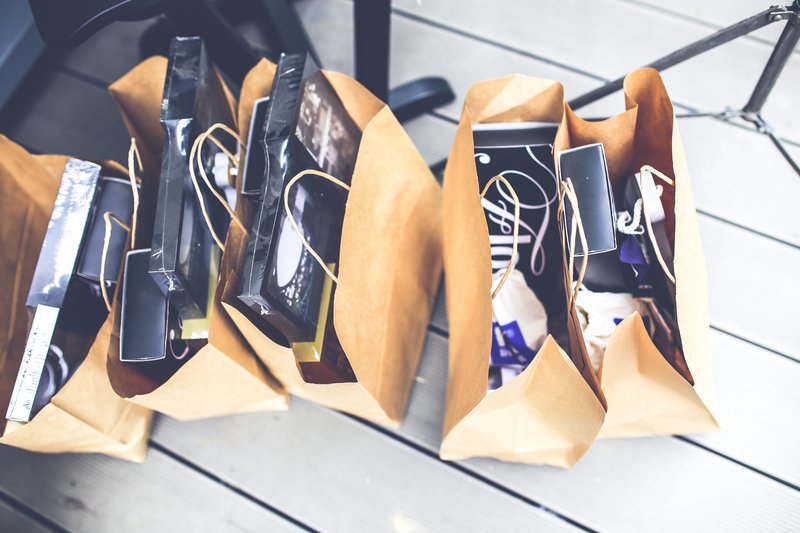 We're pretty sad that awards season is over. No more speculation about best picture winners or whether Gaga and Bradley are a thing. Maybe the celebs are feeling withdrawal, too, but at least they have some nice Oscars swag bags to hold them over until next year.
If you've ever thought about creating swag for your company or getting your product in swag bags, here are the benefits of getting your products in swag bags, why this form of partnership marketing is worth it, and key things to remember when hopping on the swag train.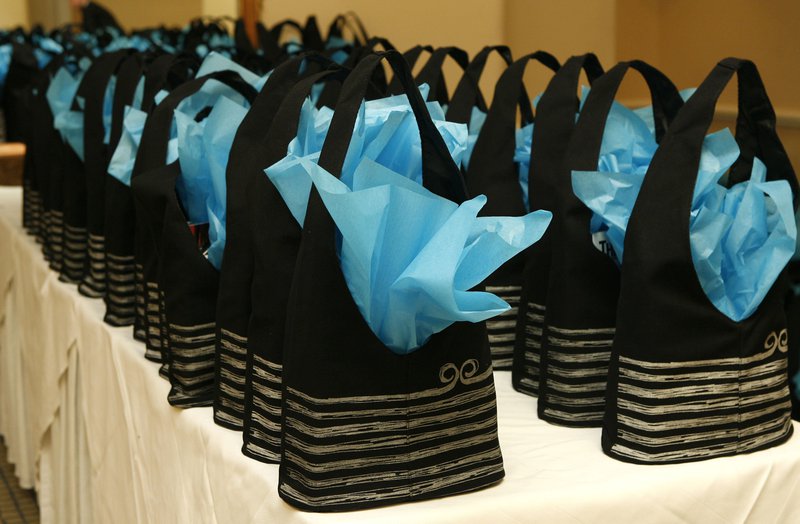 Gift Bags during 6th Annual Oscar Celebration of New Zealand Filmmaking at The Beverly Hills Hotel in Beverly Hills, California, United States. (Photo by Donato Sardella/WireImage for New Zealand Consulate General)
Swag builds brand awareness
The biggest benefit of swag is that it generates exposure for your brand. According to Marketo, "even if a person has only a fast interaction with your swag...you're creating some level of brand familiarity." The more people are familiar with your brand, the more likely they will decide to make a purchase.
Key takeaway: Make sure to keep your target audience in mind when you're creating swag or putting your products in a swag bag. Exposure to the wrong customer could lower your ROI (return on investment), whether that's in the form of revenue, press, or partnership leads.
Swag is affordable
While we can't all afford a splashy television commercial featuring Uncle Jesse, "a budget of several hundred dollars will get you into the promotional products game – and promo items are persistent marketing, designed to last and deliver your message repeatedly, over time," as Fast Company says. Oscars swag bags can cost in the thousands just for the opportunity for a company to contribute their products, but most of the time swag is a great alternative to costly traditional advertising and can be the gift that gives on giving.
Key takeaway: You don't have to overspend if you're hitting the right target audience. You could get a great deal on branded swag (your logo on an item) and still make a statement that stands out from the rest at conferences or trade shows. That being said, don't skimp on quality. You don't want the item to fall apart and be forgotten in a few months' time as that will lead to a poor brand impression.
Swag generates reciprocity
We've all heard the saying "what goes around comes around" — turns out, also true for swag! When you give out swag, it can "trigger what researchers call the reciprocity effect — the conditioned cultural response to return the kindness of a gift — which can manifest itself in better response rates, repeat business, and referrals," per the same Fast Company research. So set those goals at the beginning of your swag project: determine whether getting a certain number of email newsletter sign-ups or leads or forwards, etc. is important to you.
Key takeaway: Greater brand awareness could lead to word-of-mouth marketing, PR coverage, and even brand ambassador love. You just never know who can help you to take your business to the next level which is why thinking about your target audience and your investment upfront could make all the difference.
Need some ideas for swag? Read this roundup of swag items that made a lasting impression on the minds of some top marketing professionals.
Have you created swag before or has your product been included in a swag bag? We'd love to hear your experience and thoughts in the comments below!