10 Products to Help You Take Care Of Yourself This Winter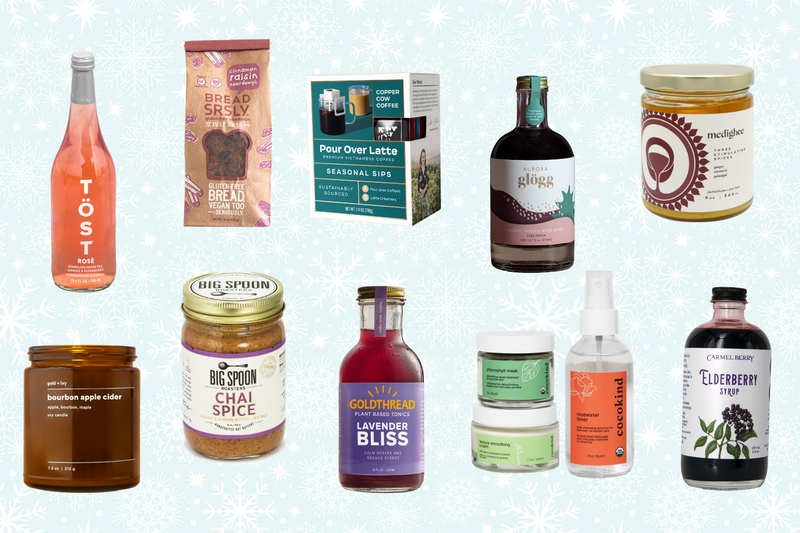 Traditionally, the winter months are a time to relax and refresh before spring brings a restart. If we think about the calendar in terms of our early ancestors who were nomads or farmers, you didn't do very much in the winter - it was a time to rest and recuperate. And I like to adopt that mindset for me, my family, and my business as well. 
In terms of food, it is also a time we associate with dense and indulgent foods - and for good reason - biology tells us to take and calories we can get at this time! So while everything should come in moderation, there's a reason you think you might just make another batch of Christmas cookies at the end of January.
Or, you might use January as a chance to reset as an entrepreneur (hello, resolutions!) and healthy-up as an individual. Winter means a few things to me: slowing down, warming up, and boosting my immunity. So, I rounded up a few of my favorite products for doing that this year.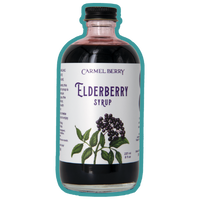 Elderberry syrup is known among the wellness community as a way to support your immune system and Carmel Berry Co. hand-picks and fresh-presses their elderberries from American farmers. They recently launched their Elderflower Comfort Tea which is perfectly floral and light for a night in taking some time to recharge in these quiet winter months. They also just launched a new website!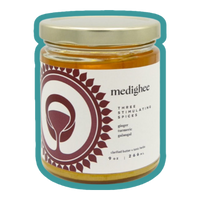 All of Medighee's blends sound delicious and fantastic for using on warming foods and roasted veggies in this cold weather. I was particularly called to the Three Stimulating Spices blend because it contains ginger, turmeric, and galangal. Galangal tends to taste sharper and more peppery than ginger so the three come together to make for a stimulating and warming ghee.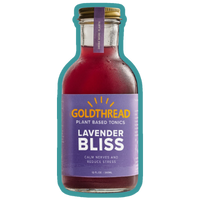 This Lavender Bliss tonic from Goldthread sounds like the perfect way to stay calm, cool, and collected when this winter doesn't exactly feel like a low-stress time thanks to the pandemic. I love that Goldthread shares where their ingredients are sourced: the lavender in this tonic comes from the Rhone Valley in Southern France.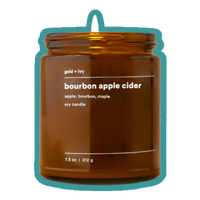 Need a reminder to slow down and get cozy this winter instead of go-go-going all the time? Gold + Ivy's candles are perfect for that. Set one on your desk, your counter, or your coffee table and everytime you see it, it will remind you to light it, take in the warm and comforting scents, and sit down for a minute to enjoy. My personal favorite is Bourbon Apple Cider but Moonlight and Arc are calling my name.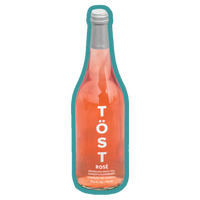 These zero-proof sparkling beverages make you feel fancy, just like popping a bottle of champagne! If you did Dry January and it felt amazing or you just want to cut back on your alcohol consumption, TÖST is a great option. They have two flavors: the original with white tea, white cranberry, and ginger and the rose with white tea, Ginger and Elderberry. Cheers!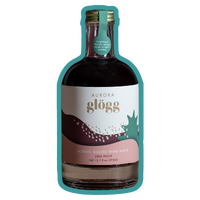 If you are looking for a darker non-alcoholic option (or a cocktail mixer) with some spice to it, this is the way to go with its black currant and winter spices. First of all, the bottle is gorgeous and you cannot go wrong having this on your counter or on your bar. They donate 1% of all sales to La Cocina SF, a nonprofit working to bring equility to business ownership for women, immigrants and BIPOC.
Note: While they are sold out on their website they have some retail locations in the Bay Area you can make a purchase or they list some of their online stockists as well!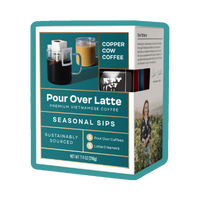 My coffee consumption definitely goes up in the winter! I love the warmth and the ritual of it onslow and dark winter mornings. Ritual is important in helping us slow down and take time for ourselves. Copper Cow makes Vietnamese pour overs, which if you have never had them before you are missing out! The perfect way to try them is the Winter Sampler with Pumpkin Spice, Peppermint, Churro, Vanilla, and Black coffee! Churro?! Yes please.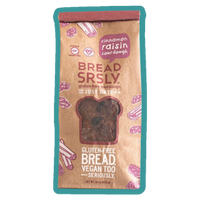 Winter. Is. For. Carbs. The bears know it, the squirrels know it, and I know it. This Cinnamon Raisin Sourdough loaf from Bread Srsly is calling my name. I have had their original flavor before, and it is a delicious gluten-free option! Cinnamon is the perfect winter spice and I can just imagine eating this with some nut butter and coffee on a snowy morning.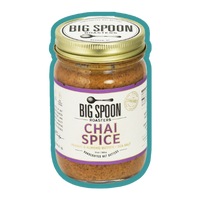 Speaking of nut butter, Big Spoon Roasters is local to me and I cannot get enough of their different flavors! The Chai Spice sounds perfect for just about everything - toast, apples, pears, the list goes on. Comfort foods call to us in the colder months and something about a thick and slightly spicy nut butter just works.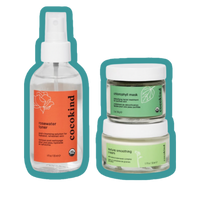 I don't know about you, but my skin is so dang dry this winter! I love my cocokind products when it comes to moisturizing with real ingredients. This Mask and Moisture Bundle looks perfect for tackling that dry winter skin and giving yourself some pampering time to slow down, reflect, and take a break. 
---
Want more from Parsnip? Follow us!
This gift guide was written by Emily Hines, a freelance brand manager for CPG brands.