11 New-To-Parsnip, Minority and Female Founded Brands We Are Loving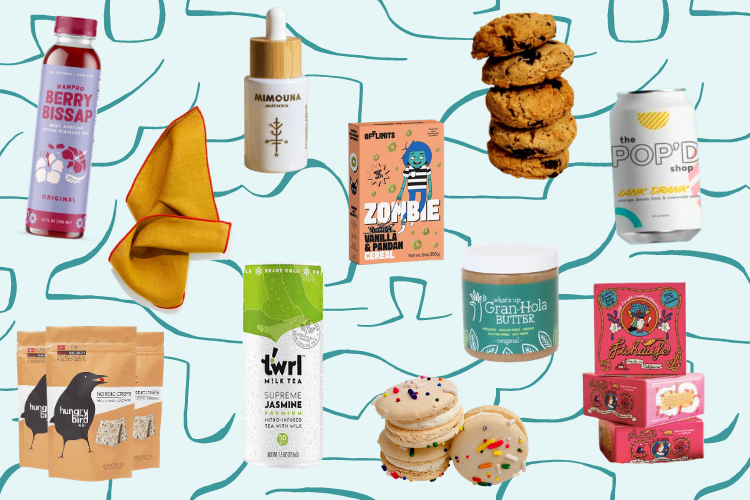 The number of brands that come out weekly, continue to grow, and end up on my radar even during the midst of this unprecedented time is a beautiful thing giving me a lot of joy. I was looking through some of our newest members the other day and was so delighted by the number of female and minority founded brands that I had not heard of before doing amazing things.So many of these brands have the most incredible stories behind them, so I highly encourage you to head to their about pages to read more!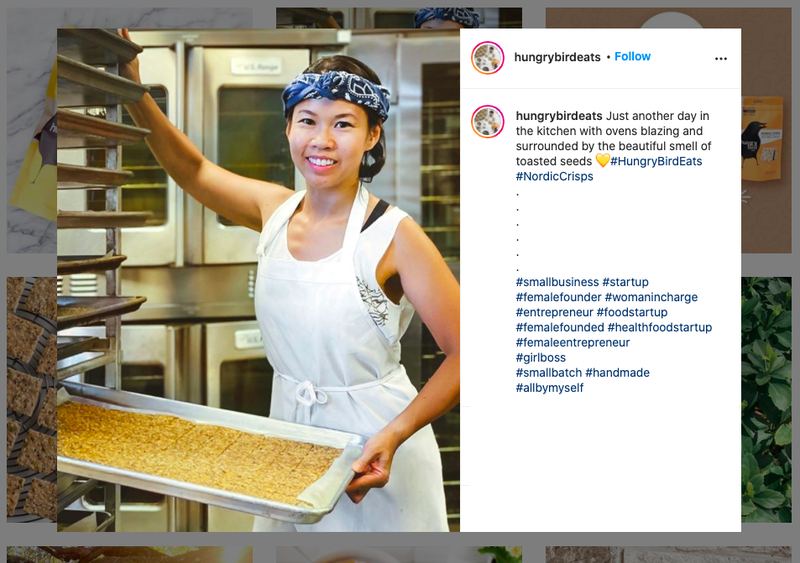 The low-key charcuterie board has made its way into my life recently, and when I say low-key I really just mean some cheese, some crackers, and an apple. These 'nordic crisp' crackers belong on that plate! The brand is based in Brooklyn and founded by Tina Diep, is inspired by Scandinavian recipes and real ingredients. You can read more about her story of starting the company after her son developed a nut allergy and overcoming the closing of their food incubator kitchen here.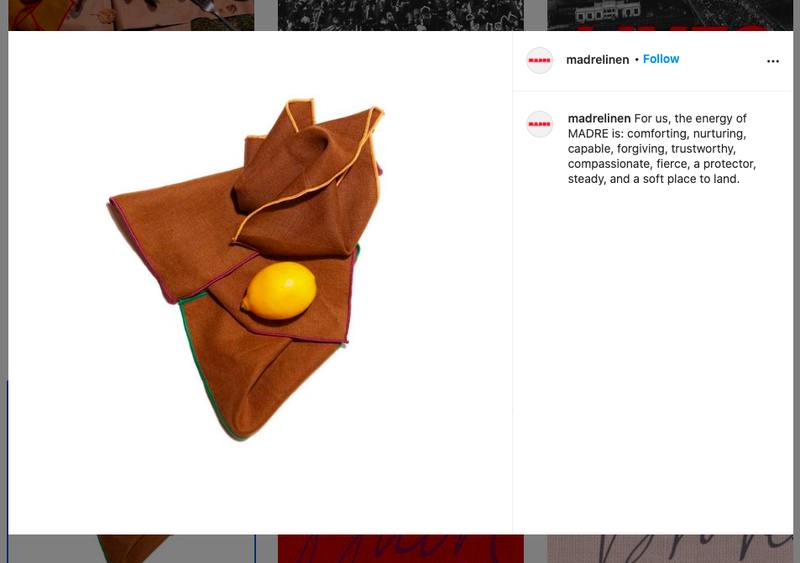 "Whether it's gathering for a meal with cherished friends or tucking yourself into bed, MADRE honors the simple, necessary, and universal delights of food and rest."
How beautiful is that? MADRE makes linens for your table and your bedroom and other home essentials. Founded by two mothers, I am drawn to almost everything on their about page and as I dive deeper into their site the hidden gems behind who they are and what they believe in (see the story behind their name and their statement on anti-racism). All of this is without even mentioning their gorgeous linen napkins, tablecloths, and bedding.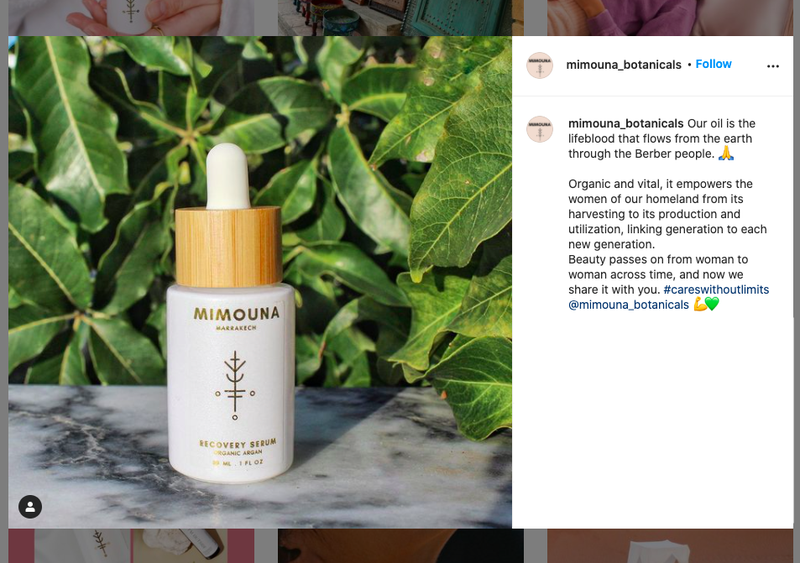 Founder Amal Amgaad, grew up under Berber influence, so using and making Argan Oil has been something her family has done for generations. She now bottles and sells that pure and organic Argan Oil in the most beautiful packaging. My favorite thing about the brand? The story behind the name comes from one bad a$$ woman, Amal's grandma, making her own way in Morocco. Read more about how Amal is carrying on family tradition here.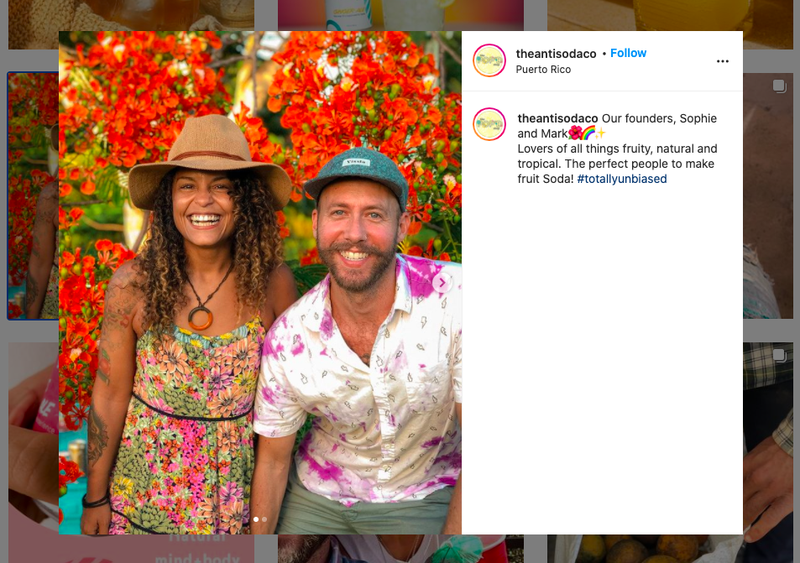 The Pop'd Shop is taking on cultural classics and bringing them back to their roots like their Ginger Ale and Orange Soda. Their ingredients are all sourced from small farms in Puerto Rico and they brew, carbonate, can and label everything by hand! I especially enjoy that their about page shows founders Sophie and Mark embracing their quirkiness; we need more of that authenticity in founders!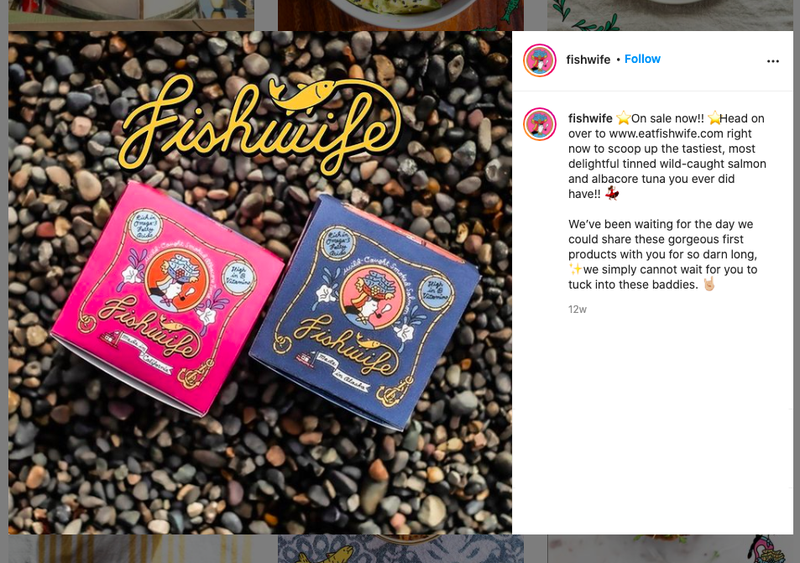 I love it when the name behind the brand has a great story to it. "Fishwife" was the name given to the wives and daughters of fisherman dating back to the 18th century. Even better? The term evolved over time to be an insult directed towards brash, brassy women who curse (*raises hand*). Founders, Becca Millstein and Caroline Goldfarb, work with "small-boat fisherpeople and micro canneries on the West Coast and Galicia, Spain." I love this video they made featuring some of their fisherpeople!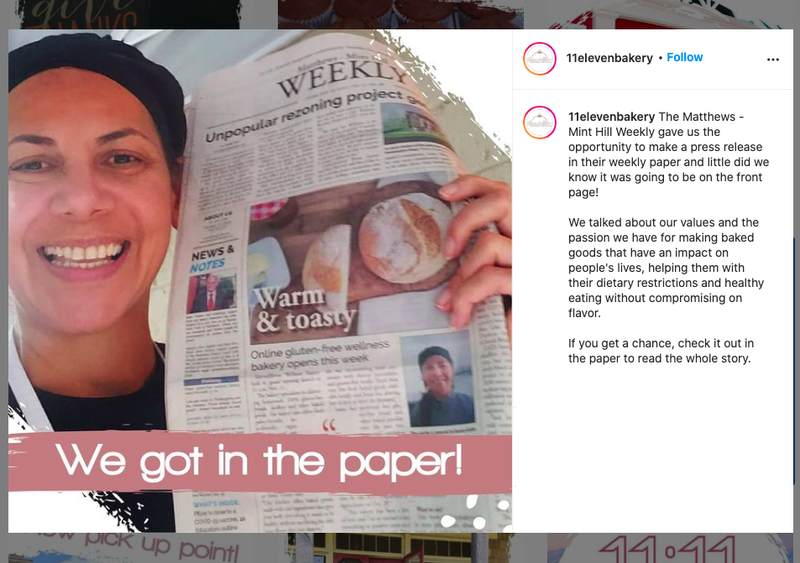 This online bakery is 100% gluten-free and incredibly mouthwatering! So many people have a fear of needing to cut gluten, but founder Sussa Goins is here to bake you something that shows that you don't need to miss out on your old favorites. You can read more about her story, mission, and values here. And while you are at it pick up a Beginner's Kit of some of her must-haves (that's breads, muffins, cookies in one easy purchase, woot!)!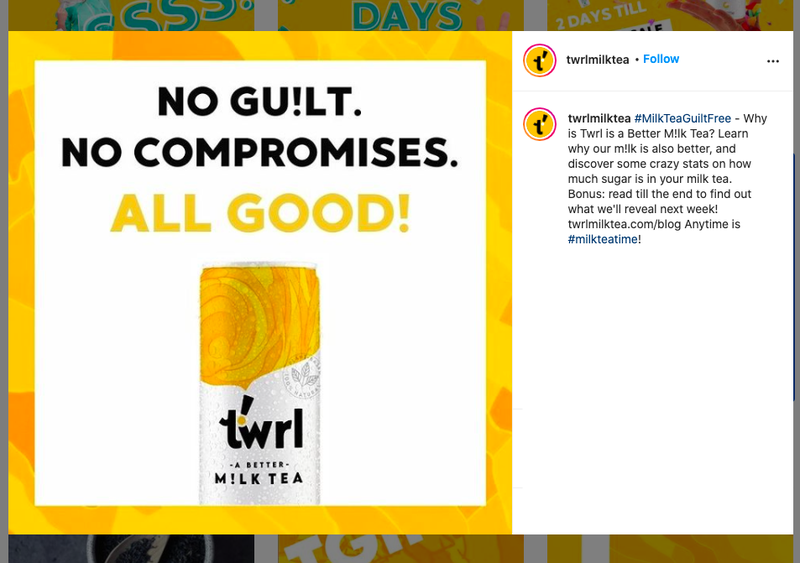 Pauline Ang, the Founder and CEO Twrl M!lk Tea, is making a low-sugar, plant-based milk and organic drink from ethically sourced teas. After trying countless milk teas and finding inconsistencies in taste and quality she wanted to make a portable, better-for-you version. Pauline's background is in brand and design which is no wonder considering how fun and fabulous their packaging is!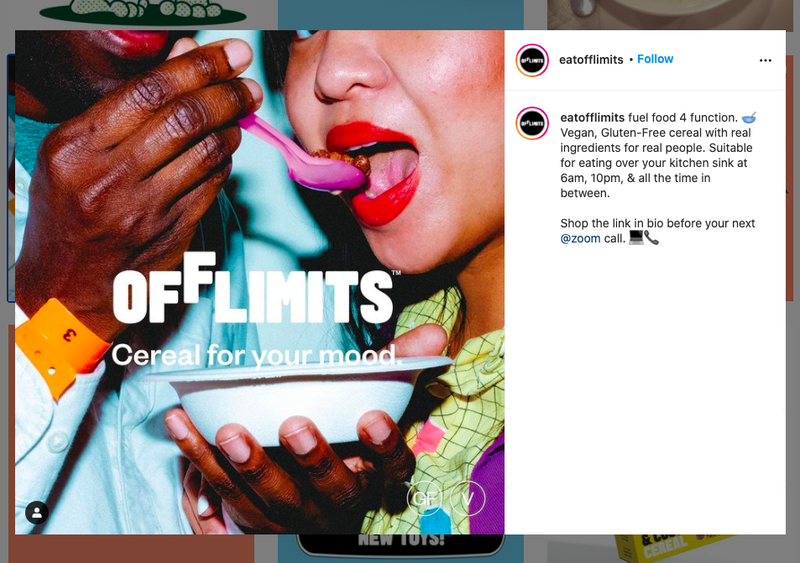 I have to tell you. I actually landed on their homepage and started laughing - the humour in their pop-up was incredible. As an email marketer I 1000% sent it to my clients as an example of how to do it right. Off Limits is making better-for-your cereals that are organic, gluten-free, and lightly sweetened with a twist of ingredients like adaptogens and coffee. What I absolutely love about this brand is that they are fun and real and breaking all the rules. Their cereal mascots have feelings and moods - and Dash is the first ever female cereal mascot!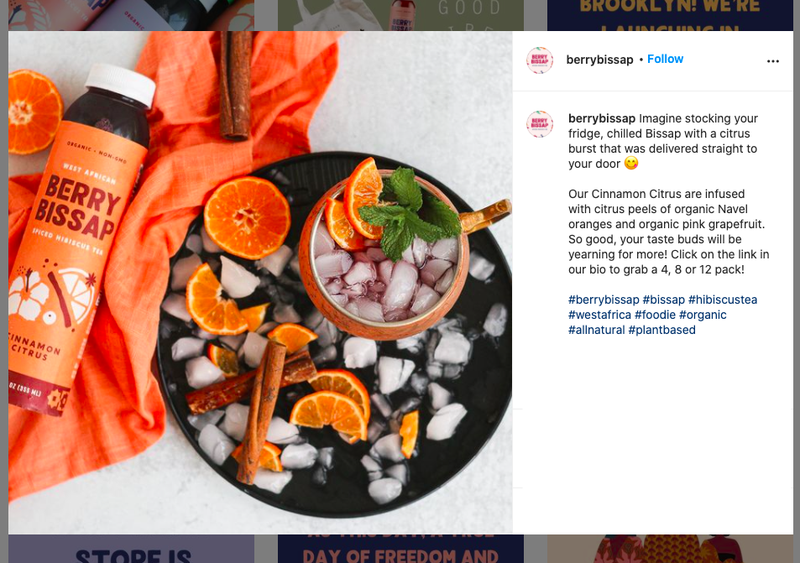 Since working in the kombucha industry I consider myself a bev-nerd. I love to try anything and everything that is coming out these days as the beverage industry expands from just water, tea, coffee, juice, and soda. Founder Akua Kyerematen Nettey is honoring and preserving the traditional Bissap recipe that originates from Senegal with their own twist and bringing it to the US market. Bissap is a popular West African spiced hibiscus tea. Berry Bissap's ingredients are plant based, caffeine free, ethically sourced, and their fruit is organic! Wondering what flavors taste like? A little sweet and a little tart and some included added fun like Cinnamon Citrus!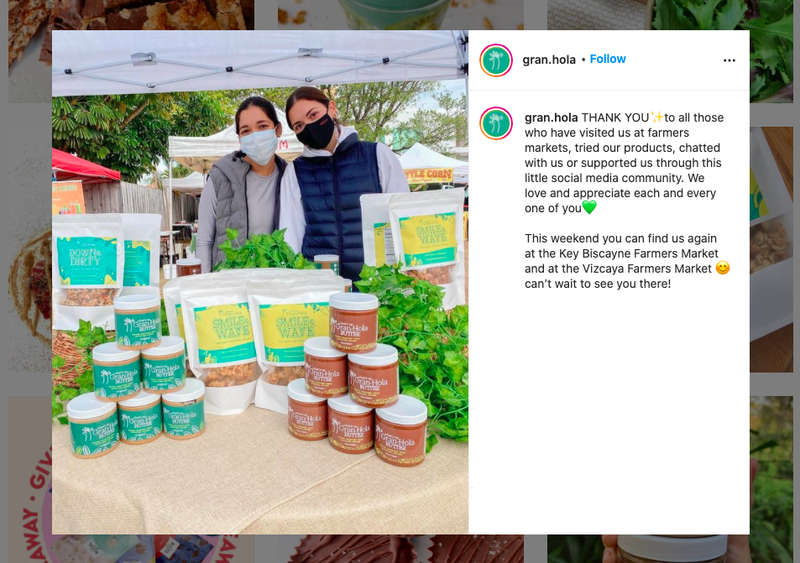 Sugar-free, gluten-free and vegan granola butters? This might be my love language. What's Up Gran-Hola also sells the granola behind these granola butters - genius! Their blog is filled with delicious recipes that are just begging to be made as my pandemic baking is returning. I'm lookin' at you, Gran-Hola Butter Cups!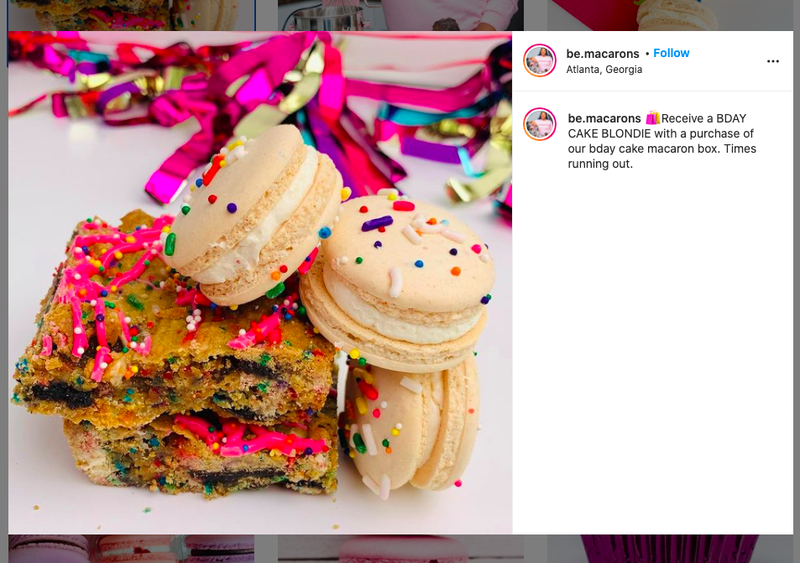 Okay to be fair this brand is a new member to Parsnip but we have been drooling over Josalyn's macaroons since we included her in this roundup of Black-owned dessert brands. Her flavor of the month right now is birthday cake AND she has a birthday cake blondie. I mean, just look at this photo!
We love supporting all the brands at Parsnip, but this beautiful influx of female and minority-owned brands just makes our heart grow two sizes. If you're a brand that wants to work with any of these folks, be sure to make an account, or sign in today to connect with them on all things partnership!
This week's blog is written by Emily Hines, a freelance brand manager for Parsnip and CPG brands.