6 Tea-Based Products To Enjoy This Fall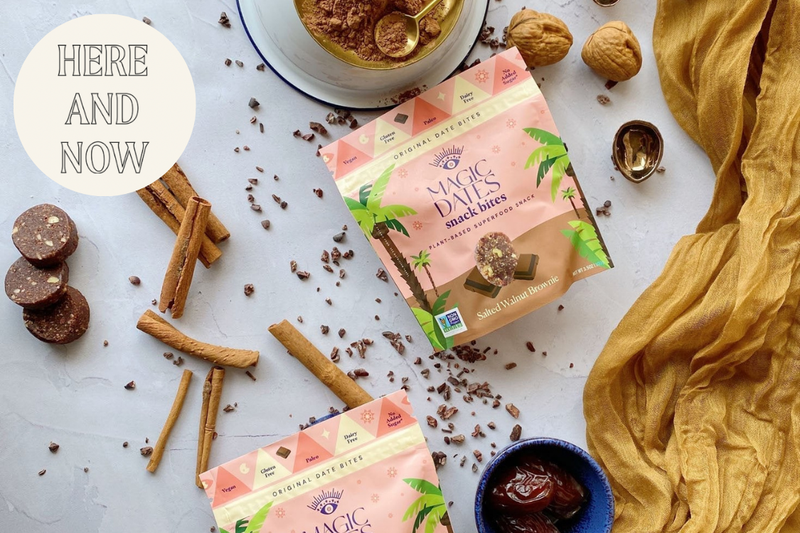 Don't get us wrong, coffee has a very special place in our hearts, but there is nothing like an iced tea in the summer or a mug of hot tea in the winter. Believe it or not - despite this heat wave - fall will be here before we know it so we're getting our pantries ready for tasty treats and delicious drinks for the season.
Below are some of the Parsnip brands that make delicious tea-based drinks and snacks to enjoy this fall. Hopefully you can stock your pantry with one or two as well!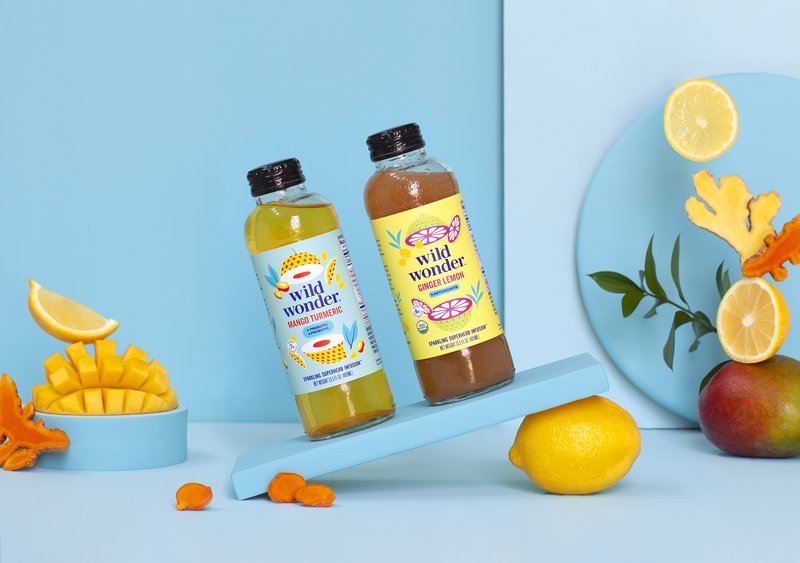 WildWonder - Sparkling Antioxidant Infusions
Wildwonder makes sparkling tonics that have herbal infusions to bring health and function to your beverage game! Their sparkling antioxidant infusions are all tea-based, taking advantage of the antioxidant and L-theanine that naturally exist in tea to provide an immune and gut-healing boost. Their flavors - Ginger Lemon, Turmeric Pear, and Matcha Pineapple -- feature black tea from Yunnan China, South African rooibos, and Japanese ceremonial matcha, respectively. Really neat? 5% of profits from every bottle goes towards causes that empower women and marginalized.
"Growing up, my grandma brewed these herbal tonics that are great for my health. But man, they are hard to swallow! If you never smelled or tasted eastern herbal medicine, you missed out on a character-building experience. I'm a huge foodie and I don't believe we need to give up taste for health. My grandma instilled in me the appreciation for food as medicine. After graduating business school, I wanted to do something I was personally passionate about - make functional ingredients that naturally heal our body fun and accessible to the masses" - Wildwonder Founder, Rosa Li
Use code: PARSNIP20 for 20% off + Free Shipping on any order at drinkwildwonder.com through September.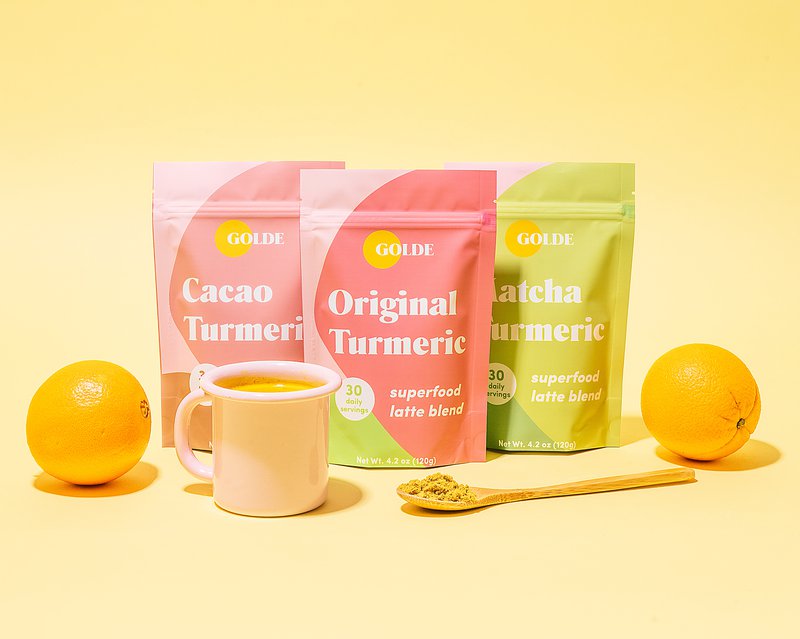 Golde - Matcha Turmeric Latte
You might have seen Golde in a roundup of Black-owned businesses in wellness. They make superfood latte blends and face masks that are beautifully packaged and filled with amazing ingredients. Their matcha is "made with 100% pure, shade-grown green tea leaves from Uji, Japan." You can buy it pure or in a Matcha Turmeric Latte!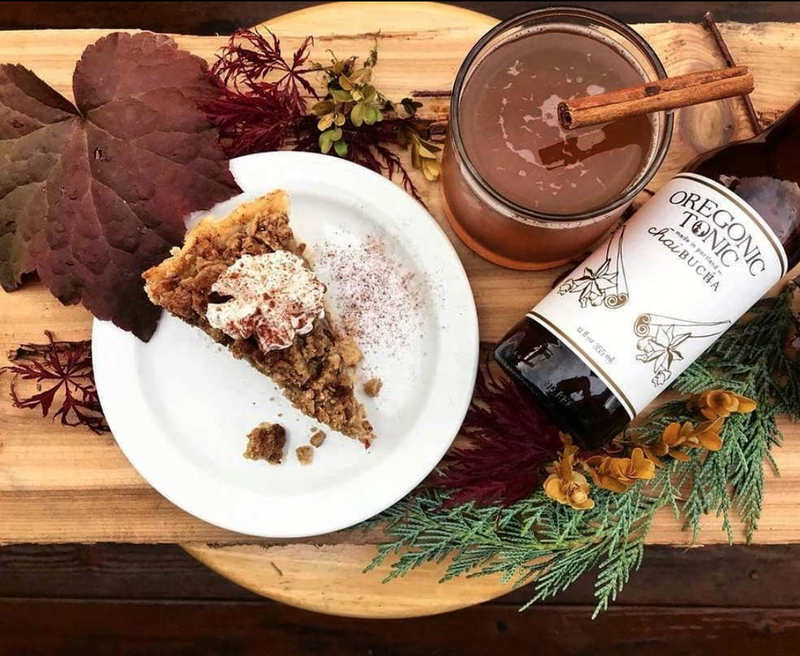 Oregonic Tonic - Chaibucha
You can learn all about Oregonic Tonic in our recent interview with one of their founders, Ally Yancey. They are a small-batch, local kombucha company that makes some pretty incredible flavors like the fall favorite: Chaibucha. Not sure what kombucha has to do with tea? It's a fermented tea that has bubbles and probiotics!
"Kombucha is such a brilliant and fascinating beverage. Not only is it a live, symbiotic culture that has incredible health benefits, but that culture has evolved to get its nutrients from tea! It's simply a beautiful relationship to study and experiment with. We found that by using more tea in our recipe than your typical kombucha brew, our cultures became more robust and healthy, and our final product evolved to be even more delicious, flavorful, colorful, and rich in antioxidants. Our autumnal seasonal flavor, Chaibucha, is a great example of this—the fermentation process really brings out the rich and complex spice palette of the Masals Chai tea. It practically tastes like crisp mornings and crunchy leaves!" - Oregonic Tonic Co-Founder, Ally Yancey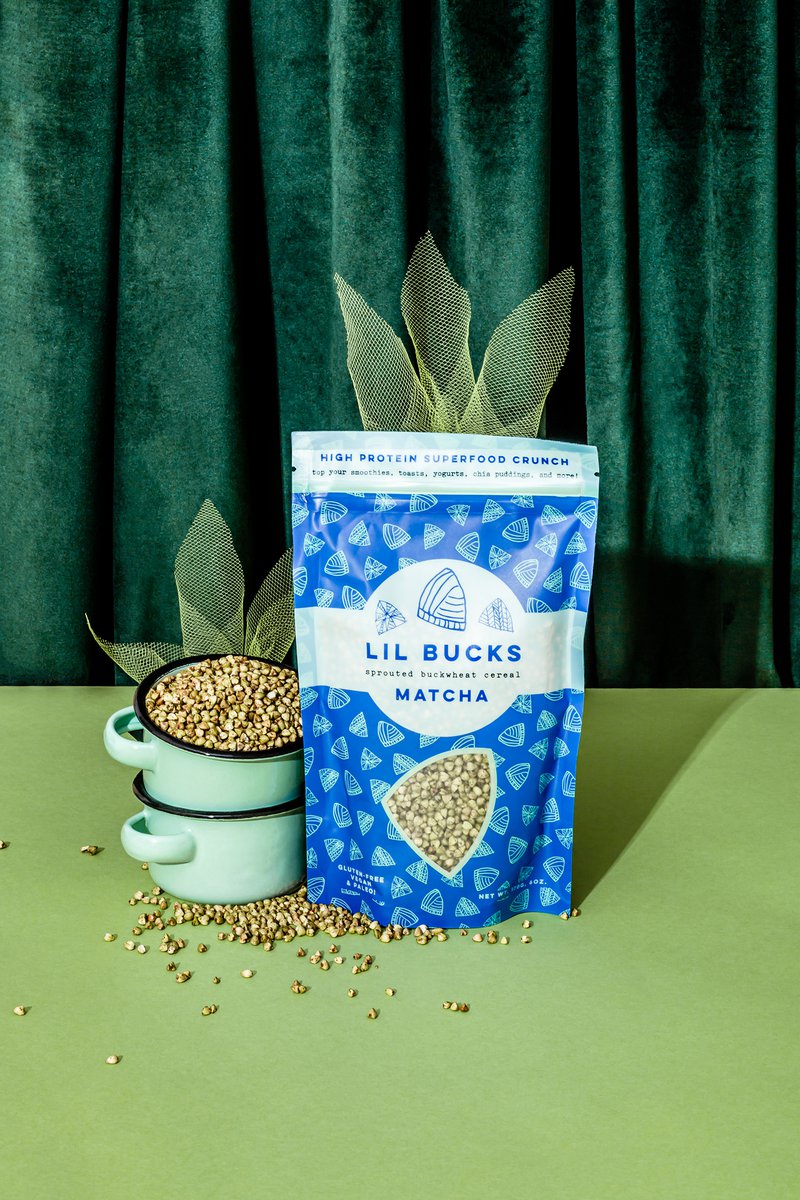 Lil Bucks - Matcha Flavor
You may recognize Lil Bucks from another of our roundups (15 Female-Founded Products to Help Support Your Immunity). These cute snacks are made with buckwheat, a superfood filled with antioxidants! Their Matcha Lil Bucks flavor is perfect for the tea-lover and the inspiration behind it is pretty great!
"This happened accidentally, but most of the Lil Bucks and Clusterbucks flavors have been inspired by lattes: Turmeric Lemon Clusterbucks are inspired by a Golden Milk Latte. Chocolate Reishi Clusterbucks are inspired by a Four Sigmatic shroom blend. Our first latte-inspired flavor is the Matcha Lil Bucks. We add gorgeous vanilla to balance the earthiness of the green tea, while the hemp protein powder really anchors both flavors together. These are perfect lil slightly sweet crunchies to add to both sweet and savory dishes to add that beautiful touch of a Matcha latte in any dish." - Lil Bucks Founder, Emily Griffith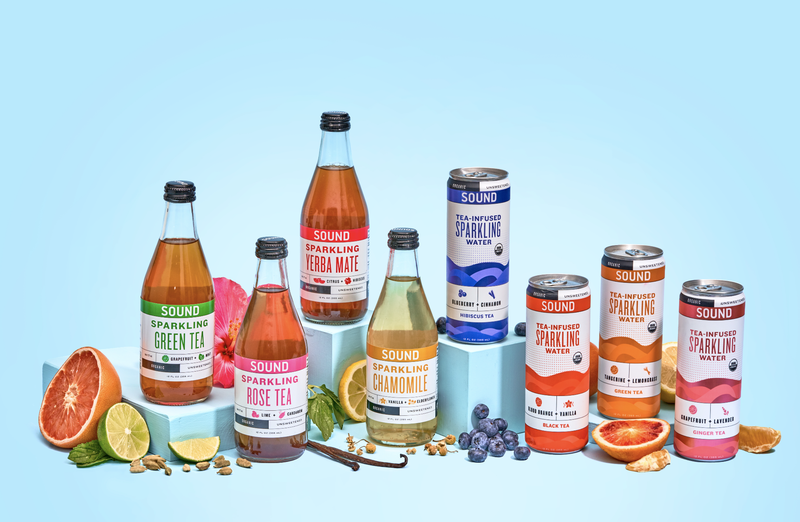 Drink Sound - Sparkling Tea Drinks
Go ahead and get sparkly with Drink Sound's collection of sparkling teas. I love a good fruity tea and have an addiction to 'bubble' water, so the tea-infused sparkling waters in Blood Orange & Vanilla Black Tea and Tangerine and Lemongrass Green Tea are calling my name. They also have straight sparkling teas and the best part is that if you can't decide on a flavor there are sample packs on their site too.
"Too often tea gets the wrap of being the boring sibling to coffee and we wanted to bring some fun to the category by merging high quality organic teas with fruit extracts and crisp bubbles. … While tea-purists often don't want bubbles and fruit in their tea, there's a massive and growing population of soda and sparkling water drinkers that we feel can be introduced to these incredible ingredients by making drinks that are more unique and exciting without loading them with sugar." - Drink Sound Co-Founder, Tommy Kelly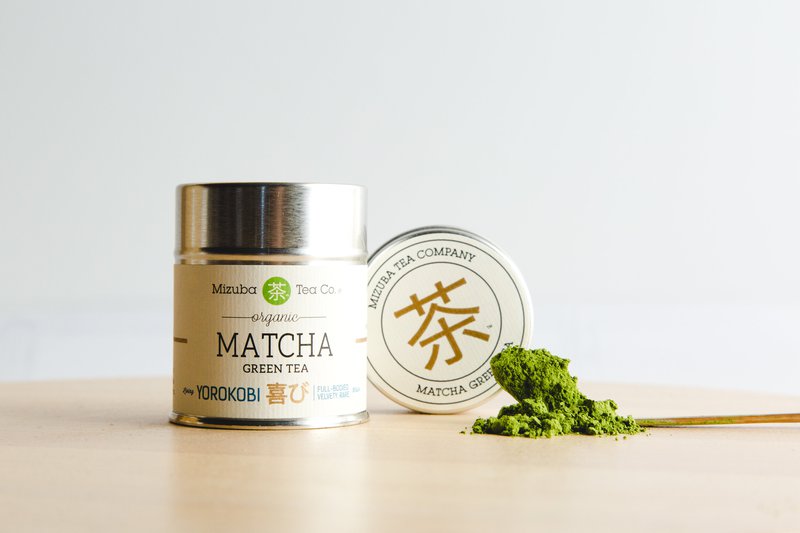 Mizuba Tea Co. - Pure Teas
If you are wanting to get straight to the point and drink a tea that packs a punch, you are probably a matcha lover. Mizuba is an excellent choice when it comes to high quality matcha: freshly sourced, shade-grown, and stone-milled on a friend-of-the-founders' organic farm! They have a few varieties plus a few loose leaf teas as well to give a try.
"Sharing tea is the joy of what we do, and we always have viewed our cups of tea as a medium over which to build relationships! Mizuba is passionate about how the love of fine tea creates connectivity, culture, and community from source to cup. Have a #matchamoment with us! :)" - Mizuba Tea Co. CEO, Lauren Purvis